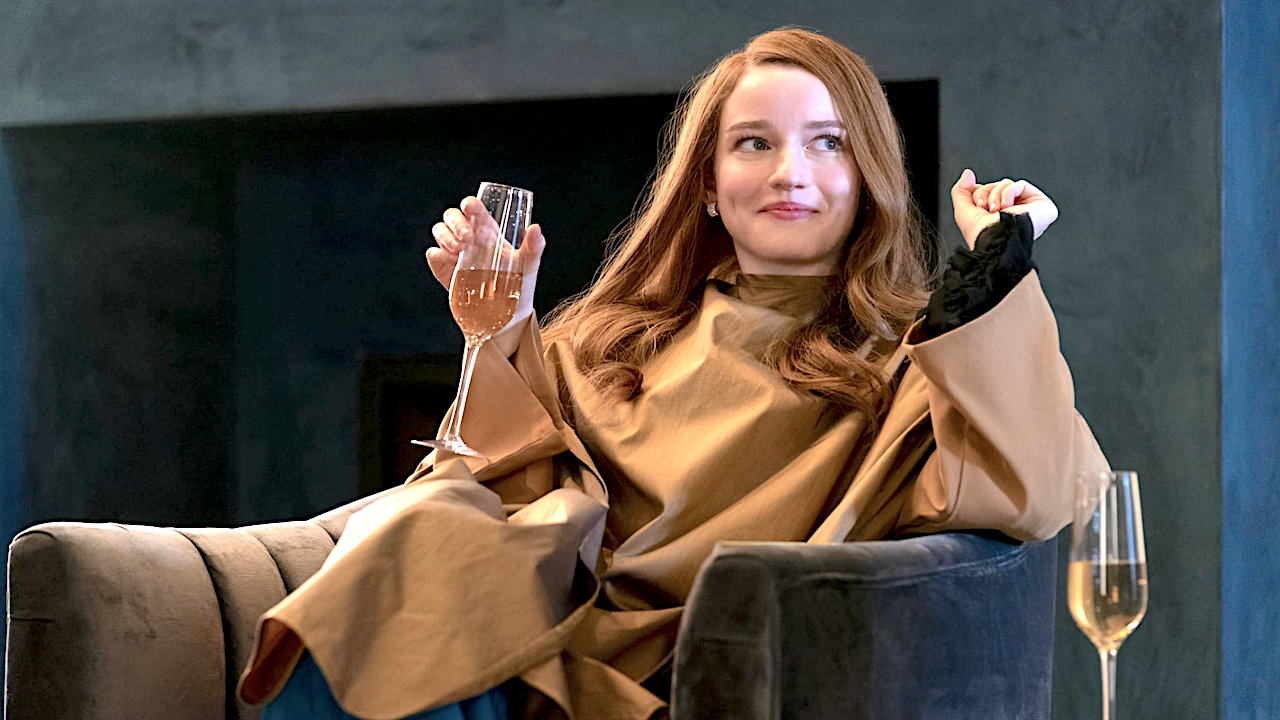 Trailer and release date for Inventing Anna, the wild true story of a fake heiress

---
You can only 'fake it 'til you make it' so far. Back in 2018, a jaw-dropping expose in The Cut with the subheading 'How Anna Delvey Tricked New York' showed the limits of 'faking it', resulting in a 12-year prison sentence and hundreds of thousands in fines for the conwoman, real name Anna Sorokin.
It's the kind of outrageous true story that's begging to be adapted into a screen story, full of glamour, deceit, and one great, anti-heroic grifter role for its lead actress. The actress is Julia Garner and the first adaptation is Netflix's Inventing Anna, set to scandalise us all with social-climbing style.
Although TV mogul Shonda Rimes has already produced some hits for Netflix, namely the bodice-ripping series Bridgerton, Inventing Anna will be her first work as head creator for the mega streaming service. Some of the other big names involved include Laverne Cox, Arian Moyed, and Anna Chlumsky as the journalist who brought Anna's lies to light.
You might recognise lead actor Garner from Ozark, where she spits obscenities as scene-stealer Ruth. There's definitely a bit of Ruth in the trailer below: her wannabe socialite defends herself in a sole line of dialogue, "Anna Delvey is a masterpiece, bitches!"
As with the article-inspired crime story Hustlers, Inventing Anna looks to be retelling the telling of Anna's deception, as well as dramatising her most shocking moments. She's certainly the kind of figure who commands Big Main Character Energy: at once absurdly spoiled and connected, but prone to begging friends for cash when her (fictional) reserves run dry.
It's the kind of wannabe-rich-girl downfall that induces schadenfreude in viewers, but who knows? We might also get tricked into cheering Anna on, for her sheer ballsiness.
Check out this bit, for example, where a duped personal trainer pays Anna's exorbitant bill for a Casablanca hotel: "Trust me," she told them. "I know she's good for it. I just spent two days with her in Marrakech." When Anna came back on the phone, the trainer told her she was booking her a ticket back to New York. Anna snuffled her thanks. Then she asked for one last favor: "Can you get me first class?" she asked.