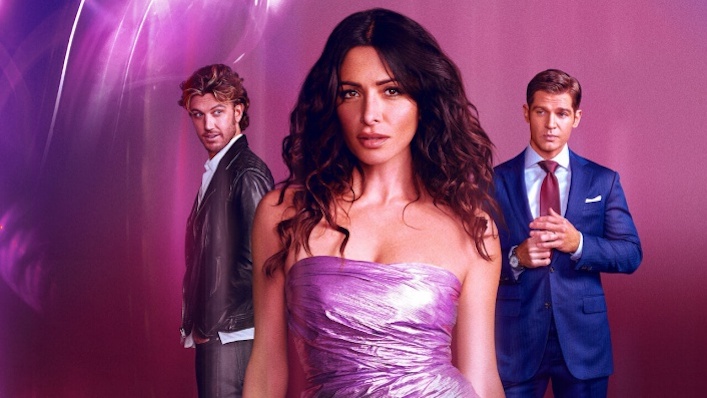 The buzz-worthy marriage drama Sex/Life is now st(r)eaming on Netflix

---
If you look up Netflix's latest buzz-worthy series Sex/Life, you might find a lot of suggestions pointing you to episode three. Nineteen minutes and 50 seconds into episode three, to be precise.
The show has birthed a sea of memes and headlines over a particularly memorable nude scene, where the camera really lingers on actor Adam Demos' acting talent. If you're curious to see it in action, or to even watch the other seven episodes of marital drama, Sex/Life is currently streaming on Netflix.
From the creators of UnReal, Sex/Life stars Sarah Shahi as an unsatisfied housewife, whose life is thrown into turmoil by the return of her bad-boy ex. It's a steamy battle between security and danger, hot guy one versus hot guy two, and liberation or exploitation.
Things really kick off when our protagonist's suburban husband discovers her old journal entries fantasising about past flings, and tries to bring that same excitement into their tired present-day routine. Over eight episodes, the couple find and lose themselves in titillating new experiences, but is it really possible to carefully "walk the line" between "desire and destruction"? (A vocal fry-laden cover of Johnny Cash's 'Walk The Line' soundtracks the above trailer, in case you missed it.)
Fans of Bridgerton and Fifty Shades of Grey alike should flock to Netflix now, where the full first season of Sex/Life is currently streaming for subscribers. It's on a big, popular, mainstream platform, so that's how you know it's respectable and not just empty smut for internet commenters to hungrily react to, okay?