The Bob's Burgers Movie is now grilling in Australian cinemas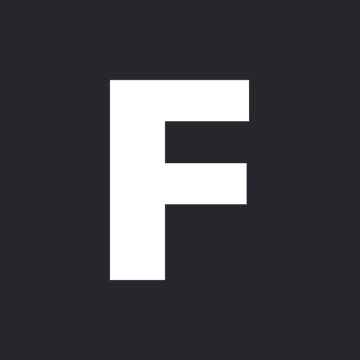 ---
For 12 seasons, the lumpy, noodle-armed Belcher family (Bob, Linda, Tina, Gene, and Louise) have delighted un-animated families from the humble kitchen of their burger restaurant. The show is called Bob's Burgers. The restaurant is called Bob's Burgers. Of course the fresh new film about the Belcher clan had to be titled, simply, The Bob's Burgers Movie.
Now serving up a hot plate of laughs in Australian cinemas, The Bob's Burgers Movie has everything fans love about the TV show in what amounts to an extra-long episode of running jokes, catchy new songs, and adorable family moments. What we love about these characters is that they're not the typical "dysfunctional" sitcom fam: the Belchers are pretty functional, each accepting the other's weirdnesses and flaws wholeheartedly.
Much like how The Simpsons Movie threatened our fave animated family with the environmental devastation of a sinkhole, the earth opens up before the loveable Belchers for their first feature-length story. And right before Bob's plans for a big lucrative summer were set to begin, too.
He's kinda losing it in the trailer below, veteran voice actor H. Jon Benjamin letting out a long string of groans at the dinner table: "ohhhh no. Ohhhhhh boy. Ohhhhhhhhhhh my god." Tina doesn't really let out any signature "uhhhh"'s but we do get to see the trio of Belcher kids off on their own adventure, trying to get to the bottom of this sinkhole mystery that seems to hold robots, squishy characters from Louise's imagination, and a long slippery slope to the depths of New Jersey.
The Bob's Burgers Movie has a respectable 97% Fresh score on Rotten Tomatoes currently. Most of the reviews don't get very far without mentioning that the feature is closely tied to the show, not deviating largely from the usual Belcher shenanigans.
Slash Film called it "a double-sized episode with extra stakes and extra songs, but that's okay." Collider said something similiar, if a little more harsh: "Not to say that The Bob's Burgers Movie is disappointing in their first feature-length adventure—on the contrary—but those expecting a major shift from what the show usually does will be sorely disappointed." Chances are if you're reading this article, you would be very happy with no shift at all from what Bob's Burgers usually serves: so order up, in cinemas right now.