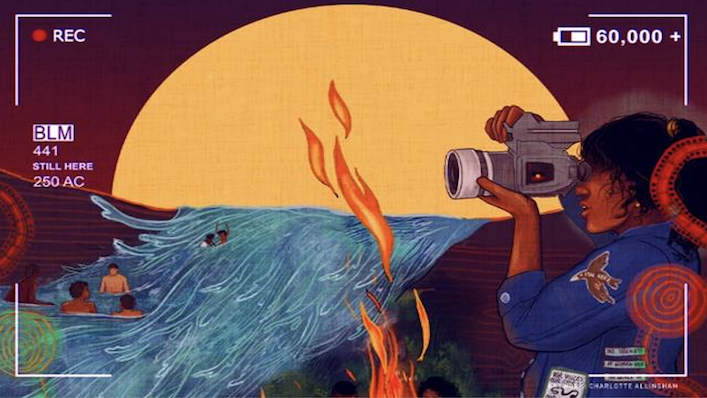 Celebrating Indigenous cinema, Birrarangga Film Festival is returning to Melbourne

---
Two years after the initial success of the Birrarangga Film Festival, we're lucky enough to announce that this Indigenous celebration of cinema will be coming right back to Melbourne in 2021.
Now a biennial festival with a line-up of over 70 films, the 2021 program looks like the perfect way to get back in touch with the rich native filmmaking of your country, or that of a totally different nation altogether (and to check out the kitted-out new ACMI building to boot).
Over three nights, from March 11 to 14, Melbourne's Indigenous film festival will screen films from native filmmakers in Canada, Russia, Peru, Greenland, and of course Australia, amongst other nations.
One of the films on the schedule is the documentary Firestarter – The Story of Bangarra, which Flicks critic Travis Johnson described as "a vital, none-more-timely film that speaks to Australia's complicated past and present". Other titles include Canadian Zombie film Blood Quantum and For My Father's Kingdom, a New Zealand documentary exploring faith in God and Tongan culture.
The festival was founded by producer Damienne Pradier and The Sapphires writer Tony Briggs, who spoke on the festival's second iteration in the year 2021.
"So much in the world has changed since our inaugural Birrarangga Film Festival two years ago, the rise of the Black Lives Matter movement, #MeToo and the ongoing global pandemic", Briggs explained of the festival's recent announcement. "We're excited to bring these unique stories and global perspectives to Melbourne audiences."
If you're keen to be part of that audience, you can see the whole 2021 lineup here, and purchase tickets. With only four short days to enjoy it, the ensuing two year wait for the next Birrarangga Film Festival better go fast.