Firestarter – The Story of Bangarra is a must-watch Australian documentary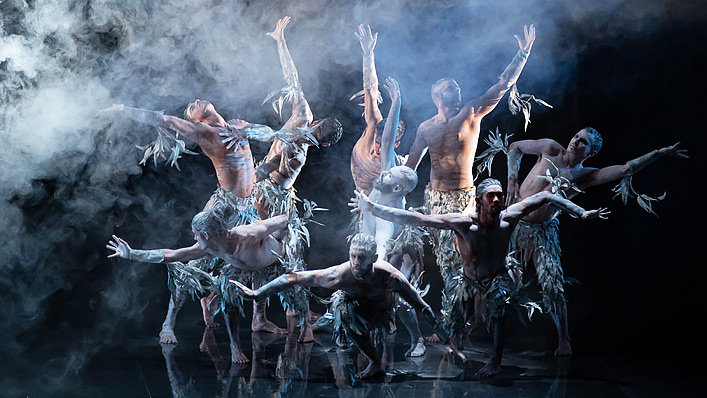 Bangarra Dance Theatre is the subject of the new documentary Firestarter, which screened recently at the Adelaide Film Festival and will arrive in cinemas early next year. Chalk it down as a must-watch, says critic Travis Johnson.
Art and politics are irrevocably melded in Firestarter – The Story of Bangarra. For the most part, the film is celebratory, tracing the Bangarra Dance Theatre's trajectory from its founding back in 1989 as an outgrowth of the National Aboriginal and Islander Skills Development Association (NAISDA) to its current position very near the apex of the cultural heap, one of Australia's most revered cultural institutions and indeed, the most successful Indigenous arts company in the world.
See also
* All new movies in cinemas
* All new streaming movies & series
However, co-directors Wayne Blair (The Sapphires) and Nel Minchin (Matilda and Me) recognize that both the time period the film covers—and the simple fact that this is an Indigenous Australian story—make this not just a tale of triumph but one of struggle. Both for artistic freedom, expression and recognition, as well as against the myriad issues that continue to confront Blak Australia on a daily basis. So, while yes, Firestarter is first and foremost a tribute to Bangarra and all who sail in her, there are tragic elements in play here that make even the highest accolades bittersweet.
Bangarra was originally founded by African American dancer Carole J. Johnson, South African NAISDA student Cheryl Stone and Gumbaynggirr dancer Rob Bryant. But Firestarter takes as its key focus creative director Stephen Page, who took up the role in 1991 at the age of 24, and his brothers and fellow performers David and Russell, who together became the creative core of the company. From humble beginnings, when multiple daily shows at schools were necessary to keep the lights on, we follow the company through triumphs such as their 1994 show, Ochres, their triumphant performance at the 2000 Sydney Olympics, and more.
Yet parallel to this, and intertwined, is the story of Indigenous struggle in Australia during that time. We see the 1988 Bicentennial protest march across Sydney Harbour Bridge, we see then-Prime Minister Paul Keating's landmark Redfern Speech, in which he acknowledged white Australia's historical crimes against the Indigenous—and we see the net LNP PM, John Howard, walk back many of the hard won advances in Australian race relations.
Sign up for Flicks updates
This isn't just background colour, because Bangarra performances are not merely artistic expressions, but a way of communicating and preserving Indigenous cultural traditions for future generations. At one point contemporary Indigenous artists are described, a little self-deprecatingly, as "maintenance men," keeping the fire stoked for coming Blak Australians, so that the lines of descent from past to present are never broken again, as they were in the time of Stolen Generations.
These notions are concretised in the story of the Page brothers, who we get to know both as children and emerging performers (David first sang professionally as Little Davey Page in the '70s, and there's a fun archival scene of him on The Paul Hogan Show) before tracing their struggle for creative and cultural legitimacy in the face of mainstream white Australian culture.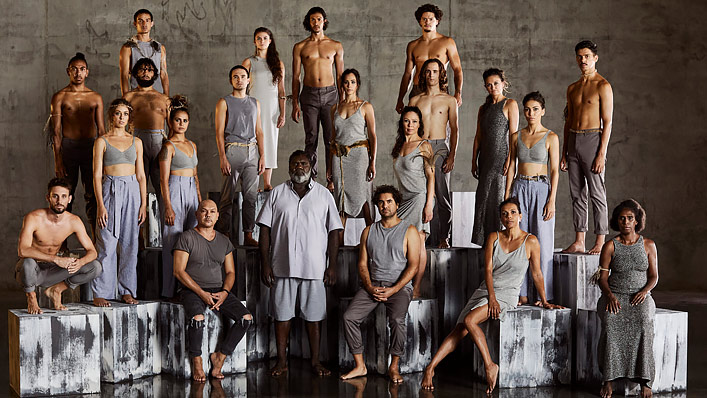 It takes a toll, with Russell and David dying by suicide at what, to an outsider looking in, seems like the very heights of success. Its clear that their deaths devastated both Stephen and the company as a whole, who nonetheless brought forth from the tragedy of David's 2016 death Bennelong, the acclaimed theatrical biography of Eora senior man Woollarawarre Bennelong, who acted as an envoy between his people and the early New South Wales colony.
It's hard not to see echoes of Stephen's own life in Bennelong's story, given their chosen roles as communicators trying to bridge the gap between cultures. While Firestarter doesn't shy away from darker passages, ultimately the film is a triumph, lauding Page and Bangarra's massive successes while still acknowledging the pain endured along the way and the healing work that is still to done. This is a vital, none-more-timely film that speaks to Australia's complicated past and present yet remains hopeful for the future. A must watch.