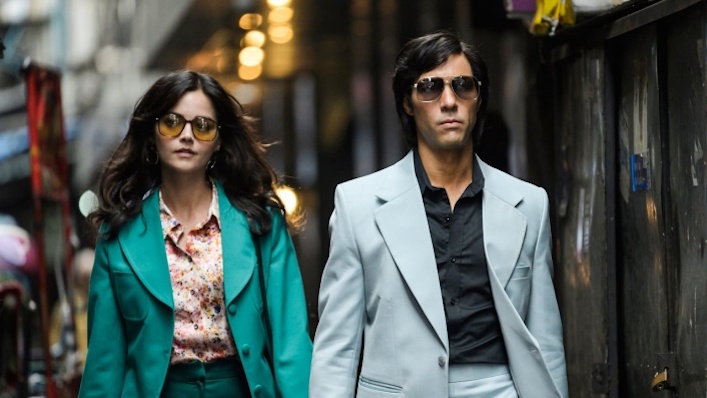 The addictive conman saga The Serpent is now streaming on Netflix

---
You might need a strong stomach to enjoy Netflix's latest buzzed-about drama The Serpent. Following the life and crimes of 1970s conman Charles Sobhraj, the series features a lot of sickness and vomiting due to Sobhraj's sneaky method of luring in hippie western travellers and then poisoning them to death.
If those grisly bile-splashing sound effects don't scare you off, The Serpent might be one of your best TV discoveries this year. It's currently streaming on Netflix, and its eight compelling episodes are totally addictive.
The Mauritanian star Tahar Rahim dons wide lapels and aviator sunnies to play Sobhraj, and British actress Jenna Coleman does a terrific multi-lingual job playing his co-conspirator and girlfriend Marie-Andrée.
The series cleverly leaps backwards and forwards in time, to the inciting disappearances of a Dutch couple seduced into Sobhraj's dangerous inner circle—then to the criminal lead character's ultimate shocking fate.
From 1970s' India to Thailand to France and beyond, with all the seamy-slash-glamorous trappings of that era, The Serpent is an addictive voyage into the underbelly of the retro international jet-set. You could definitely consume it all in one weekend, but then again that might be just the kind of hedonism that Sobhraj took advantage of in his poor travelling victims…