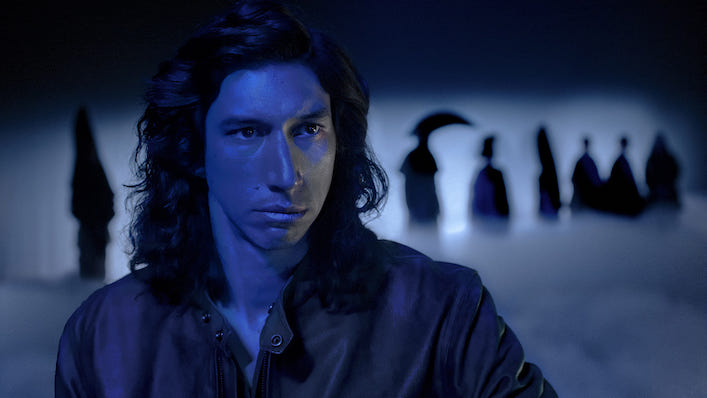 So may we start? The bonkers musical Annette is now streaming

---
Here it comes, potentially the kookiest movie of the year: Annette, directed by French auteur of high weirdness Leos Carax, with story and music by the enigmatic band Sparks.
After premiering at this year's Cannes Film Festival, then having its Australian debut cruelly swept away from us with the cancellation of MIFF's in-person screenings, Australian audiences can at last check out Annette in all its nutty glory. The modern musical has finally raised its curtain and is now available to stream.

With most of the country in lockdown, it could be difficult to find a safe time to meet baby Annette and her talented parents Adam Driver and Marion Cotillard. You can use our handy 'find session times' function here, or maybe visit Amelia Berry's list of the 15 weirdest movie musicals ever, to tide you over for now (Annette makes an appearance, of course, described as "a singular vision brought to life").
Driver and Cotillard star as a stand-up comedian and an opera singer, drawn together by love and tested by the birth of their unusual baby daughter. The titular kiddo is visually obscured in the alluring trailer below, but we know that she has "a remarkable gift" and that the film's script was written by Ron and Russell Mael of the band Sparks, so nothing is too crazy to consider.
In case you missed Edgar Wright's recent documentary The Sparks Brothers, Annette will be your introduction to the musician sibling's odd and addictive sound, as well as the fantastical storytelling of their lyrics, all of which contribute to Annette's "magnificently ludicrous" story.
Leos Carax scooped a Best Director award for the film at Cannes, where his previous masterpiece Holy Motors also stunned and bamboozled audiences. Carax is known for incorporating bizarre scenes of song, dance, and fame into his films—Annette looks like an operatic amalgam of all his interests, with Oscar-darling actors as the quirky dolls in his filmmaking toy box. And you can listen to the soundtrack right now.