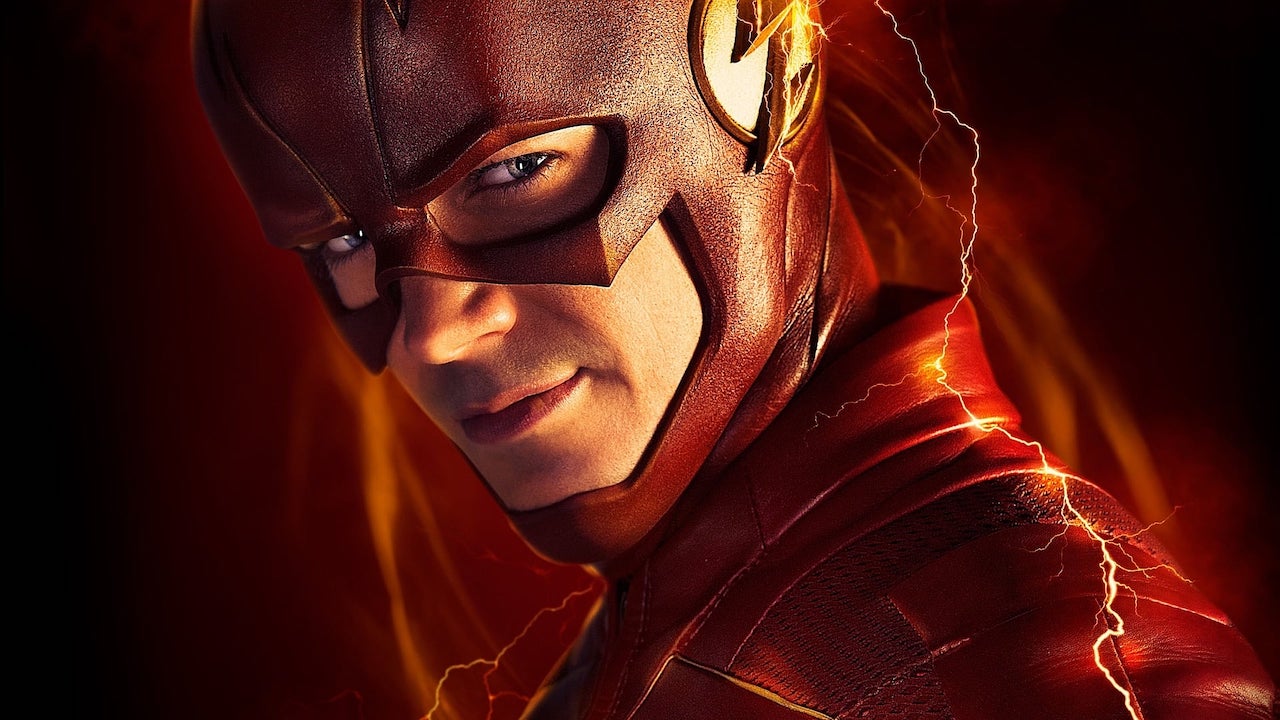 Speed through season 7 of The Flash, now available to rent or buy on demand

---
With the eighth season of speedy Flash drama currently being released on TV, it's a good time to go back and check out season seven for everything you might have missed in Barry Allen's chaotic life. As Ferris Bueller once taught us, "life moves pretty fast. If you don't stop and look around once in a while, you might just miss some fast superhero shenanigans."
Season seven of The Flash is currently available on demand through Apple TV and Google Play stores, where you can rent or buy the season's thrilling, alternate-universe-colliding episodes.
It's hard to believe that it's already been eight seasons since a lowly crime-scene investigator (Grant Gustin) got caught in a particle accelerator explosion, giving him increasing ability to nyoom past other bad guys and metahumans.
This latest full season of The Flash saw Barry and his found family of speedsters teaming up to fight legions of villains caused by the cataclysmic creation of the Speed Force: the Strength, Sage, and Still forces respectively.
Perhaps most exciting was Barry's reunion with his future kids Nora and Bart Allen, the latter of whom is destined to become the young hero Impulse. Gotta say, though—the CW team really did Jordan Fisher dirty in the below promo image recreating an iconic Impulse panel from the comics. There is something…off about the dude's bizarrely shortened limbs and constipated expression of glee.
.@jordanfisher as Impulse can't come fast enough! #TheFlash pic.twitter.com/PIIIAq55EQ

— The Flash (@CW_TheFlash) May 21, 2021
Whatever, we're just nitpicking a minor detail in what fans will otherwise see as a thrilling, shared-universe-expanding season of superhero action. Stay tuned for further information on if and when season 7 of The Flash will arrive on streaming platforms for your swiftest pleasure.