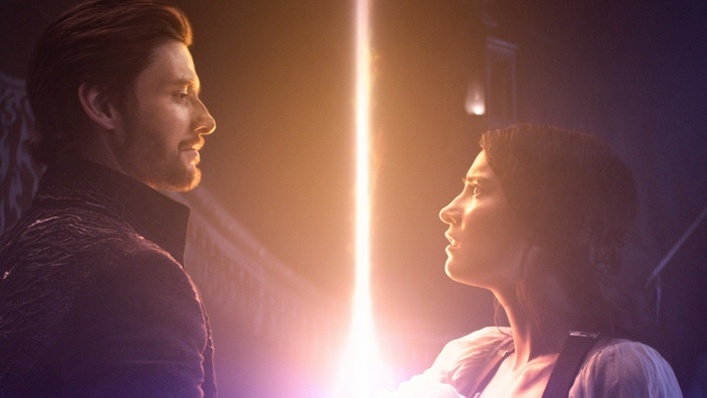 Highly anticipated YA series Shadow and Bone is now streaming on Netflix

---
An orphaned chosen one. A battle between light and dark. A charismatic band of criminals. Shadow and Bone definitely looks set to feature a bunch of different tried and true world-building tropes, but don't let that stop you from checking out the series trailer below.
Now streaming on Netflix, this high-fantasy series is based on a best-selling series of novels by author Leigh Bardugo. Reverent fans of Shadow and Bone are already psyched for the series' release.
Jessie Mei Li stars as Alina Starkov, one lonely soldier and orphan who will strive to unite a fantastical world divided by darkness and some sick-looking CGI shadow beasts. Recruited to an elite force known as Grisha for her supernatural abilities, Alina finds allies and enemies aplenty as magical war looms on the horizon.
Judging from the trailer above, Netflix has spared no expense in realizing Bardugo's mystical literary saga, and the response from viewers has been overwhelmingly positive. Even though this is just a recent teaser for the series, fans (and cast members too!) have high hopes for Shadow and Bone.
"this is the last time i'm gonna watch the shadow and bone trailer for the day" pic.twitter.com/69rL4jLTCm

— no context grisha || S&B MONTH (@nocontextgrisha) February 28, 2021
The Shadow Fold will take your breath away…just ask Jessie Mei Li, @benbarnes, @archierenaux, @amitasuman_, @freddycarter1 & @kittheyounger pic.twitter.com/ieBP11tMEi

— Shadow And Bone (@shadowandbone_) February 27, 2021
the cinematography in shadow and bone pic.twitter.com/foy99w29DC

— irem 🌘 (@morozovasq) February 26, 2021
You can watch the entire first season for yourself; it's on Netflix now.