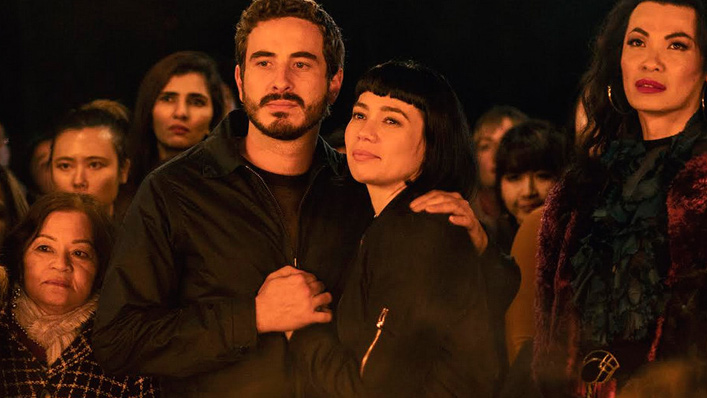 SBS's 2020 slate includes a Gold Rush western and the return of The Handmaid's Tale

---
How has there not been an "epic revisionist western" about the Australian gold rush yet? The setting has everything; a violent rebellion, gory mining disasters, a diverse cast of true migrant stories. In 2020, SBS will dramatize this bombastic chapter in Victorian history in the crown jewel of its lineup – a drama series directed by The Hunting's Ana Kokkinos entitled New Gold Mountain.
The original program, exclusive to SBS, will tell the "as-yet-untold true story" of the gold rush mining boom "from the perspective of Chinese miners who risked everything for a chance at unlikely wealth in a strange land." And it's not the only addition to SBS's upcoming slate of productions that seeks to deconstruct Australia's past and future.
Matchbox Pictures' Hungry Ghosts will also premiere on the channel in 2020, a supernatural thriller set within the Vietnamese Australian community starring big names like Bryan Brown and Ryan Corr. Check out the trailer below; already the show looks terrifically atmospheric.
Fans of the channel's existing hits such as Brooklyn 99, The Handmaid's Tale, and The Good Fight will be excited to hear that each show is returning next year, as well as new seasons of Aussie shows like Who Do You Think You Are? and Marry Me Marry My Family.
But it's the incisive new content that truly invigorates, like the "emotive and provocative" four part series Who Gets To Stay In Australia?, a documentary series following asylum seekers attempting to call Australia home. With this week's ongoing discussion of author Behrouz Boochani landing in New Zealand, the program sounds like it couldn't have come out in any other year.
If SBS's focus on telling resolutely diverse and underrepresented stories sounds too heavy for viewers who just want to tune in and zone out with some straight-up entertaining fluff, there's also the half-inspiring-half-corny Eurovision Song Contest, as well as another round of Eurovision – Australia Decides in February. 2020's Sydney Gay and Lesbian Mardi Gras will also be televised for the first time, presented by Narelda Jacobs and drag queen Courtney Act.
Basically, SBS will have all your bases covered; from sequinned drag glamour to forgotten ghost stories from Australia's past. SBS's Managing Director James Taylor proudly confirmed that the channel "will continue to lead the way in helping all Australians better understand the benefits and opportunities of a more inclusive society through our boldest and most original offering yet – world class content along with vital services that go the core of what we stand for as an organisation, and who we are as a nation today."