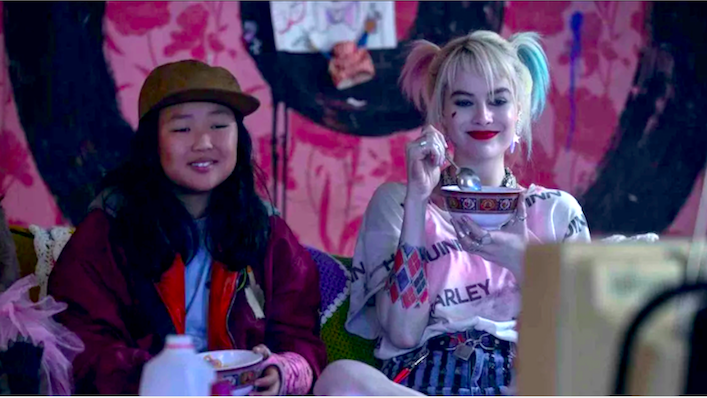 Roadshow fast-track digital releases including Birds of Prey, Miss Fisher and The Gentlemen

---
It must be a scary time to be a newly released film. So much love and effort has gone into your creation, but due to cinema closures worldwide, you're just not going to get the glowing reception and attention you deserve. Luckily, Roadshow Films have put together a terrific roster of these cinematic orphans, and made them available for digital download across Australia.
Sign up for Flicks updates
The available films are a tantalising blend of Hollywood releases and new Australian classics, CGI-heavy blockbusters and intimate character-driven drama, movies that are still in cinemas and movies that we would've had to wait until later in the year to catch on streaming services or DVD. The first batch of films are available right now, and include Joker, Hustlers, The Good Liar, Go! and Midway, all ripe for viewing via digital home release platforms such as iTunes.
Over the coming weeks, those titles will be joined by Birds of Prey, Aussie detective adventure Miss Fisher and the Crypt of Tears, Guy Ritchie's The Gentlemen, and The Way Back, a basketball drama starring Ben Affleck.
Roadshow's CEO Joel Pearlman explained the rationale behind the films' early home releases, saying, "These are some of our most popular releases of the year and we are pleased to be able to bring them in to Australian homes, express from the cinemas, in these extraordinary times."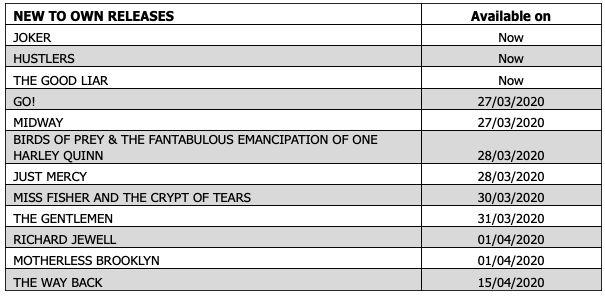 Pearlman continued that, "Roadshow Films has been entertaining Australians for over 80 years and we remain committed to bringing the best quality local and international entertainment to Australian movie lovers."
There's definitely going to be something for everyone amongst the above batch of movies, with more films likely to receive a similarly early and surprising home release into May and beyond.