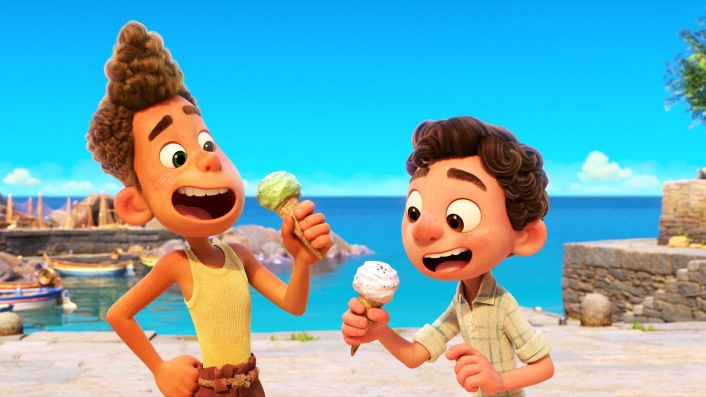 Pixar's summertime fantasy Luca is now streaming on Disney+

---
As a kid, there's nothing like making a friend while you're on holiday: becoming so close when all you're required to do is have fun, whilst always knowing that things won't be quite the same once you're back home. Aw.
The latest collaboration between Disney and Pixar tells a similar story, about the friendship between Luca (Jacob Tremblay) and Alberto (Jack Dylan Grazer) over one glorious summer on the Italian riviera. It's a heartwarming feature that is now streaming on Disney+, with a fantasy twist in its tale (tail?).
Alberto and Luca are in fact young sea monsters, experiencing their first real voyage into the dry human world. The anxious title character has to avoid anyone finding out his fishy secret, whilst still finding his feet in an alien world and befriending a plucky local girl (Emma Berman).
Judging from the sunny trailer above, we're basically getting Disney's take on Ponyo, or The Little Mermaid plus Cinema Paradiso: a Ghibli-esque lesson in making friends and bravely opening yourself up to what life has to offer.
Luca is available to stream on Disney+ from June 18, something bright and heart-warming to keep us from freezing over winter. After the more grown-up and urban-set Soul, Luca should be a welcome holiday centring the young (or young at heart) audience that Pixar makes movies for.