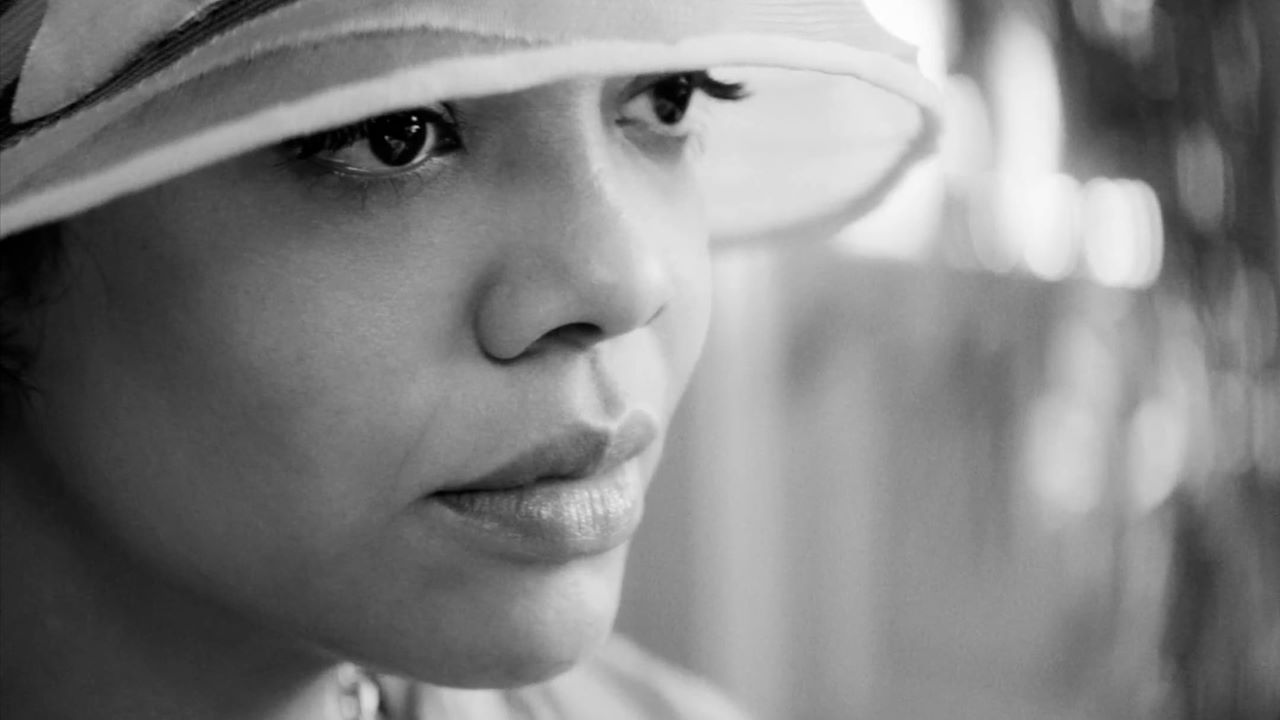 Period drama Passing is now streaming on Netflix, in glorious black and white

---
Rebecca Hall has chosen the perfect medium for her directorial debut. The Night House actress, who presents as white despite being biracial, adapts Nella Larsen's 1929 novella Passing in elegant shades of black-and-white—supporting the story's focus on race, colour, and culture.
Passing is available to watch on Netflix from November 10, and also screens in select cinemas across Australia. Luckily for you, Larsen's text is truly ahead of its time and a fast read at only 100 pages, so you can make time to quickly take in the original work before seeing Hall's meticulous screen adaptation.
It stars Oscar nominee Ruth Negga and Tessa Thompson as a pair of estranged high-school friends who reunite as adults: Irene (Thompson) is shocked to find that the light-skinned Clare (Negga) is living as a white woman. She's even married to a bigoted, oblivious white man (Alexander Skarsgård, in one of those despicable husband roles for which we love him so much).
Thompson is tense in the trailer below, unable to accept her former friend's totally deceptive change in identity. But it seems that she too may be presenting a fabricated version of herself, if only to keep up appearances as a newly moneyed Black woman in 1920s Harlem. In the trailer's closing moment, Negga puts it this way: "We're all of us passing for something or other, aren't we?"
The plot might remind readers of Brit Bennett's The Vanishing Half, a tale of twins divided by colourism in 1940s Louisiana—it's also set for a screen adaptation, in the form of an upcoming HBO miniseries.
Passing has already raked in acclaim at its Sundance premiere, and now's your chance to see it from the comfort of your own home. The two leads have previously stunned us in period roles in particular (like Loving and Sylvie's Love), and supported by performers like André Holland and Bill Camp? It's sure to be a masterclass in incisive, intersectional drama. Don't let this one pass you by.