Event Cinemas are bringing a range of cult classics back to the big screen, in the latest iteration of its retrospective program In the House.
Running until December 5 and screening in cinemas in New South Wales, Queensland, WA, SA and NT, the line-up includes Aliens, Scarface, Predator, The Dark Crystal, Labyrinth, The Thing, Die Hard, Evil Dead II and Ferris Bueller's Day Off.
Pledging to "revisit flicks that shaped a generation," this season of In the House will be presented by YouTube personalities Ryan and Draz from Movie Nerds (replacing Jabba and Quinny). They will appear on the big screen before screenings at every In the House location, presenting their review of each classic film.
Tickets are $12 for members of Cinebuzz, and $15 for non-members. Some of the screenings take place on Student Monday, with tickets coming down to $8. Below is a full list of screenings and locations. For more information, head to the website.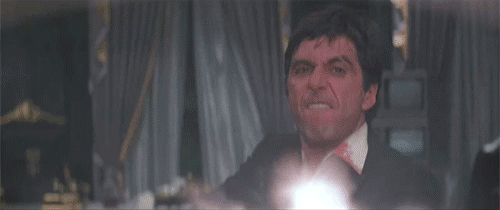 2018 line-up for:
NSW – Bondi, Burwood, Castle Hill, Campbelltown, George Street, Hornsby, Liverpool, Macquarie, Miranda, Tuggerah, Newcastle, Wollongong
QLD – Pacific Fair, Cairns City, Ipswich, Townsville City, Maroochydore, Southport, Toowoomba Strand, Mackay City, Loganholme, Brisbane Myer, Chermside, Garden City
WA – Innaloo
SA – Marion
NT – Darwin
Screening date and movie 
Monday 2 July Aliens
Monday 2 July: Scarface
Wednesday 4 July: Aliens
Wednesday 4 July: Scarface
Monday 30 July: Predator
Wednesday 1 August: Predator
Monday 3 September: The Dark Crystal
Monday 3 September: Labyrinth
Wednesday 5 September: The Dark Crystal
Wednesday 5 September: Labyrinth
Monday 15 October: The Thing
Wednesday 17 October: The Thing
Monday 22 October: The Blob
Monday 22 October: Evil Dead II
Wednesday 24 October: The Blob
Wednesday 24 October: Evil Dead II
Monday 12 November: Ferris Bueller's Day Off
Wednesday 14 November: Ferris Bueller's Day Off
Monday 3 December: Die Hard
Wednesday 5 December: Die Hard