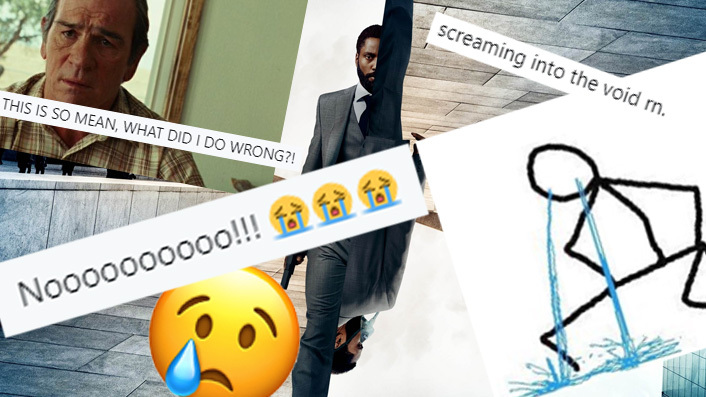 How Victorians responded to news they won't be able to see Tenet previews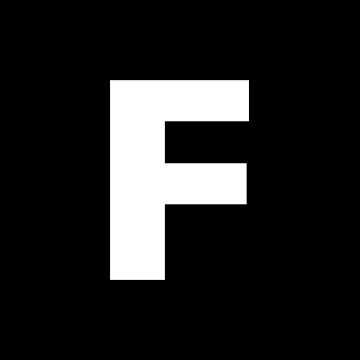 ---
Yesterday we broke the news that Christopher Nolan's highly anticipated time-twisting thriller Tenet will be having preview screenings in Australia the weekend before its national theatrical release, on August 27.
Sign up for Flicks updates
Ordinarily this would incite rapturous applause the country over. But these are not ordinary times, as the good folk in Victoria are well aware. The state is currently in strict lockdown, due to a second wave of the coronavirus.
Victorian Twitter users did not take the news very well. Below is a sample of how people responded. We feel your pain, Victoria. Stay safe and remember: one day this will all be a distant memory.
I literally hate it here https://t.co/DbSCRshPnP

— ashley. 🌿 (@ashmatxx) August 12, 2020
OWWWWWWWWW IT HURTSSSSSSSSSSSSSSSSS https://t.co/sjbzWktB1c

— 𝔈𝔪𝔦𝔩𝔶 (@emilyxwade) August 12, 2020
so THIS is how its gonna be https://t.co/7kmfeCeXR8

— danielle 🍋✨ (@giorgiovasari2k) August 12, 2020
Melbourne, why have you forsaken me https://t.co/gco90jcrTL

— James Titchmarsh (@James_On_Film) August 12, 2020
fuck my life….. https://t.co/DlseOi75LF

— rachael (@driverbale) August 12, 2020
this is karma from me bullying incels isn't it https://t.co/khJJspQ9qY

— emily (stone) (@adastrallar) August 12, 2020
fuck oFF this aint fair https://t.co/VMIfGAAysn

— sarah (@robertspatts) August 12, 2020
screaming into the void rn. https://t.co/WeNreJXqKk

— jeremy. (@jeremylovesyall) August 12, 2020
IM KILLING MYSELF https://t.co/WQH2Wy8Ekv

— lainee (@laineeonfilm) August 12, 2020
this is my villain origin story https://t.co/ihuuD98r45

— alice (@maddenthot) August 12, 2020
not him being my favourite director and not me living in Melbourne https://t.co/Ve68ktosQE

— nat (@captxinspidey) August 12, 2020
https://t.co/VTDgYdFNDL pic.twitter.com/RbS87CZSjE

— folklauren (@flynnryder) August 12, 2020
i will be deactivating when tenet comes out this isnt a joke i fucking hate my life https://t.co/7xHXGQrOCC

— savanah🚶🏽‍♂️ (@jelliclesav) August 12, 2020
THIS IS SO MEAN, WHAT DID I DO WRONG?! https://t.co/2UC7u8WbHn

— vasili 🕷 (@reygerwig) August 12, 2020
i fucking hate living in Victoria byeee pic.twitter.com/eY5oiDprxf https://t.co/LRKvy34pFI

— sarah (@sarahonfilm) August 12, 2020
Me: *screaming* https://t.co/LsgrL5dgrl

— DANIEL (@dpatt0) August 12, 2020
OH FUCK OFF https://t.co/gco90jcrTL

— James Titchmarsh (@James_On_Film) August 12, 2020
ughhhhHHHH https://t.co/fUKrmOqT3Y

— piper (@hisroyalhenry) August 12, 2020
Other than Victoria – New Australian proverb. https://t.co/CZfVxXwIMQ

— Nathan Cocks (@ElPrezAU) August 12, 2020
*Me remembering that I live in Victoria*

Noooooooooo!!! 😭😭😭 https://t.co/6D7RTdOs1e

— The Terrible Aussie (@BedeJermyn) August 12, 2020
இந்தியாவுல ரிலீஸ் பன்னுங்கடா😣😢 https://t.co/S69Mye0U6z

— Christian Grey! (@RameshTwts) August 12, 2020
https://t.co/XrWBXujOHB pic.twitter.com/CD7XqluL3X

— 𝒶𝓁𝒾𝓎𝒶𝒽 (@exactliyah) August 12, 2020
https://t.co/uMl26ttAdv pic.twitter.com/GSjOyP1wdD

— George: (@NoiGeorge) August 12, 2020