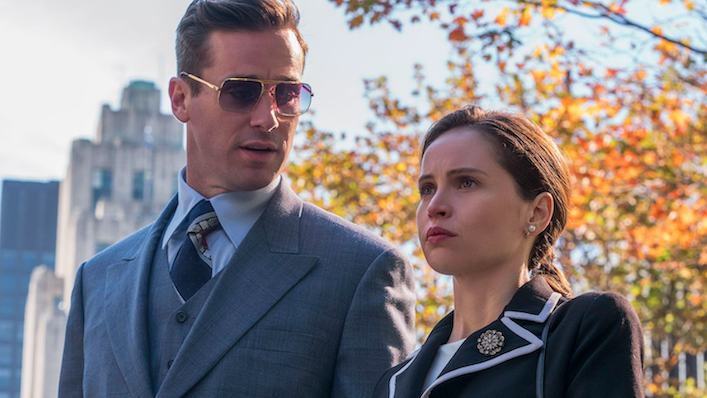 How to watch the Ruth Bader Ginsburg biopic On The Basis Of Sex in Australia

---
This week brings news of the passing of Ruth Bader Ginsburg, the groundbreaking Supreme Court Justice lovingly labelled by millennial fans as 'the Notorious RBG'.
Whether you're mourning or don't really know anything about Ginsburg's life and work, it's a great time to learn a little more about just how the outspoken civil rights advocate came to her place of power in the US judiciary system.
Sign up for Flicks updates
And there might be no better way to do that than through Mimi Leder's 2018 biopic On The Basis of Sex, which stars Brit talent Felicity Jones as a young Ginsburg struggling through her first landmark case.
The film was an inspiring hit upon its release two years ago, and it's currently available to watch in Australia on BINGE, as well as being an option to rent or buy on platforms such as Apple TV, Google Play, Youtube, and Microsoft.
On The Basis Of Sex follows a youthful Ginsburg in the 1970s, during a constitutional law case in which the then-lawyer successfully challenged and rewrote fundamental laws assuming that men work and women stay home. By using a male carer as a pivotal gender-swapped example for her argument, Ginsburg takes on the very logic of the patriarchy, but she must overcome her own experiences with sexism, with the help of supporters like her steadfast husband Martin (Armie Hammer).
Check out all the ways to watch On The Basis Of Sex below, and let it be your introduction to the illustrious career and impact of Ruth Bader Ginsburg. For better or worse, she was an absolutely incendiary figure in the US judiciary system.