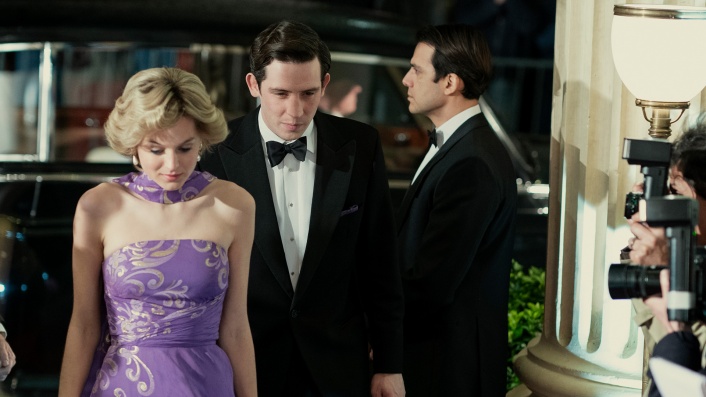 How to watch The Crown Season 4 in Australia

---
"One day, my boy, you will be king." It's kind of hilarious to hear Olivia Colman's Queen Elizabeth promise those words to Josh O'Connor's Prince Charles, since, about forty years on from the historical events of The Crown's fourth season, Charles is still kinda waiting in the wings.
But the tension of time's passing seems to be a big theme of season four. Netflix subscribers will be happy to learn that season 4 of The Crown is currently streaming on Netflix worldwide, and the introduction of groundbreaking characters like Margaret Thatcher and Princess Diana pushes things closer to the present than ever before.
Check out the trailer below for a sneak peek at everything Queen Lizzy (Colman) has to deal with throughout her reign over late seventies and eighties Britain, including a more politically divided country than ever before, and a saucy lil visit to Australia! Richard Roxburgh portrays then-Prime Minister Bob Hawke.
In its first week of availability on Netflix, The Crown's fourth season has generated a spicy meme, thanks to Emma Corrin's OTT recreation of an actual TV interview with Princess Diana. The actress' super-coy rendition of Diana's coquettish manner is pretty accurate to real life, but that doesn't make it any less hilarious.
me on public transport thinking i'm the main character and everyone is interested in my mysterious past pic.twitter.com/ar8bdy95gQ

— shauntay (@shauntae_stay) November 16, 2020
Me on a Zoom call pretending I'm listening and not just looking at myself

— Hannah Tindle (@hannahtindle) November 16, 2020
Anyways. The fourth season of The Crown is currently streaming on Netflix, so any royal obsessives who aren't subscribers yet should definitely take the plunge and witness the eighties through the eyes of Britain's longest reigning ruler.