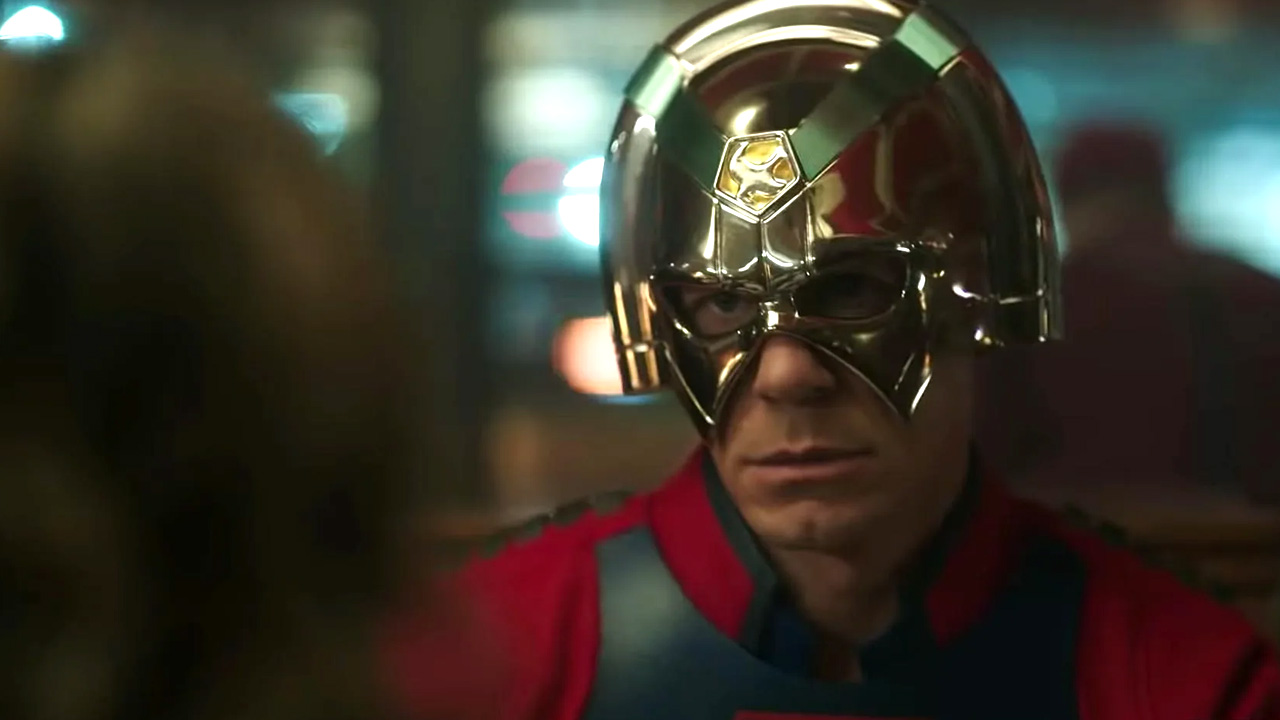 How to watch Peacemaker, John Cena's Suicide Squad spin-off series

---
James Gunn has jumped the gun with Peacemaker, a spin-off TV series centered around a new character from 2021's The Suicide Squad. We only just met this guy, played by John Cena in a very ostentatious silver helmet, and already he's nabbed his own stand-alone superhero show?
Now streaming on BINGE for Australian viewers, Peacemaker is a hilarious new action-comedy in the vein of Super and The Boys. It's created by Gunn and stars Cena as an unhinged patriot who'll do anything—and we mean anything—in order to achieve his own messed-up vision of truth, freedom, and the American way.
After being let out of prison and surviving the events of The Suicide Squad, deluded anti-hero Christopher Smith now "kills people for the government—people who are a serious threat to American citizens." He's not alone, either, joined by the suited-up Vigilante (Freddie Stroma) and the daughter of Amanda Waller (Orange is the New Black fave Danielle Brooks).
Terminator 2 baddie Robert Patrick also features as Peacemaker's awful dad, the kind of disapproving parent that raises kids into, well, whatever Peacemaker is trying to be. In the explosion-packed trailer below, Brooks describes him as "a clown…but there's something about him that's sad." Cool: a buff, sad, ex-WWE champ clown who blows people up.
Jenna Guillaume picked Peacemaker as one of January's most exciting new TV series, putting it in context for fans new and old to appreciate: "A must for DCEU fans, but worthy of interest even if you haven't seen the movies."
Could Peacemaker kick off an MCU-esque small screen canon of superhero stories, that we'll all have to stay updated on in order to enjoy any future DC films? That might be the case, but Peacemaker does sound enjoyable enough on its own merits to stand solo.