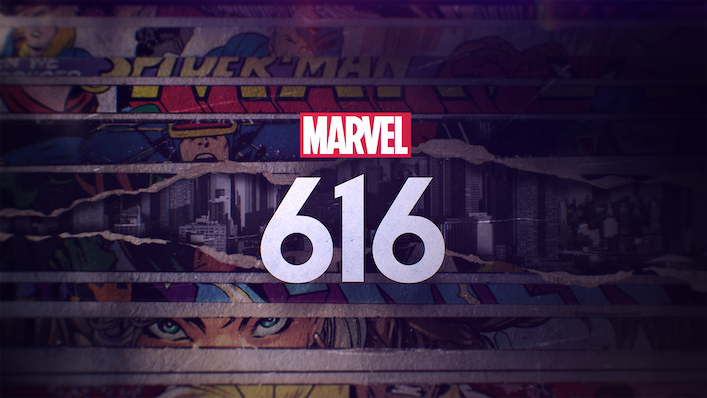 How to watch Marvel's 616 in Australia

---
It takes a lot of brain power, hard work and ingenuity to start up the world's biggest film franchise, and that seems to be precisely where Marvel finds itself today.
The superhero juggernaut (no, not Juggernaut from X-Men) has practically defined blockbuster film for the last decade, but we've never really been able to step back and learn more about how the cinematic universe came together so effectively.
Until now! Marvel's 616 is a new eight part documentary series, exploring the characters and creatives that populate Marvel's world. Which is basically our world too, at this point.
Now available to stream on Disney+, each episode of Marvel's 616 is directed by a unique filmmaker, like comedian Paul Scheer or Captain Marvel herself, Brie Larson. Check out the trailer below for a sense of the docuseries' diverse focus across its eight episodes.
Across the intersections of comic book culture, the newly rabid 21st century fandom, and the secret histories of Marvel's founding creators, the docu-series promises illumination and excitement. Particularly the pilot episode entitled 'Japanese Spider-Man'. That sounds pretty essential.
Disney+ subscribers can delve into Marvel's 616 series from November 20. After that, they'll be all nerdy and ready to explain to us what 616 means exactly (Earth 616 is, in Marvel lore, the categorical name for this version of Earth, the 'true universe').