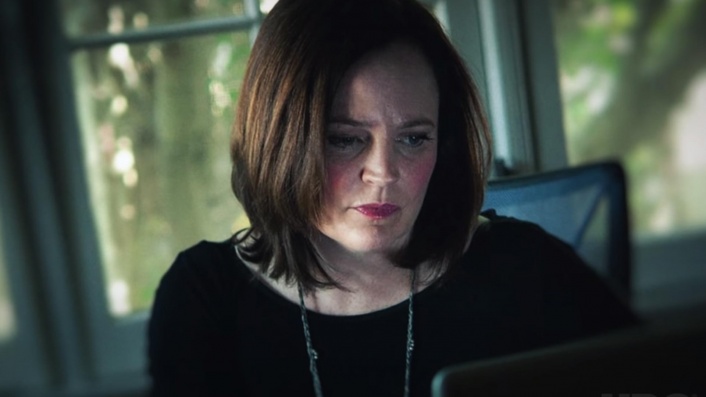 How to watch I'll Be Gone In The Dark in Australia

---
Michelle McNamara's posthumously published book I'll Be Gone In The Dark is the story of two obsessions. One of an unhinged, 'uncatchable' killer in 1970s California, and the other the boundless intellect of McNamara herself. She doggedly pieced together witness accounts and police data to hunt down the Golden State Killer before she unexpectedly died from an accidental overdose before the novel's completion.
Now, that incredible story has been televised in a six-part docuseries for HBO, that Australian viewers can watch exclusively on Binge. Fleshed out with witness accounts and loving appearances from McNamara's comedian husband Patton Oswalt, there's equal amounts of grace, joy, and true evil here for Binge subscribers to sink down into.
Sign up for Flicks updates
A lifelong mystery addict, McNamara's one-woman search for the Golden State Killer is all the more fascinating because of recent and victorious developments in the case. Without giving too much away, McNamara's research was proven eerily correct in the past couple of years, and the HBO miniseries relishes in every telltale detail of a case that has long been considered unsolvable.
If crime, history, and justice are among your pet obsessions too, you'll want to head to Binge to watch the entire series of I'll Be Gone In The Dark, which is available now. It's hard to think of a better real-life villain than the slippery, mercurial Golden State Killer, which makes McNamara's inspirational hunt all the more thrilling to watch.