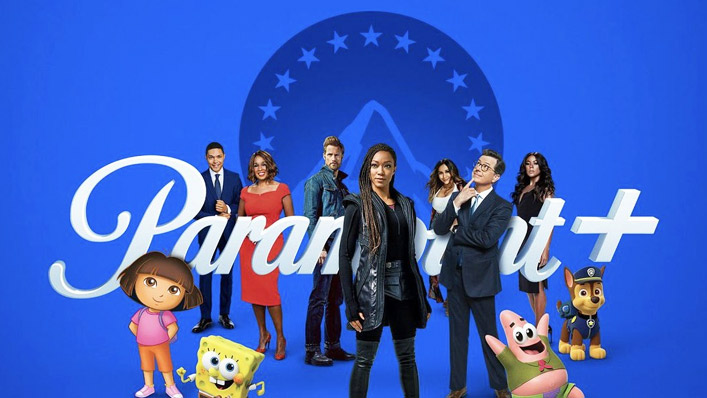 Here's when Paramount+ is launching in Australia – and how much it'll cost

---
Another day, another dollar towards the latest 'must-have' streaming service that'll be the new home of all your fave titles. The thing is, Paramount+ seems to actually have the goods, with hit shows and popular movies from brands such as Showtime, Comedy Central, MTV, Nickelodeon and of course that illustrious Paramount Pictures feature library.
Paramount+ is set to launch in Australia on Wednesday August 11, and it's celebrating with the exclusive release of season two of Five Bedrooms.
The Aussie drama series initially aired on network TV's Channel 10, but season two will be exclusively available on Paramount+. Starring Kat Stewart, Stephen Peacocke and Hugh Sheridan as members of a messy surrogate family sharing a single property, Five Bedrooms is uniquely Aussie, and an example of the established local content headed onto Paramount+. The trailer for the first season is below, now being sold in the US as a Peacock Original.
Other upcoming Australian series to be featured on Paramount+ include Spreadsheet, a comedy starring The IT Crowd's Katherine Parkinson as a woman attempting to organise her sex life via computer database, and the operatic crime story Last King Of The Cross, based on John Ibrahim's autobiography. Another exclusive release will be the all-Australian-soundtracked feature 6 Festivals, about three teen besties who make a bucket list of wild music festivals to visit as they run from a terminal illness diagnosis. All these local productions are yet to be completed.
New shows premiering on Paramount+ include the Dexter reboot, a series called The First Lady starring Viola Davis, Michelle Pfeiffer and Gillian Anderson as some of the US's most memorable First Ladies, and a Spongebob Squarepants prequel series about baby Bikini Bottom. Aw.
But if it's familiarity you're seeking, look no further. Paramount+ rattles off The Godfather, Mission: Impossible, Indiana Jones, Transformers, Jackass, Grease, Good Will Hunting, Harry Potter, The Dark Knight Trilogy, Lord of the Rings and Austin Powers as only some of the iconic franchises and films they'll present.
August 11 is when Aussie viewers will first get a chance to judge Paramount+ for themselves, and with a reasonable monthly fee of $8.99, it won't cost much to give it a try. Grab your cleats and get hiking; there's another streamable mountain of entertainment to summit.