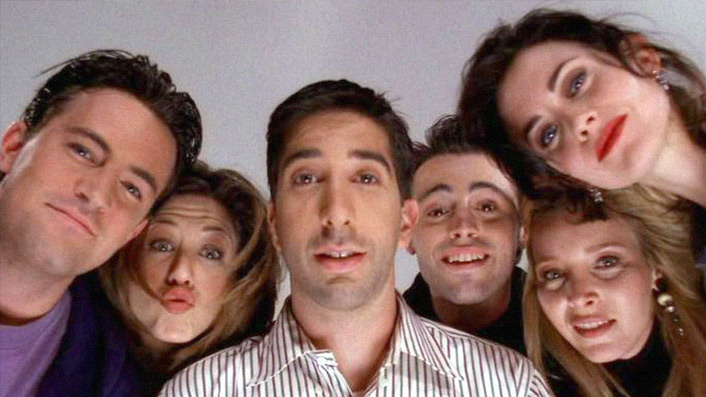 Grab five of your closest Friends for 25th anniversary screenings of the iconic sitcom

---
How you doin'? Probably pretty good, now that you've heard about this special 25th anniversary celebration, right?
It's been a quarter of a century since Rachel Green first stumbled into Central Perk café and reconnected with her neurotic high school BFF Monica Geller – not to mention Ross, Joey, Chandler, and Phoebe. Over ten seasons, Friends followed these six characters living, loving, and working in Manhattan to incredible popularity. The show's finale was the most-watched television episode of the 2000s.
Sign up for Flicks updates
For proof of just how much of a juggernaut the sitcom still is in the popular conscience, why not attend one of the upcoming cinema screenings of 12 of the show's best episodes, upgraded to 4K? Each screening (taking place across the country on October 27) offers exclusive interviews and never-before-seen footage from behind the scenes of the iconic nineties megahit.
Basically, it's like spending a night in with your best mates and a special features DVD from the Friends box-set – except this time, you're out in public with other super-fans. As Janice would say, 'oh. My. God!'
It definitely doesn't feel like 25 years since Friends' first season. The show still looms large in the cultural zeitgeist, with new young people parroting back 'PIVOT!' or 'we were on a break!' in alarmingly large numbers, thanks to the show's ubiquity on Netflix and syndication on network TV. When Jennifer Aniston joined Instagram this week by posting a blurry photo of the program's six actors assembled in her kitchen, the post attained over eight million likes – a testament to the fierce affection Friends fans still feel for the 25-year-old show.
View this post on Instagram
The 12 Friends episodes selected for these marathon screenings are: Pilot –ReDo, The One With The Black Out, The One With The Birth, The One Where Ross Finds Out, The One With The Prom Video, The One Where No One's Ready, The One With The Morning After, The One With The Embryos The One With Chandler In A Box, The One With Ross's Wedding – Part 2, The One Where Everyone Finds Out, The One Where Ross Got High.