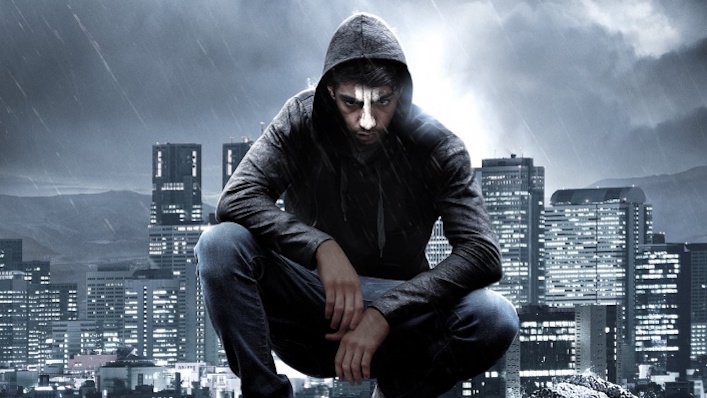 Celebrate NAIDOC Week with both seasons of Cleverman landing on Stan

---
Every year from the first Sunday in July we observe and celebrate NAIDOC Week, a great opportunity to learn more about the history and the future of Indigenous Australia. And with one of the oldest storytelling traditions in the world to draw from, it's pretty disappointing that there haven't been more attempts to tell those tales for a broad audience.
One memorable exception is Cleverman, two seasons of remixed Dreamtime mythology turned into urgent episodic sci-fi. Difficult to find since its premiere on the ABC over 2016 and 2017, the full show is now available to watch for Stan subscribers.
The series' 12 episodes are directed by The Sapphires' Wayne Blair and Leah Purcell, whose feature debut The Drover's Wife: The Legend of Molly Johnson is set to open this year's Melbourne International Film Festival. Hunter Page-Lochard stars as the traitor-turned-hero Koen, who inherits the mythic powers of the Cleverman from his late Uncle Jimmy (Uncle Jack Charles).
Once a smuggler who sold out 'subhuman' Hairypeople to a sadistic and repressive government, Koen becomes a shape-shifting, quick-healing Indigenous superhero of ancient legend, fighting for the liberation of the very people he once trafficked. Check out the trailer below for its bleak dystopian vision of Sydney, and some of the triumphant battle sequences we first got a look at when season one premiered in 2016.
Both seasons feature a who's-who of Australian acting talent, with main cast members including Rob Collins, Deborah Mailman, Ryan Corr and Game Of Thrones' Iain Glen, and Miranda Tapsell, Adam Briggs and Robyn Nevin amongst the recurring guest stars.
Our reviewer Craig Mathieson singles out Cleverman as one of July's most exciting new arrivals for Stan, praising its ongoing relevance: "The ability of science-fiction to use a fantastical concept to comment on the present was perfectly evoked in this roiling Australian drama."
Frankly it's just a pleasure to be able to watch the series on a popular streaming service at all, as it's one of few high-concept titles to centre on Australian Aboriginal characters in a fantastical genre setting, rather than the more common, grounded past or present-day stories of celebrated features such as High Ground or Top End Wedding (also great, of course).
Strongly agree. Why it isn't on iView is mind boggling. pic.twitter.com/dReJ7ju7cI

— Rove McManus (@Rove) April 7, 2021
You can blaze through seasons one and two of Cleverman over NAIDOC Week pretty quickly, with each season comprising of six thrilling episodes available on Stan from July 8. It's a rare production, reinventing a legend that deserves to be carried down from history to present day, deadly TV storytelling.