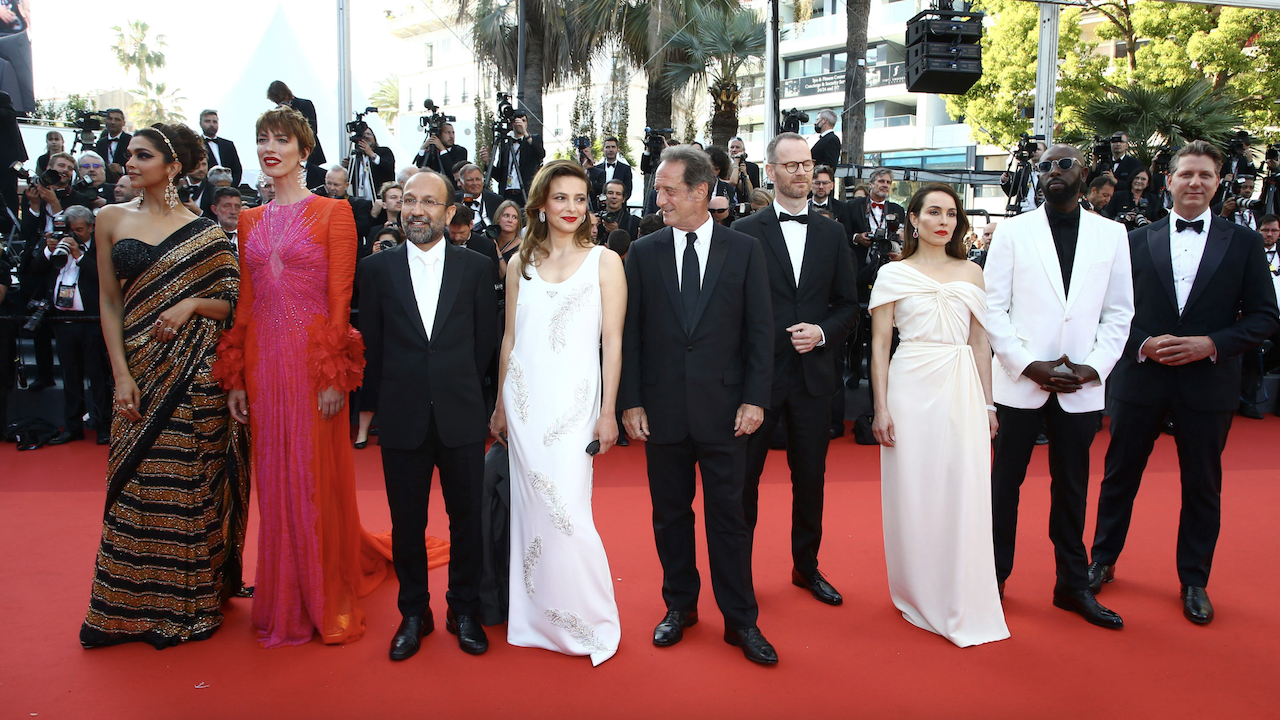 Cannes 2022 is over: the biggest movies, Palme winners, and review gossip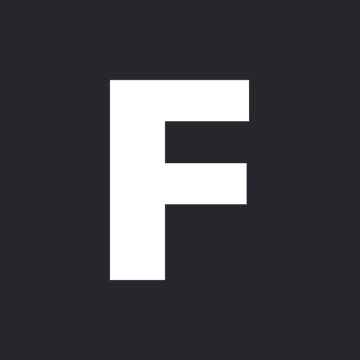 ---
See those beautiful people in the header image? They're the filmmakers, writers, and actors tasked with choosing the best of the best at 2022's Cannes Film Festival, a jury headed by Titane actor Vincent Landon.
And the gang was certainly spoiled for choice, with a few international blockbusters premiering in the main competition alongside new works from great directors like James Gray (Armageddon Time) and Ethan Coen (a documentary on Jerry Lee Lewis).
Ultimately the grand prize of the Palme d'Or controversially went to Triangle of Sadness, an outrageous black comedy from The Square director Ruben Östlund. Lukas Dhont's romance Close and Claire Denis' polarising new movie Stars At Noon earned the Grand Prix, while familiar face Song Kang-ho won Best Actor for Kore-eda's new drama Broker.
Typically for the French festival, there were a slew of films that got rapturous standing ovations, some boos and walk-outs, and plenty of celeb-worshipping moments. If you couldn't make it to the festival yourself, here's everything you need to know about some of the year's most important movies, and what critics are saying about 'em.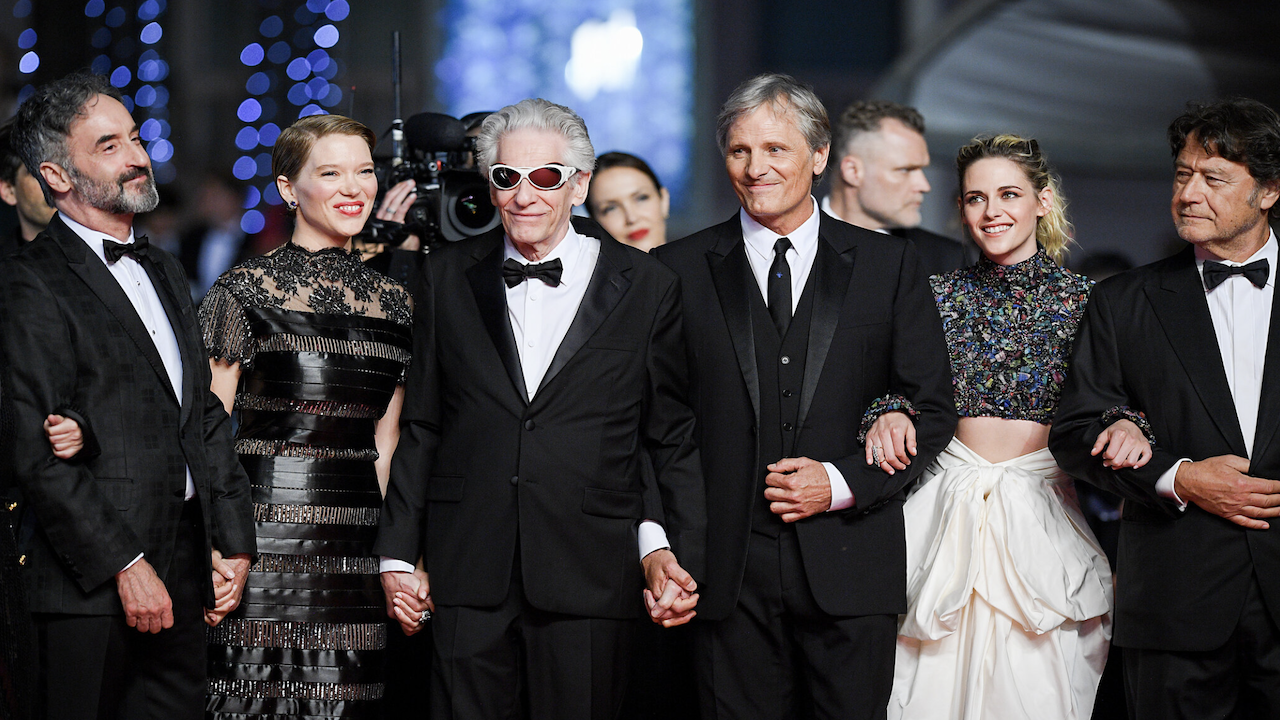 The verdict: Body horror maestro David Cronenberg let French audiences into his realm of nightmares once again, with old buddy Viggo Mortenson caught between new gals Lea Seydoux and Kristen Stewart for a futuristic forage into transhumanism. But is too slow?
The reviews: AV Club called Crimes of the Future a "slow-paced, action-light dreamlike meditation on the filmmaker's recurrent topics", which sounds promising, and the LA Times concluded that it was "marvellous to have Cronenberg back and to behold his undimmed, unparalleled skill at welding the formulations of horror and science fiction to the cinema of ideas."
Total Film was more mixed, finding that "the low-energy, overly-talky, oddly open-ended script doesn't hit the heights of [Cronenberg's] 80s heyday". The UK Times, meanwhile, was totally unimpressed:"it is immediately one of the great mysteries of cinema that a film featuring mutant ballet dancers, open-air surgery and eroticised wound-licking could be punishingly dull, but the veteran director has managed it." Aw.
The verdict: We never know just where a Park Chan-Wook film is going, and this detective thriller bamboozled Cannes audiences before bringing them to their feet for a ten-minute standing ovation. It's about the blossoming romance between a private eye and the mysterious widow he suspects of murder.
The reviews: Chan-Wook picked up Best Director for his latest work. In Rory Doherty's review for Flicks, he considers Decision To Leave a uniquely modern tale: "What sets this apart from most other Park Chan-wook movies is the abundance of modern technology—sure, there's an app for everything you'll ever need, but what if using them only reaffirms how ineffectual we feel as people?"
The director's craft was also celebrated by Total Film ("A master filmmaker mines cinema's glamorous past in a nostalgic neo-noir you don't so much watch as surrender to") and Slash Film, who called the movie "fascinating and exquisitely directed".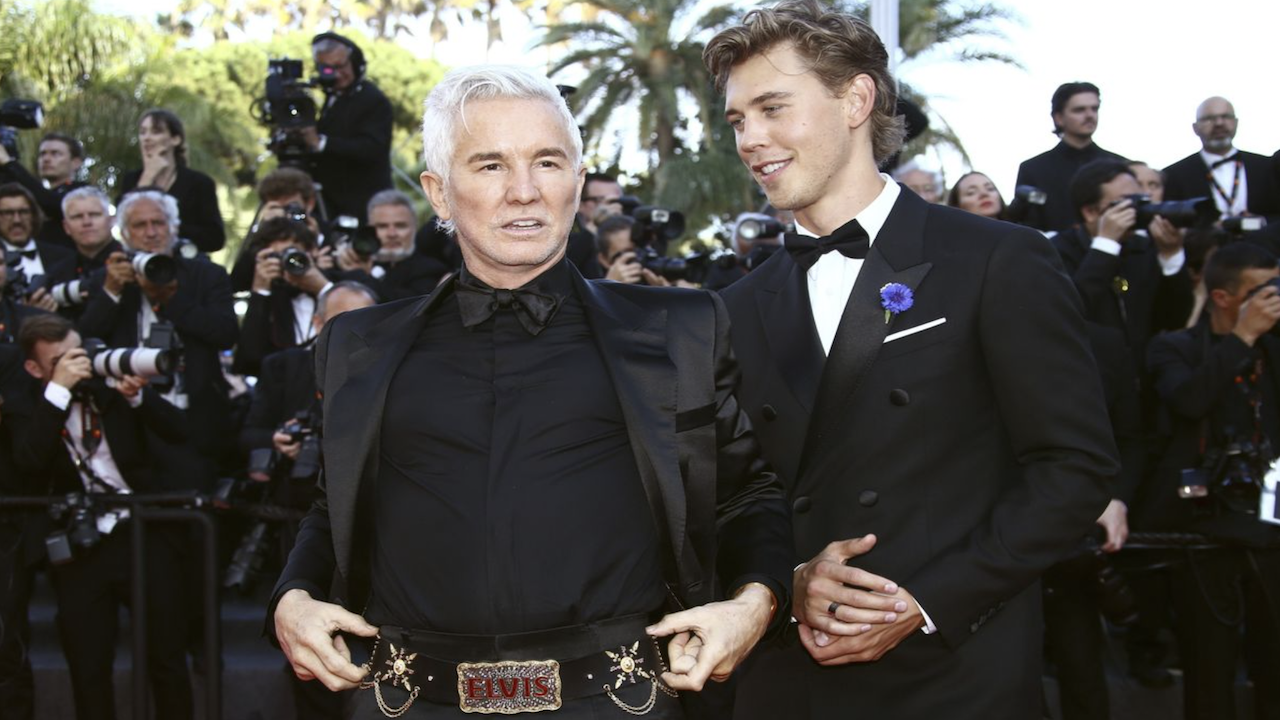 The verdict: Whoa mama. Critics are all shook up over Baz Luhrmann's maximalist Presley biopic, with star Austin Butler roundly praised but Luhrmann's caffeinated style and the overuse of Tom Hanks getting pretty slammed. The glittery film is also quite long: you could watch the last film on our list twice within this one's runtime.
The reviews: Many reviewers seemed totally overwhelmed by Baz's filmmaking energy: "The affinity the director feels for his showman subject is both contagious and exhausting," THR panted, and Time called it "an exhilarating, maddening spectacle—but one made with love."
Vanity Fair said that Butler is "the only thing that works", with Little White Lies agreeing that he's "mesmeric". My favourite roasts have to do with Hanks' wild Colonel Parker. IndieWire called him "possibly the most insufferable movie character ever conceived. The guy makes Jar-Jar Binks seem like Elliott Gould in The Long Goodbye."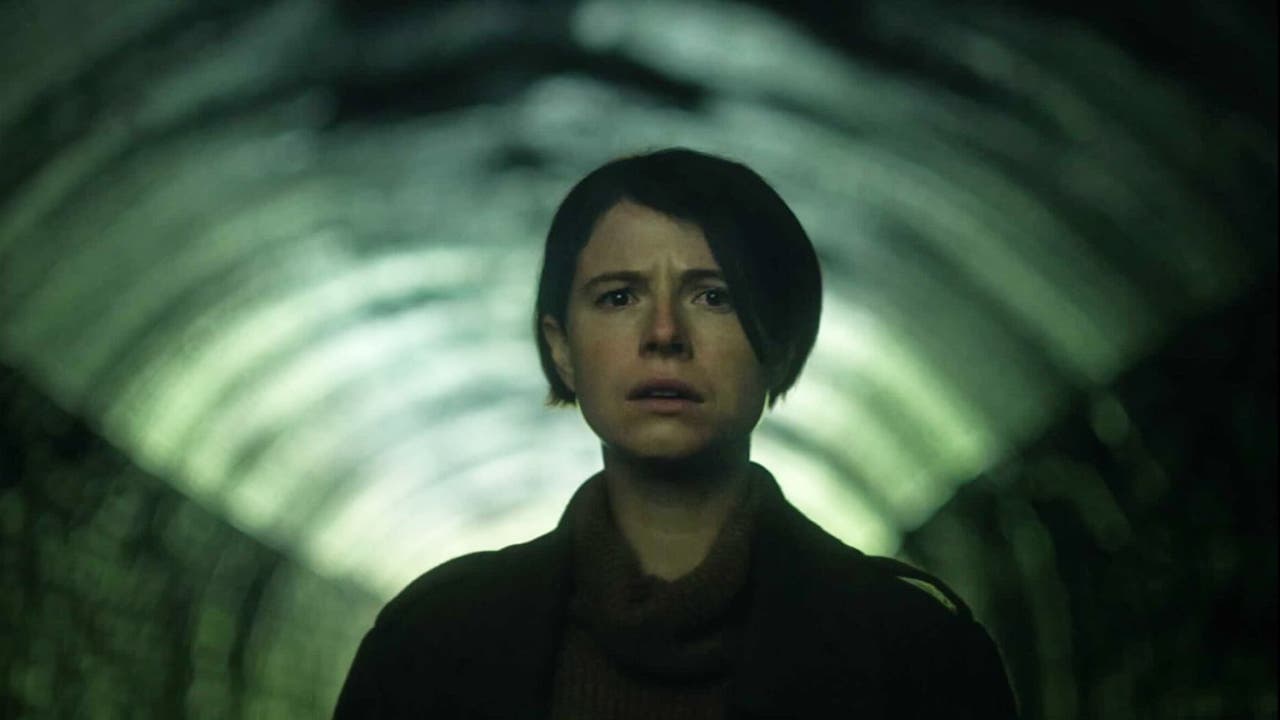 The verdict: Alex Garland's new horror oddity only appeared at the film festival as a special screening, but it still got plenty of attention with Jessie Buckley as the sole victim of a quaint English village populated entirely by doubles of Rory Kinnear.
The reviews: Many critics felt that Garland's latest trip doesn't live up to its star's energy, or the potential of its plot. "Men fails to earn its intense body-horror finale", Variety complained, and Slant felt that the film "rarely gets beyond being a mere catalogue of the different ways that guys can be irritating around and dangerous toward women."
Total Film called Men "outstanding", and Screen Daily said it was "disorientating and roundly unpredictable". Perhaps with these mixed reviews, it's for the best that the movie wasn't accepted into the festival's main competition.

The verdict: Michelle Williams has acted as the muse of director Kelly Reichardt for some time now, and here she plays an artist gearing up for the exhibition of her magnum opus. It's all about women's work, and the importance of having a room of one's own.
Reviews: The LA Times was mad that Williams wasn't chosen for the festival's Best Actress Palme, an award that went to Holy Spider star Zar Amir. Screen Daily enjoyed that the new movie "confidently glides from digression to digression..with the intimacy and detail of a short story, curious about (Williams' protagonist) Lizzy and the people in her orbit".
Deadline considered Showing Up slower and more minimal than even Reichardt's usual tempo: "It's not much, but for fans of Reichardt's internalized cinema, it's enough"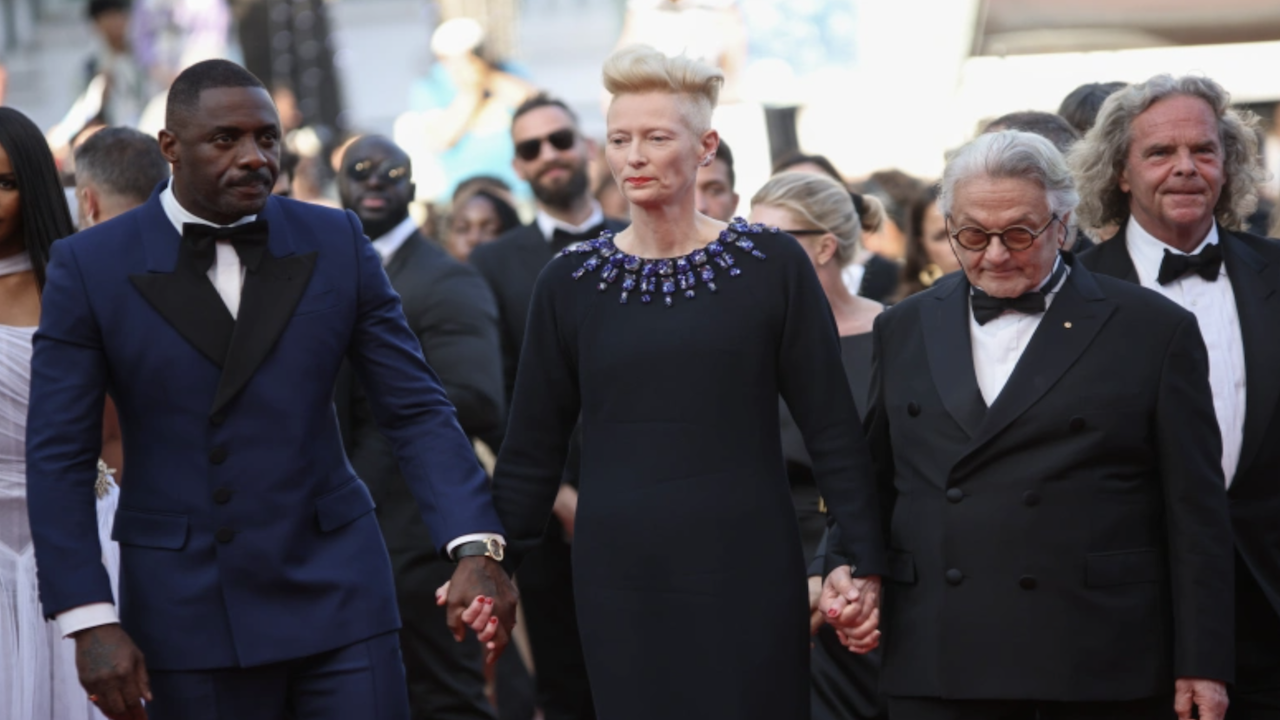 The verdict: Did George Miller's first film after Fury Road rub critics the right way? It's at a 64% on Rotten Tomatoes already, so it looks like only some wishes were answered, by this bonkers fantasy starring Tilda Swinton and Idris Elba as a lonely academic and the genie she discovers.
The reviews: The Hollywood Reporter critiqued that the film "strains so hard for beguilement and timelessness that it's ponderous and heavy", rudely ending with "now can we please get on with Furiosa?" Deadline considered the film's wish flashbacks to be poorly integrated: "It's in these successive tales that the film bogs down to a degree; visually impressive, they nonetheless become overly emphatic while also pulling in characters who come and go quickly and are uniformly uninvolving and off-putting in the bargain."
But nobody could deny the charms of those magnetic leads, or of a new film from Miller that's "unlike the million other movies out there" (THR again). The Financial Times acknowledged the film's thoughtful COVID context, calling Three Thousand Years of Longing "the perfect tonic—and that's not just the djinn talking."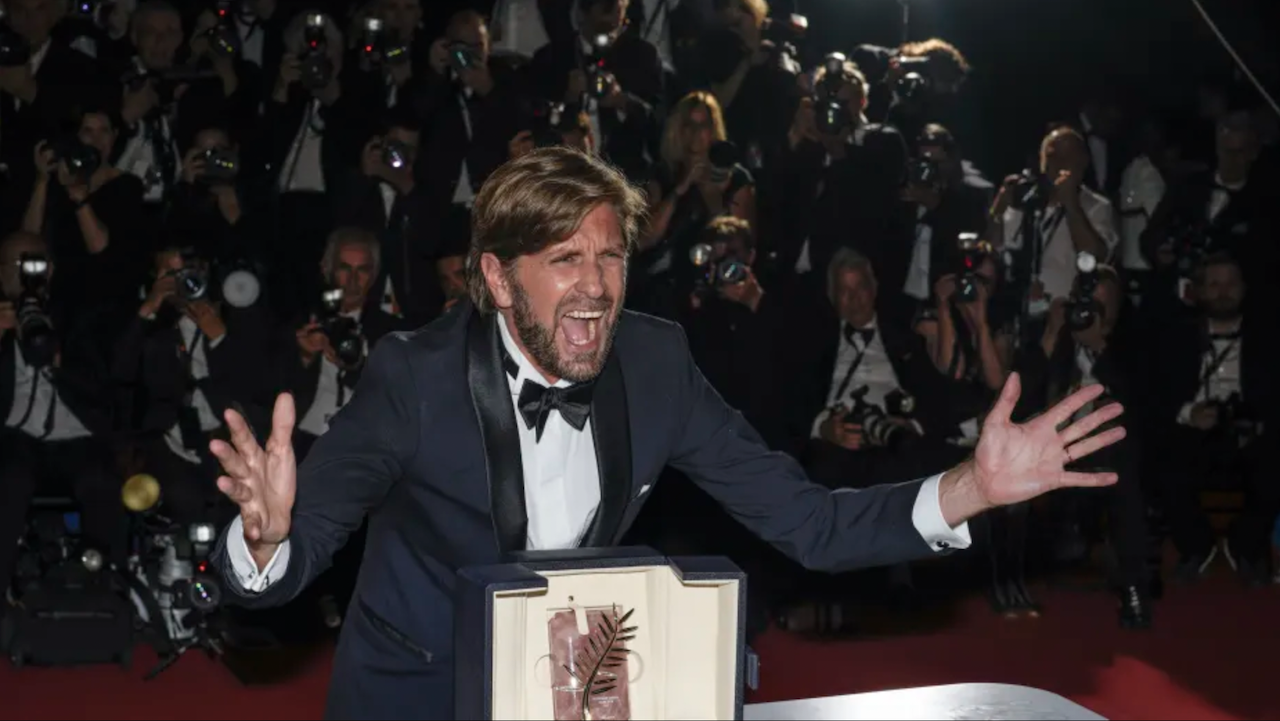 The verdict: Nothing gets rich festival types more hyped-up than a savage critique of their own privilege. Ruben Östlund nabbed the Palme d'Or for his class-politics comedy, starring an unhinged Woody Harrelson as the captain of a doomed luxury yacht.
The reviews: The New York Times pointed out that the satire had "sharply divided critics", some calling it "frustratingly obtuse" while others considered it "hilarious, scathing and sometimes jaw-dropping."
Little White Lies was surprised at the win, comparing Triangle of Sadness to Östlund's previous successes: "An enjoyable watch, but not quite as well-executed as Force Majeure or The Square." In the first year of Cannes trying to embrace TikTok, it seems right that a takedown of super-rich influencer lifestyles should get some unexpected love.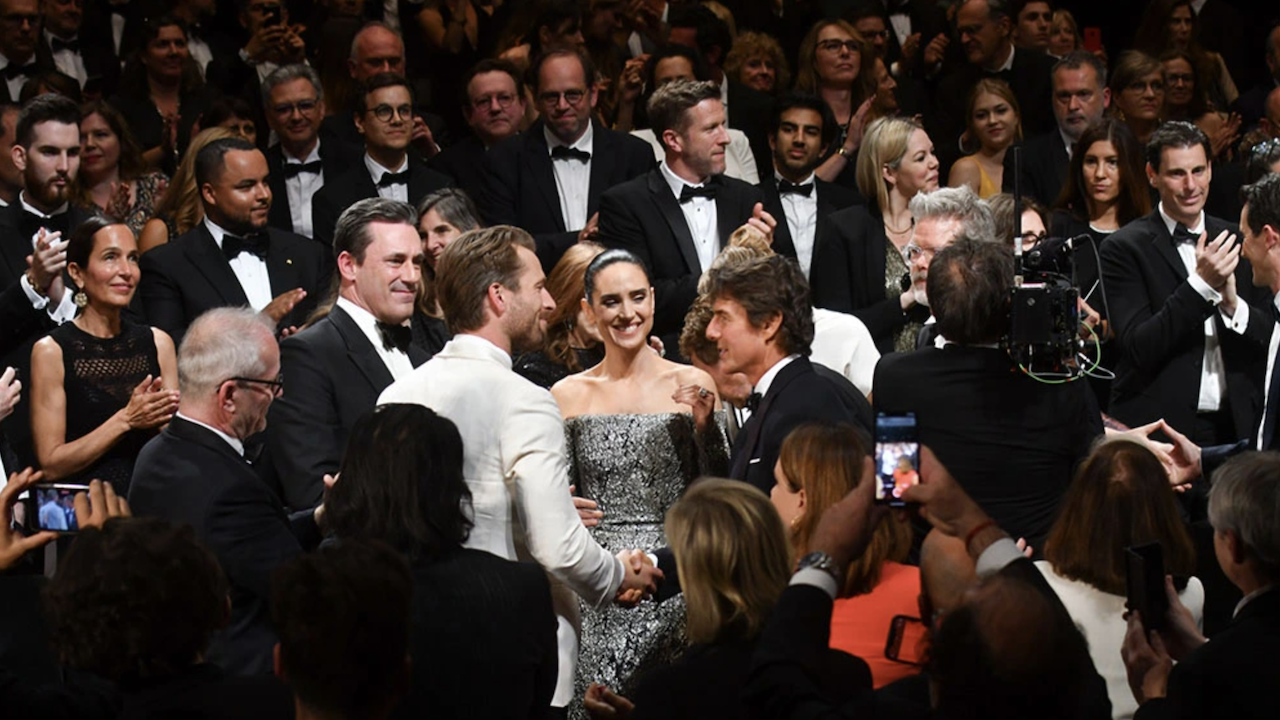 The verdict: Who says that snooty film festival types don't feel the need for some shameless blockbuster speed? Tom Cruise was given a whole tribute at Cannes, and his action sequel did well too, earning a five-minute standing ovation. Of course eight fighter jets flew overhead, streaming red white and blue smoke (for France or the US?).
The reviews: Variety reports that "the festival crowd joyously interacted with the film during the screening, cheering and gasping at stunts. An overwhelming response came when Val Kilmer, who starred as Cruise nemesis Iceman in the original film, appeared in a scene with Cruise."
The Upcoming UK felt that the film "takes a while to take off, but when it does, it's a triumph that should be enjoyed in the largest possible cinema. It delivers the most spectacular marriage of music and images for a finale since Inception"—which was also scored by Hans Zimmer, incidentally. Basically everybody else loved it too, with The Guardian celebrating that the sequel "takes fossilised remains and converts them into rocket fuel. It comes roaring off the ramp, bold and vital, trailing clouds of glory, much as Cannes has itself this past week."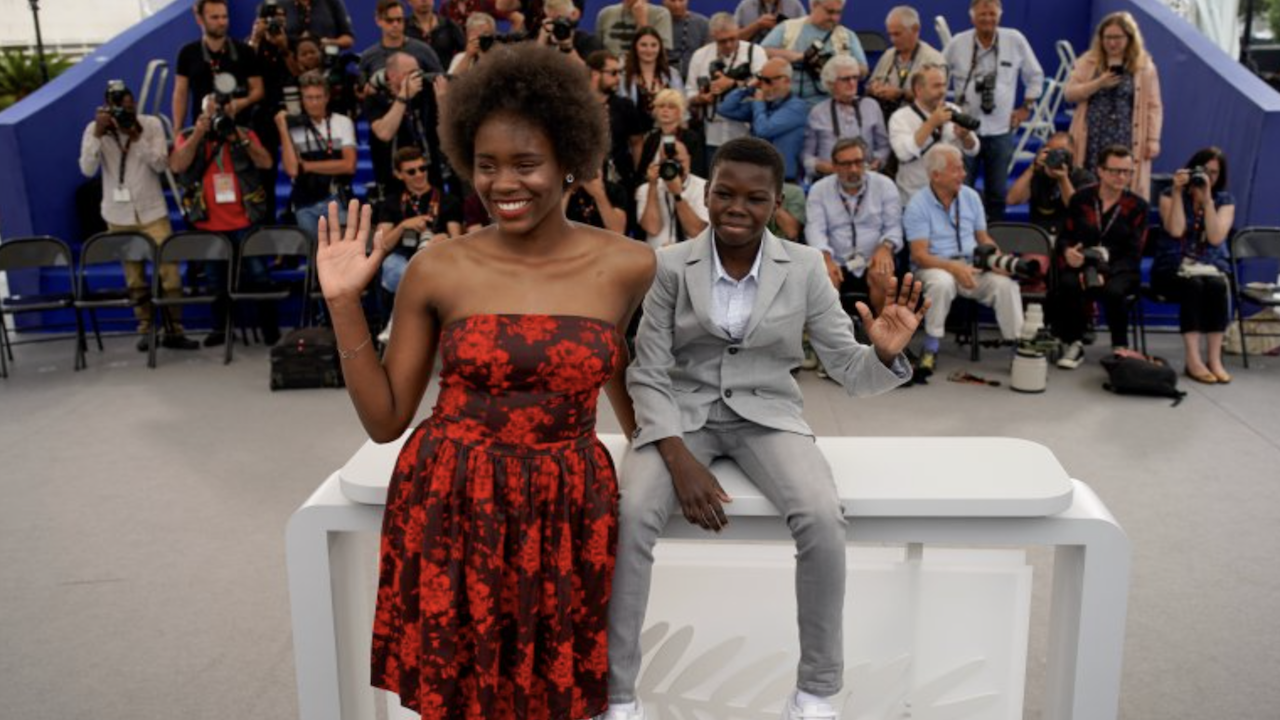 The verdict: We can't say this one was on our radar, but it got a rapturous reception and a special prize at the festival, making the Dardennes brothers' newest migrant drama a must-see. It's about two kids pretending to be brother and sister to achieve asylum in Belgium.
The reviews: Variety praised the directors for not indulging in poverty porn: "the Dardennes, in the humanity of their austerity, aren't being reductive…the mad desperate scramble for money in Tori and Lokita becomes as charged as a thriller and as bracing as a slap in the face."
The Guardian's critic responded to that austerity as well: "there is a simplicity and clarity of purpose here that I responded to and the Dardennes have got excellent performances from their young leads."
The Hollywood Reporter found the film "unspeakably heartbreaking", saying that "it works beautifully because, like some clever mousetrap in its own way, every detail, performance and bit of craftsmanship is executed with unfussy perfection."