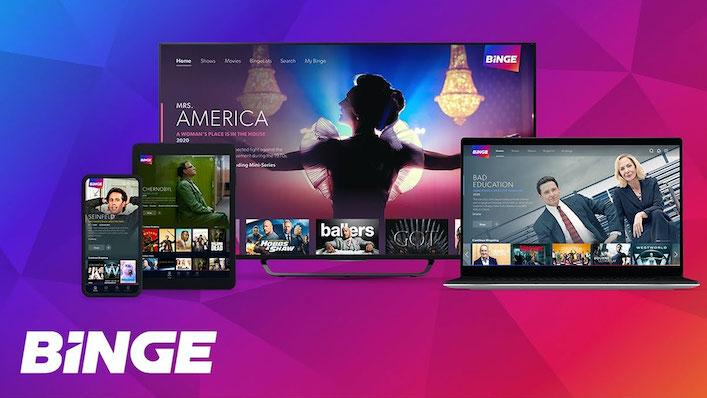 Introducing Binge, Foxtel's new 'unturnoffable' streaming service

---
After the finale of Game of Thrones many Foxtel Now users cancelled their subscriptions. The broadcaster was even prompted to send an email to customers entitled 'There is life after Game of Thrones'.
Since then Foxtel has been pretty quiet about their plans to adapt their vast cable network into a more streamer-friendly format. But now, with the release of Binge, Game of Thrones and hundreds of other HBO titles can be yours for good!
Sign up for Flicks updates
Launched on May 25, Binge claims to offer over 10,000 hours of world-class entertainment, drawing from the new US streaming service HBO Max and more. These offerings range from some of the most acclaimed series of all time (such as The Sopranos, Seinfeld, The Wire, Game of Thrones) alongside recent hits that Aussies would normally be forced to wait for (including Succession, Westworld, Big Little Lies).
One extra cool detail? Binge's 'Discover' lists are curated by actual humans, not an algorithm, meaning users have a better chance of being pointed towards their next favourite show by homepage suggestions.
Part of the streaming service's marketing lies in their claim to "beat the scroll." This involves aspiring to show users exactly what they want to see, avoiding the endless tango of indecision we often feel when trying to find the perfect thing to watch.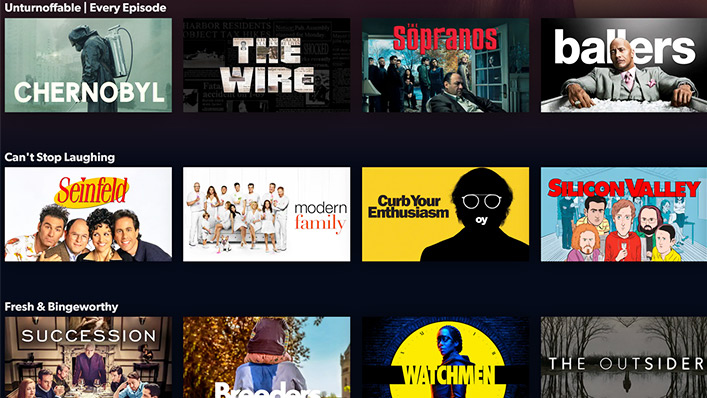 The prospect of finally checking out Barry or sitting down and consuming Band of Brothers in its entirety is a thrilling one, especially while self-isolation is still slowly being lifted.
Binge CEO Julian Ogrin spoke to this, confirming that: "the time is right to unleash this new service providing Australians with the best in drama, lifestyle, reality and movies. With an amazing line-up of entertainment from the world's best brands, Binge will have something for everyone, whenever you want to watch, on your favourite device. And with new content added daily, there will always be something fresh to enjoy."
If TV's not your bag, Binge also includes an "extensive collection of the world's biggest movies," such as the Fast & Furious, Jurassic Park, Mission Impossible, and DC cinematic universe franchises. Binge could be a great contender for your monthly subscription dollar, especially if it keeps releasing up-to-date episodes of the best HBO and FX programs as promised.
Check out the full list of titles and subscribe to Binge here.