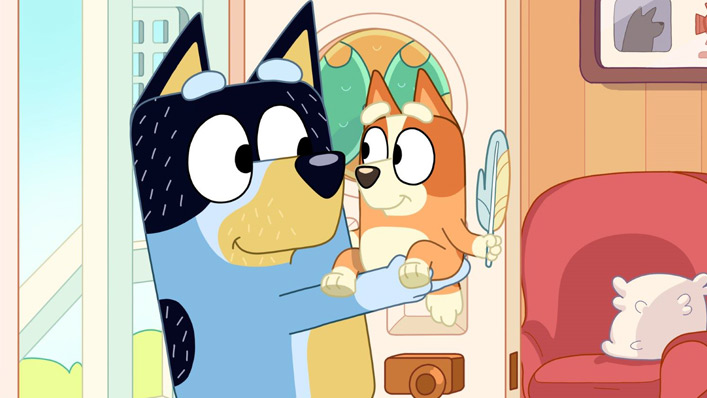 Australia's most popular kids cartoon Bluey will be back for a third season

---
If your family has already burnt through all the available episodes of Australia's most popular children's series, there's no need to be blue; with more episodes of Bluey's second season yet to premiere, we've already got confirmation that a third season is in the works!
Created by Joe Brumm, Bluey is a heart-warming Aussie success story, a low-key animated series about a family of blue heeler dogs that has taken kids' TV by storm. The series recently broke the ABC's record for being the most watched show in iview history, and it has accumulated a loving global audience after being bought and distributed by Disney, too.
Sign up for Flicks updates
Although it's too early for any season three release date info, the entire Bluey team have been celebrating the news of another set of episodes.
ABC's head of children's production Libbie Doherty said: "We are excited to confirm that more Bluey is on its way! As we roll out this new season with heart-warming and hilarious new episodes, the excellent Ludo team will be hard at work again making series three. Thank you to all Australians young and old who have loved Bluey as much as we do."
If you and your little ones haven't jumped aboard the Bluey train just yet, we've got a comprehensive list of the absolute best episodes of the series' second season, or at least all the episodes released from that season so far.
As you can tell from a quick scroll through the episode descriptions, which range from a kid's discovery of public transport to a visit to doggy Bunnings, this is a show tailored to the whole family, with enough heart and authenticity for adults to enjoy too.