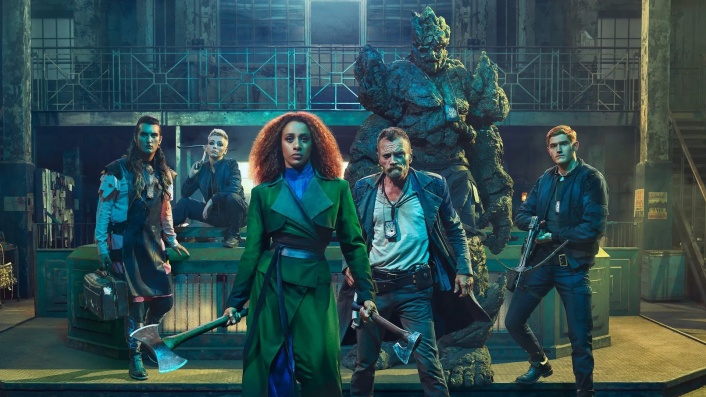 Australian trailer and release date: The Watch, inspired by Terry Pratchett

---
It's been about five years since the death of British sci-fi and fantasy icon Sir Terry Pratchett, best known for his expansive Discworld novels, of which there are 41.
But despite that incredible wealth of stories, Sir Terry's bonkers characterisations and impossible, far-off environments have been rarely adapted for the screen.
That's pretty understandable, considering the sprawling and sometimes nonsensical nature of most Discworld stories. But now a BBC America series entitled The Watch is rising to the occasion, bringing Pratchett's wild characters to life.
The Watch's first trailer below looks like a bloody good time, with gorgeous fantastical sets and a cast of character-actor gems. Richard Dormer stars as the grizzly Sam Vimes, a member of the motley City Watch gang forced to fight the oncoming resurrection of an apocalyptically strong dragon.
Other members of The Watch include badass Lady Sybil Ramkin (Lara Rossi), Adam Hugill as Carrot, and an ingenious forensics expert named Cheery (Jo Eaton-Kent).  As one detractor puts it in the trailer, the team looks "like a really sh** band."
Fans of Umbrella Academy or The Boys should definitely get excited for January 1, when the first episode of The Watch will premiere exclusively on Stan.
That's the same day as the series' release in the US, so we'll have to wait until then to see if The Watch lives up to the high expectations of Pratchett's biggest fans.