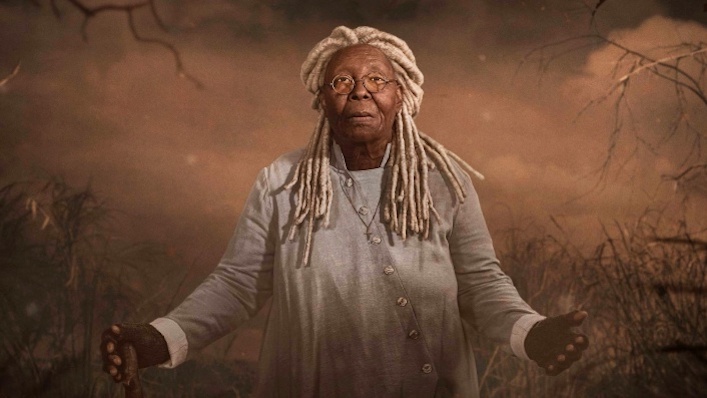 Australian trailer and release date for Stephen King's apocalyptic epic The Stand

---
The end is nigh—but so is the beginning of a hugely anticipated apocalyptic saga that fans have been waiting for since 1978.
Stephen King's The Stand is finally getting the lush, prestige TV treatment it deserves—and it's coming to Aussie screens even sooner than we expected.
Starring Whoopi Goldberg, Alexander Skarsgård and James Marsden, Prime Video will release the nine episode series on January 15.
2021 is a pretty freaky time to release a post-apocalyptic fantasy series set in the devastating wake of a fatal super-flu, but that's exactly where The Stand kicks off. It's the timeless story of good versus evil, with the benevolent 108-year-old Mother Abagail (Whoopi!) facing off against the unspeakably evil and powerful Randall Flagg (Alexander Skarsgård).
Check out the trailer below to get excited about this fictional apocalypse, since the IRL apocalypse is getting kind of boring. If the end of the world really goes down like this, I hope we can all at least get cool powers.
Aussie actress Odessa Young plays Frannie Goldsmith in the limited series, which also stars Amber Heard, Heather Graham, Nat Wolff and Greg Kinnear amongst its sprawling ensemble cast.
Perhaps most excitingly, The Stand will also feature a brand-new conclusive coda written by Stephen King himself, bringing everything to a totally unpredictable and fresh finish.
The Stand will air exclusively on Prime Video for Australian viewers, starting on January 15 2021. Get your doomsday bunker ready for then.