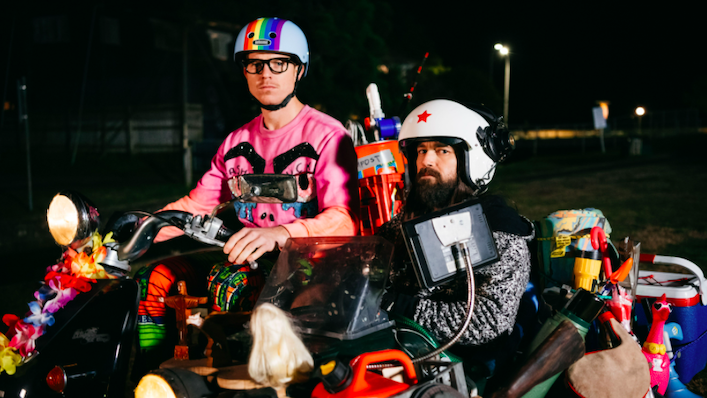 Australian trailer and release date: Dom and Adrian: 2020

---
Bushfires. Floods. A pesky lil global pandemic causing the shutdown of major cities. Yep, it's not a good time to be a pair of douchey wannabe DJ stars, whose main emotional need is the validation of millions of strangers.
That's the predicament facing Dom and Adrian (comedians Nick Boshier and Christiaan Van Vuuren), aka the Bondi Hipsters.
Their mockumentary special Dom and Adrian: 2020, which walks you through this year's most painfully memorable moments, will stream exclusively on Stan, premiering on December 13 (thankfully not a Friday but still a kinda cursed date).
Dom and Adrian: 2020 promises '5/6G conspiracy theories, philosophical clashes and an invitation to join the illuminati'. Check out the trailer below for more. As if you need more.
Speaking to the special's greater impact on its audience, Dom has said "I'm sure a lot of people think 2020 has been hard, but those people have no idea how hard it is to make a documentary."
Whether you're a conspiracy theorist or a laid-back USB DJ, you can commiserate with Dom and Adrian on Stan from December 13.