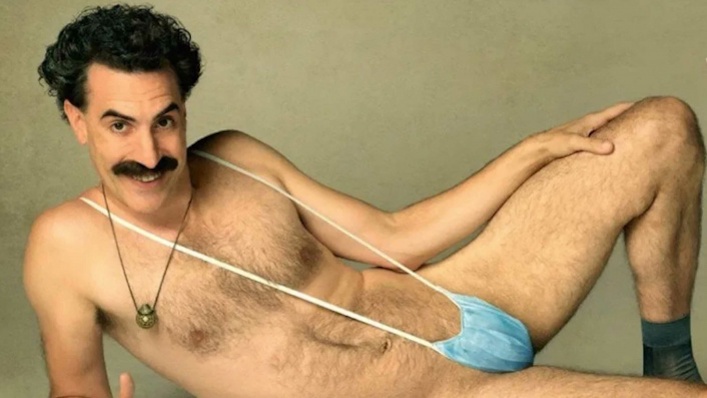 Australian trailer and release date: Borat 2 (aka Borat Subsequent Moviefilm)

---
In 2020, I find myself frequently wondering: do we even need political and cultural satirists like Saturday Night Live and Stephen Colbert? With comically inept politicians making The Onion more or less factual, and social tastes more divided than ever, maybe there's no point in trying to make everything more of a joke than it already is.
Wait, never mind; here's the trailer for Borat 2. I need it. Immediately.
Sign up for Flicks updates
With some early titles leaked to the media including Borat 2: Great Success and then Borat: Gift of Pornographic Monkey to Vice Premiere Mikhael Pence to Make Benefit Recently Diminished Nation of Kazakhstan, it's a surprise to hear that the film is merely titled Borat 2 by some outlets, and Borat Subsequent Moviefilm: Delivery of Prodigious Bribe to American Regime for Make Benefit Once Glorious Nation of Kazakhstan in others.
Whatever you call it, this sequel sees Borat back in his adopted United States fourteen years after the raucous first film, facing his newfound recognition and infamy.
Joined by his equally awkward and off-putting daughter, Borat will interrupt the Conservative Political Action Conference, hang out with Rudy Giuliani, and get into some pranks at a gun rally, goading an audience into singing along to horrifically racist chants.
Borat Subsequent Moviefilm is headed straight to Prime Video, where subscribers can watch the movie from October 23 onwards. Maybe this calamitious Kazakhstani man can be a uniting force in this year that feels so beyond parody in other ways.