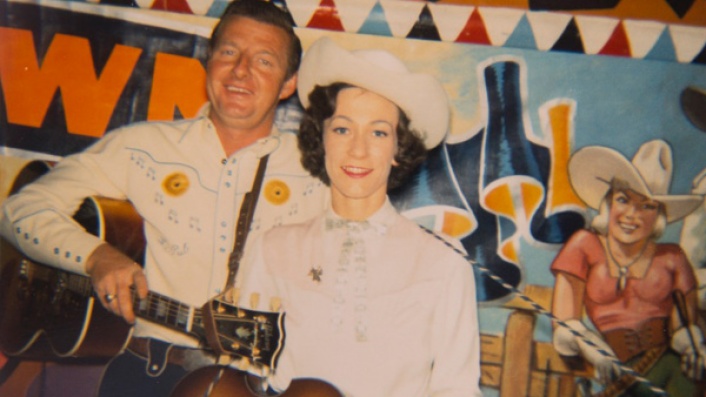 Australian country music doco Slim & I is now playing in cinemas

---
You might associate country music with its birth and wildfire spread of popularity in the United States, but the history of Aussie country music is just as illustrious. And when it comes to the vibrant characters that rule over the scene, Slim Dusty and his wife of over 50 years Joy McKean are undeniably the King and Queen of Aussie country.
Slim & I, a documentary portrait of the couple's story, music, and impact, is now playing in cinemas (visit here for session times). Directed by Red Dog's Kriv Stenders, it sounds like a true blue way to celebrate two incredible careers.
Slim & I is currently playing in cinemas all across the country, a country in which Slim Dusty remains the most successful and prolific artist. He's also the first Aussie artist to create an international hit with A Pub With No Beer, and the first artist played in outer space when his rendition of Waltzing Matilda was played in the Space Shuttle Columbia in 1981.
Despite all Dusty's accomplishments, Stenders' doco admirably focuses on the man and also the great woman behind his success: Joy McKean, the bush balladeer who supported Dusty and is still alive at age 90 to tell the tale.