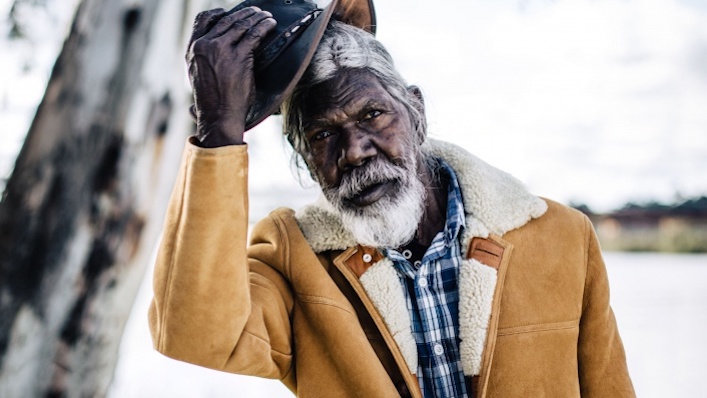 Arriving next month, My Name Is Gulpilil explores one of our most electrifying Aussie actors

---
Think of any hugely influential Australian film, and you're only a degree of separation away from David Gulpilil. He's appeared in our two highest grossing movies, Crocodile Dundee and Australia, as well as earning great acclaim for roles in films such as Charlie's Country (which earned him a Cannes Best Actor award), Rabbit Proof Fence, Walkabout and Storm Boy.
At its premiere at the Adelaide Film Festival, My Name is Gulpilil received an enthusiastic standing ovation, and now the rest of Australia can witness his story too.
Now terminally ill, David Gulpilil is thankfully still around to appreciate the release of this feature documentary about his 50-year-long screen career. Called "unforgettable" by The Guardian, My Name Is Gulpilil is made so special by its direct engagement from Gulpilil, who can tell his story in his own words for perhaps the first time.
The doco is directed by Molly Reynolds and produced by Gulpilil's collaborator Rolf De Heer, bringing some personal history and insight to the life and work of a definitive Australian screen presence.
My Name Is Gulpilil arrives in cinemas around Australia from May 27, giving you plenty of time to get reacquainted with Gulpilil's vast talents for dance, comedy, drama AND everything that was asked of him over a long and celebrated career.