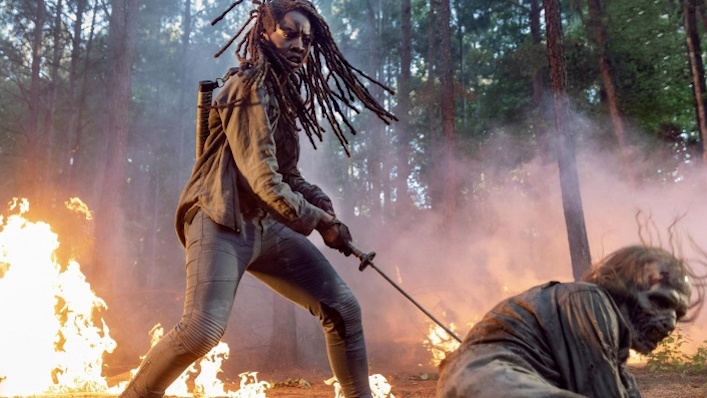 An Australian release is locked in for The Walking Dead's extended 10th season

---
Consistently proven to be one of the most widely-watched series in the world, The Walking Dead has become kind of un-killable, with the series reaching up to its tenth season this year.
That season was of course disrupted by the coronavirus pandemic, which forced fans to wait from April until October for the finale to finally screen. But your waiting will be rewarded! Because now a further six episodes have been confirmed for The Walking Dead Season 10, all set to premiere in March 2021.
When we last caught up with our fave group of zombie apocalypse survivors, they'd defeated the threats of Alpha and Beta, and were forced to pick themselves up in the wake of the Whisperer's destruction.
There was also the surprising reintroduction of Jeffrey Dean Morgan's villainous Negan, a character once responsible for the deaths of many beloved fan-faves who now seems to be an ally of sorts?? Hmm.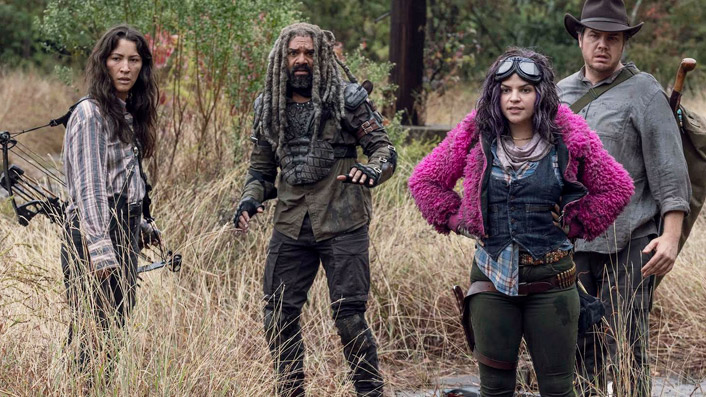 Luckily, it seems beloved characters like Daryl (Norman Reedus) and Maggie (Lauren Cohan) will meet a new batch of friends, enemies, and fresh meat for the zombies to gnaw on. Terminator 2 baddie Robert Patrick will join the cast for at least these six new episodes, and so will Hilarie Burton Morgan and Okea Eme-Akwari.
If the new additions excite you, you can even check out an exclusive filmed script-reading of the upcoming 19th episode, with the cast eagerly diving into this new material via Zoom. There's something quite wholesome about hearing these zombie-killin' survivors reading out their dialogue from the comfort of their lush homes, with chill headphones and a cup of coffee closely nearby. If only fighting the undead could be that comfy irl.
The extended 10th season of The Walking Dead will premiere on BINGE on March 1, 2021, giving us all plenty of time to get up to date. BINGE offers every season of The Walking Dead, as well as its successful spin-off Fear The Walking Dead. Go ahead; zombify yourself in front of the TV for a while! It'll be worth it to check out these extended lil episodes next March.