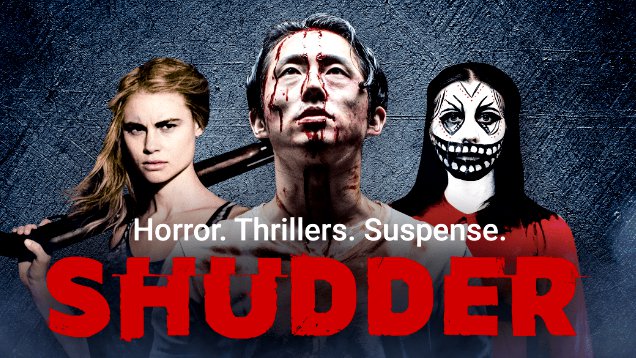 Platforms like Netflix and Stan contain a wide variety of content to suit all audiences and all tastes. What would you make of a streaming platform that specialised in one particular thing?
That's the concept underpinning Shudder, a US-based service that offers nothing but scary movies. It has been dubbed 'the Netflix of horror.'
So, good news for Australian horror fans: it will launch here before the end of the year. The exact date is yet to be announced.
Sign up for Flicks updates
Shudder is owned by AMC Networks, the company behind hit shows such as Breaking Bad, Better Call Saul, The Walking Dead and Mad Men.
The service launched in the US in 2015 and has since expanded to Canada, Iceland, Germany, Austria and the UK.
The price for subscriptions is yet to be confirmed, but it is expected to be cheap. In America, Shudder costs US$4.99 a month and US$49.99 a year.
In terms of what the library will offer, again that has not been confirmed. But head over to this website for a taste of what is available on the American version, which should give you a reasonable idea of what to expect.
In summary: there will be an absolute mother load of scary movies, new and old.
To keep across the latest updates, head to the Shudder website or Facebook page.