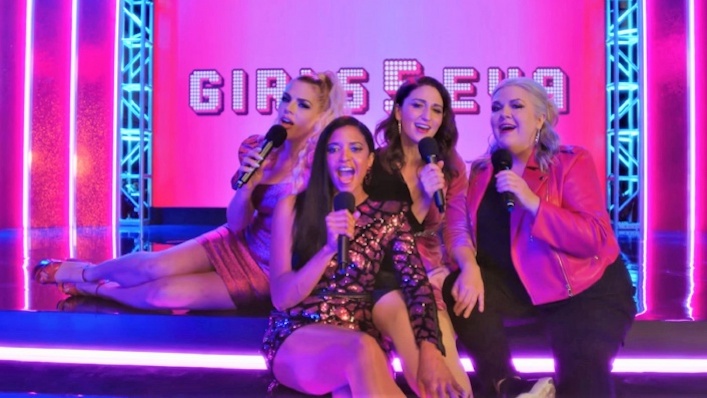 90s girl group comedy Girls5Eva is now streaming on Stan

---
Everything old is new again; the outdated fashion and music of the 1990s's is en vogue once more, meaning even the most flash-in-the-pan fads can enjoy some kind of second life.
Like, say, toxic millenium-era girl groups. Stan's latest hilarious sitcom Girls5Eva follows the reunion of one such band, whose claim that they're "gonna be famous forEVA" turned out to be somewhat misleading.
Created and produced in part by Meredith Scardino and Tina Fey, the comedic geniuses behind 30 Rock and Unbreakable Kimmy Schmidt, Girls5Eva stars a killer female cast as the grown-up members of a questionable pop group. Twenty years after their star has faded, the gang's one-hit-wonder gets sampled by a hip young rap act, giving them a second chance at stardom all these years later.
With legit musical talent from Sara Bareilles and Tony-winner Renée Elise Goldberry, plus the comedic brilliance of Paula Pell and Busy Phillips, Girls5Eva looks like a totally addictive and heartwarming watch. Check out the trailer below if you don't believe me; I already have the song 'Jail Bait' stuck in my head.
All seven episodes of Girls5Eva have arrived exclusively on Stan, and I'm willing to put money on it that the show's original songs will be genuinely catchy bops. After all, Sara Bareilles composed a few of the in-world anthems, and she's already killed it as a pop and Broadway composer.