Wickipedia: 12 things you need to know about John Wick: Chapter 4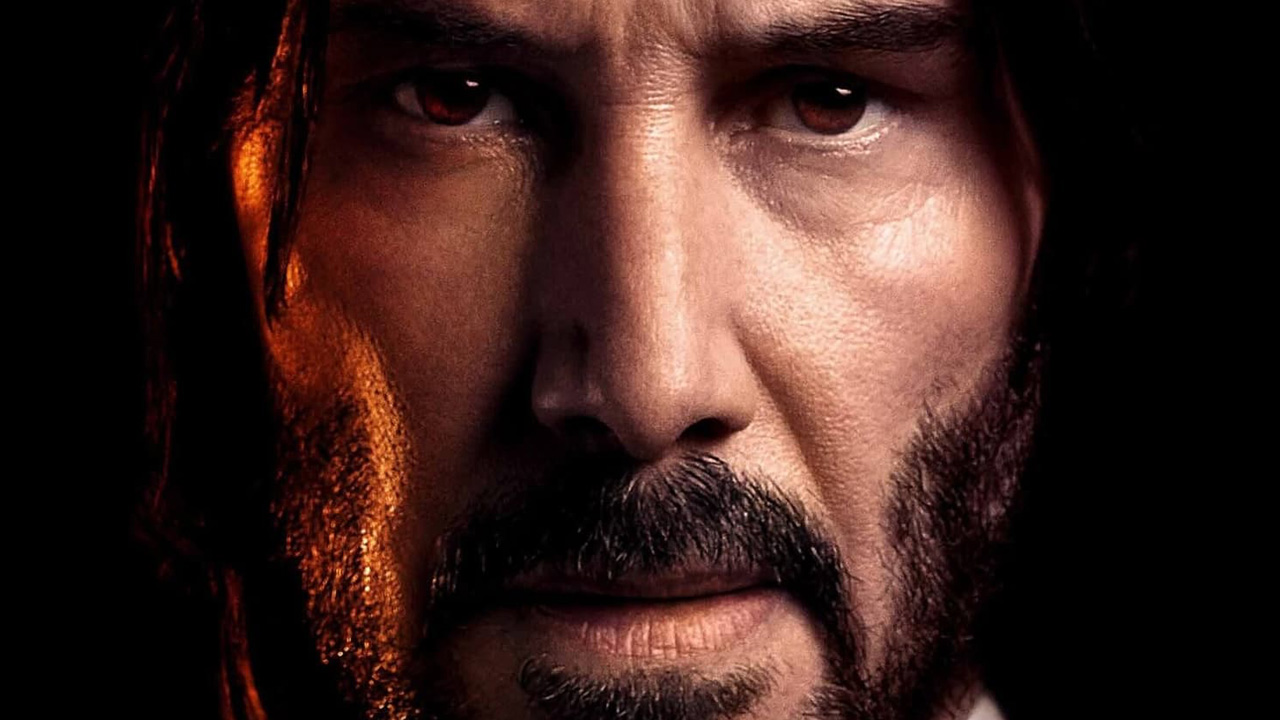 We already kinda know what we're getting with a KeaNEW chapter in the John Wick franchise: more eccentric criminal underworld henchmen, more neon-lit locations where John can take 'em down, and more suited-up chats with High Table head honchos about whether or not the poor guy can finally retire from slaying. All this because of one fancy car and an exceptionally cute dog??
Scroll to get up-to-date with everything we know about John Wick: Chapter 4, from the fresh and familiar faces in the cast to Keanu's training and what's next for the consistently fab action series.
1. Nunchucks got the best of Keanu while in training for Chapter 4
Reeves is the not the kind of guy to rest on his laurels, eagerly jumping into new combat and stunt skillsets with each new instalment of the John Wick series. This time around, he got an advanced lesson in stunt-driving and, as the first epic full-length trailer shows, those pesky linked batons known as nunchucks.
Sign up for Flicks updates
"Keanu spent months knocking himself out, getting good at nunchucks", director Chad Stahelski revealed to IGN. It's unclear whether the star actually bonked himself into unconsciousness at any point, waking with what we imagine to be a very Theodore Logan Esquire-esque "woah". But Reeves of course got the hang of it eventually, Stahelski praised: "ambidextrous, right hand, left hand, while shooting a gun. F**king guy is great at it."
Keanu Reeves training for John Wick: Chapter 4 pic.twitter.com/mAOT0OlKyH

— Jak #JohnWick4 era (@Jak70760853) March 2, 2023
2. We were meant to see the film way back in May 2021 :(
Thanks a lot, Matrix Resurrections. Because of Reeves' extended duties for that other kung-fu/gun-fu/reality-fu saga and a certain pandemic messing things up, we've had a four-year wait for Chapter 4 since 2019's third instalment. The box-office-threatening competition of Top Gun: Maverick then saw the film get pushed even further from May 2022 to March 2023, and here we are.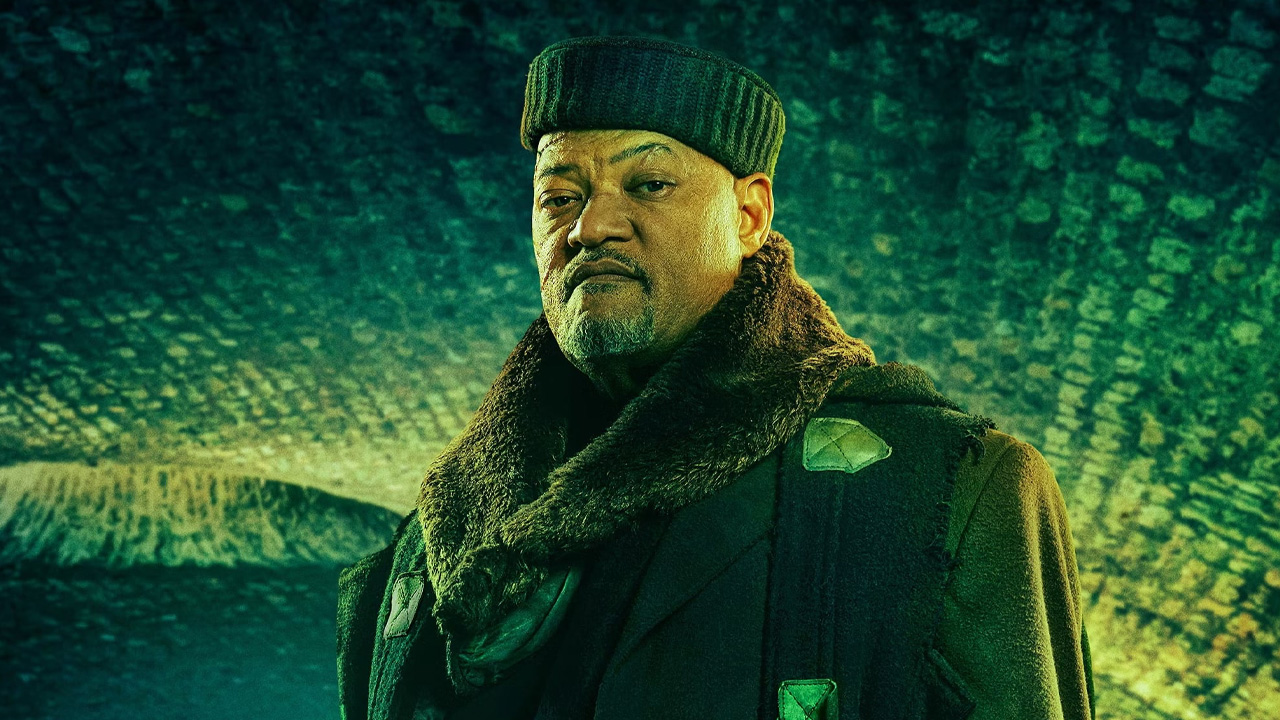 3. John's still stuck between mentors Winston and the Bowery King
Grizzled genre greats Ian McShane and Laurence Fishburne will return to play the complex quasi-father-figures in John's life, alternately tending to his wounds and provoking him on to greater, crueller violence. John Wick 3: Parabellum ended with John seemingly devoting himself to Fishburne's Bowery King after McShane's Winston shot him, but both actors are along for the ride again here.
Lance Reddick is also back as Charon, the suave concierge of the Hotel Artemis, and these established characters all got nice shout-outs from Reeves in his behind-the-scenes interview with IGN. Best of all were his sweet comments for Fishburne, with Reeves calling his The Matrix co-star a "beautiful man, beautiful spirit, remarkable artist…We're friends personally so it's great to get to act with him, 'cause he's one of the greats."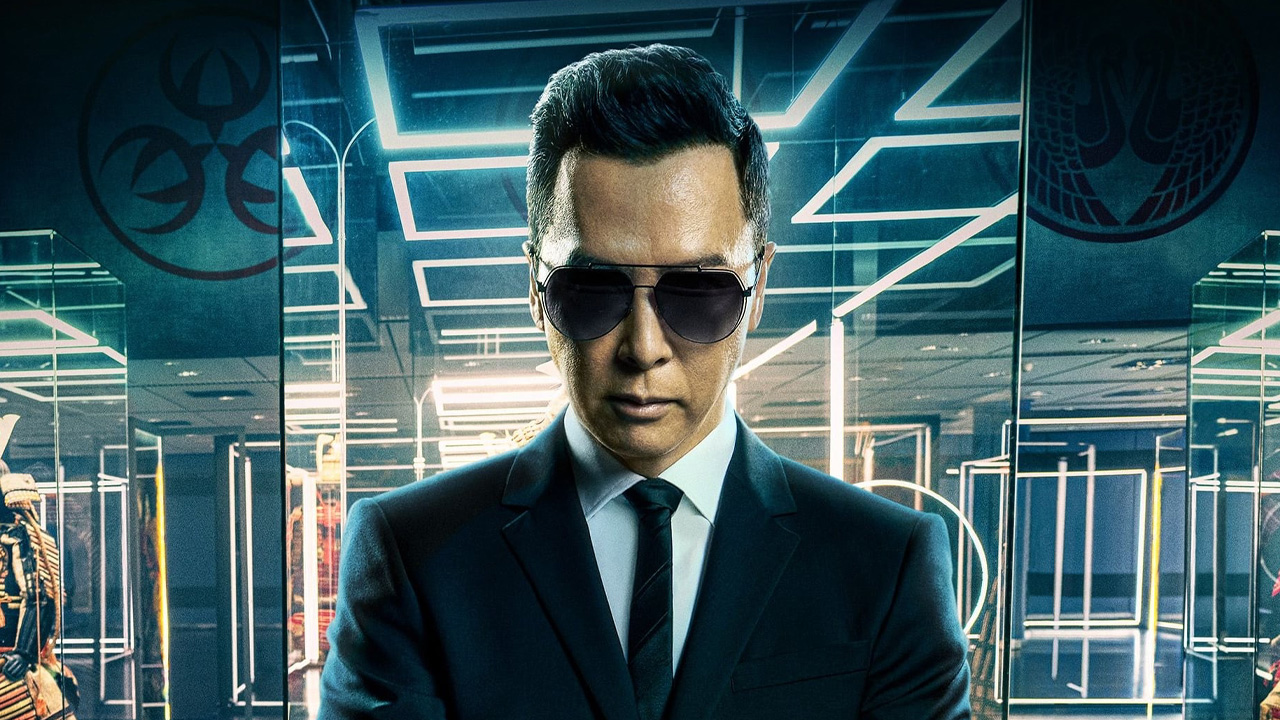 4. Ip Man Donnie Yen is John Wick's old buddy—but who knows how long that'll last
The martial arts legend is playing a blind character who can nevertheless see John's best moves coming from a mile away. We'll meet Yen's new character Caine as one of John's oldest friends, but with the movie's synopsis hinting that "a new enemy" has "forces that turn old friends into new foes", don't expect them to be sitting around flipping through photo albums or anything so sedate.
One of Hong Kong's greatest action stars, Yen has played so many of these types of characters that he rejected the script's original typecasting, asking for Caine's name to be changed from "Chang" and refusing to wear corny "mandarin collar" costumes in the part. Kudos to Stahelski and co for taking these suggestions on board, and letting the 60-year-old make this new role his own.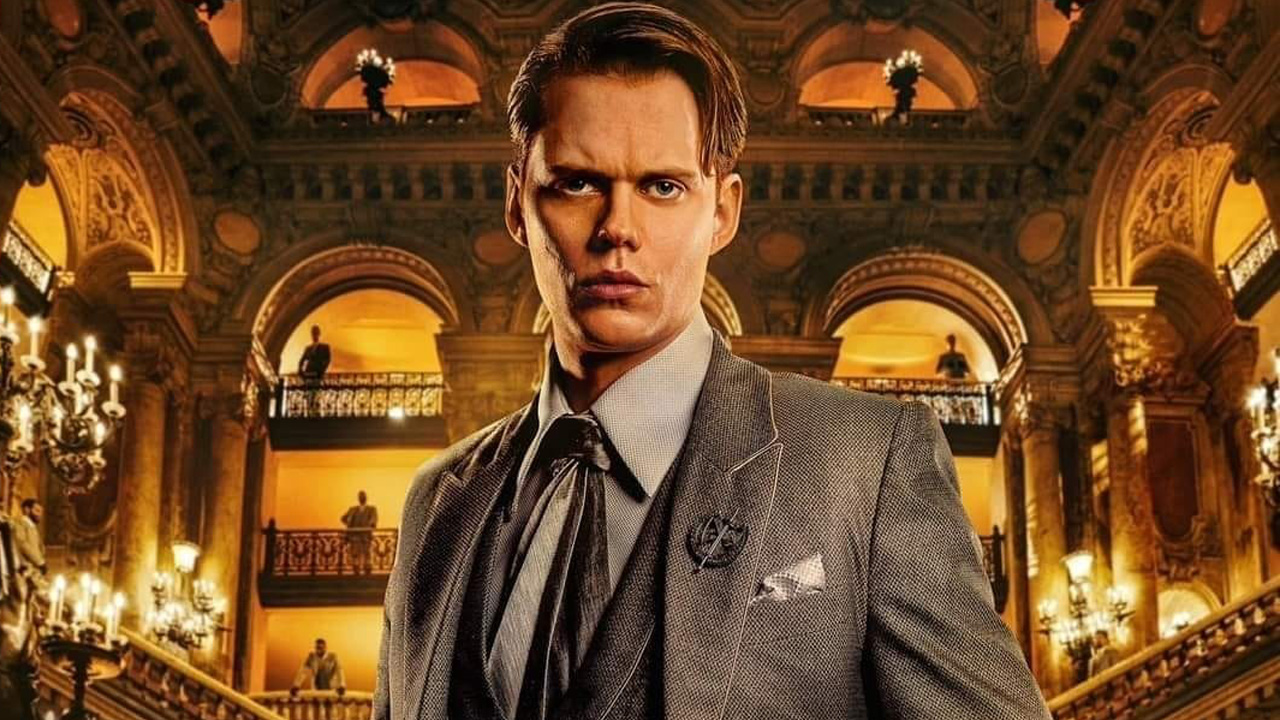 5. Bill Skarsgård is going for a wacky French accent as a High Table high roller
"If you ween", the Pennywise performer seductively drawls to John in the trailer above, "you will 'ave your freedohm". The accent is big and Skarsgård's genre cred will make his villainous turn as The Marquis even bigger, though we don't know much about the character beyond his name. Stahelski explained to Collider that The Marquis is "without giving too much away, I wouldn't really say the antagonist, but he's the one in charge of cleaning up all the messes from the first three movies." Better get mopping, Bill.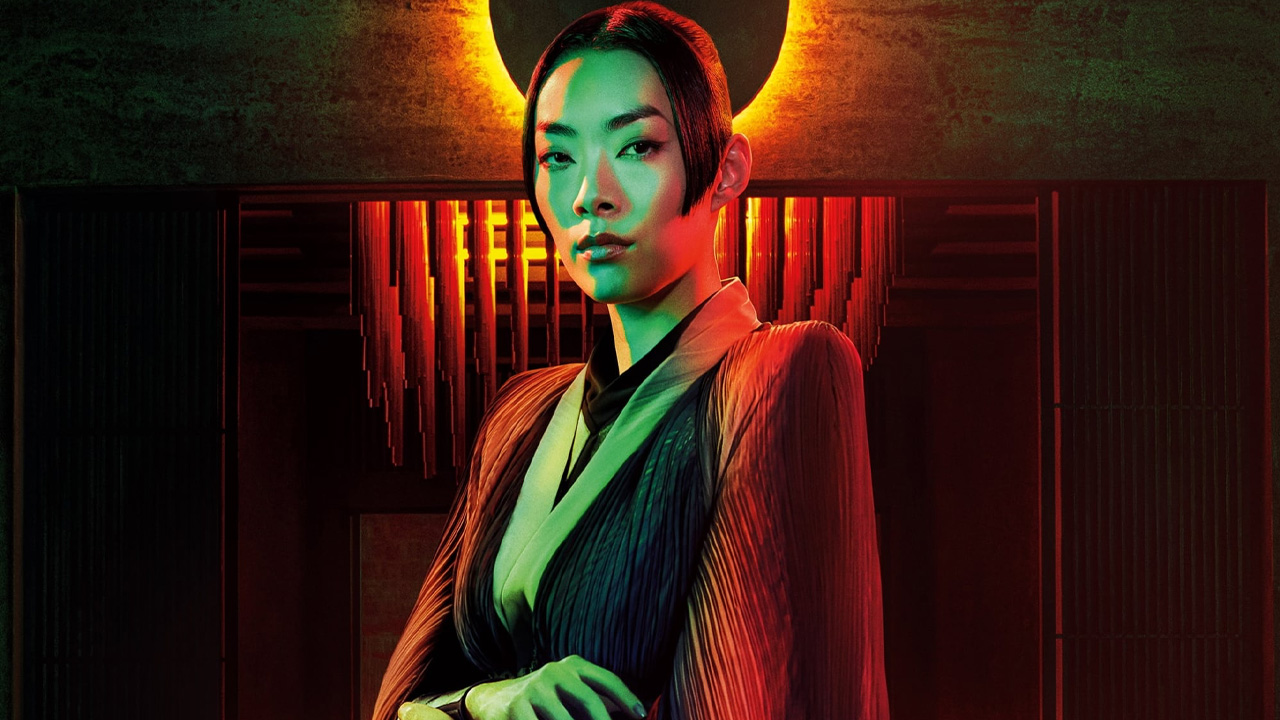 6. Rising pop queen Rina Sawayama will slay her screen debut as killer Akira
British-Japanese diva Sawayama has been one to watch in the music world of late, and her forward-thinking aesthetic makes her a perfect match for the Wickiverse. In fact, she was cast after director Stahelski caught some of her music videos on YouTube and wondered if she'd be open to playing the part of Akira, the daughter of Artemis manager Shimazu (Hiroyuki Sanada). Want a sense of her acting and fight choreo chops? Her Bad Friend music video shows off Kurosawa influences, with Sawayama in boy drag as an angered salaryman.
Other new characters in Chapter 4 include Mr Krabs/The Kurgan himself, Clancy Brown, as mysterious "The Harbinger", and that's underappreciated UK action star Scott Adkins getting jabbed by Sawayama in the trailer. His character, the head of the German wing of the High Table, is simply called Killa and yes he is indeed wearing a fat suit.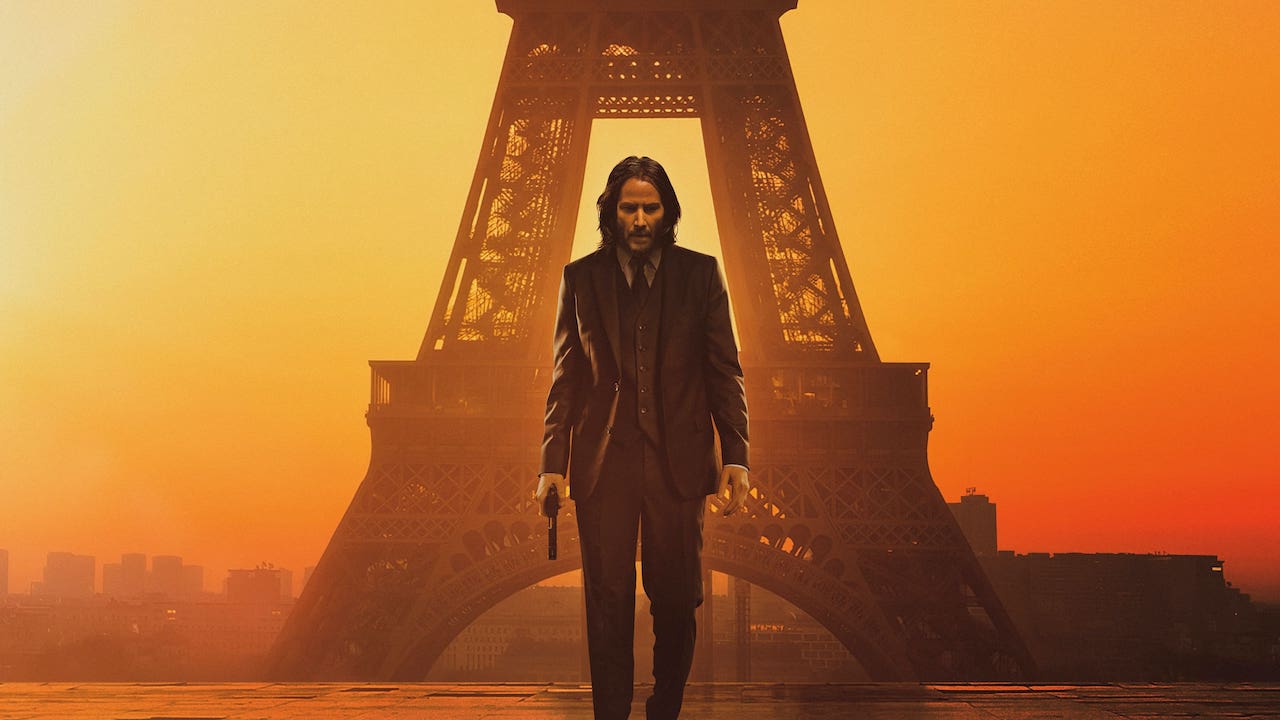 7. Filming locations include Paris, Berlin, Osaka, and good ol' NYC
As this series gets bigger, it also gets Bond-er, with John heading to increasingly exotic locations in search of his freedom. This time around, a Paris setpiece will literally pivot around the Arc de Triomphe, with Reeves learning how to reverse-180 a muscle car and drift while reloading a prop shotgun for the film's most challenging stunt.
8. Director Chad Stahelski is using epic tales and classic cinema as inspiration
The John Wick series has always had a whiff of mythology, what with character names like Charon and John's near-Homeric odyssey to battle legions of strangers to reclaim the home life he's lost. Empire learned from Stahelski that his influences for Chapter 4 included spaghetti westerns ("The Good, The Bad and the Ugly") and reverent references to blind Japanese swordsman fable Zatoichi, likely compartmentalised into Yen's character. If you took those elements "and threw in a Greek myth", Stahelski says, "you'd probably get something close to this".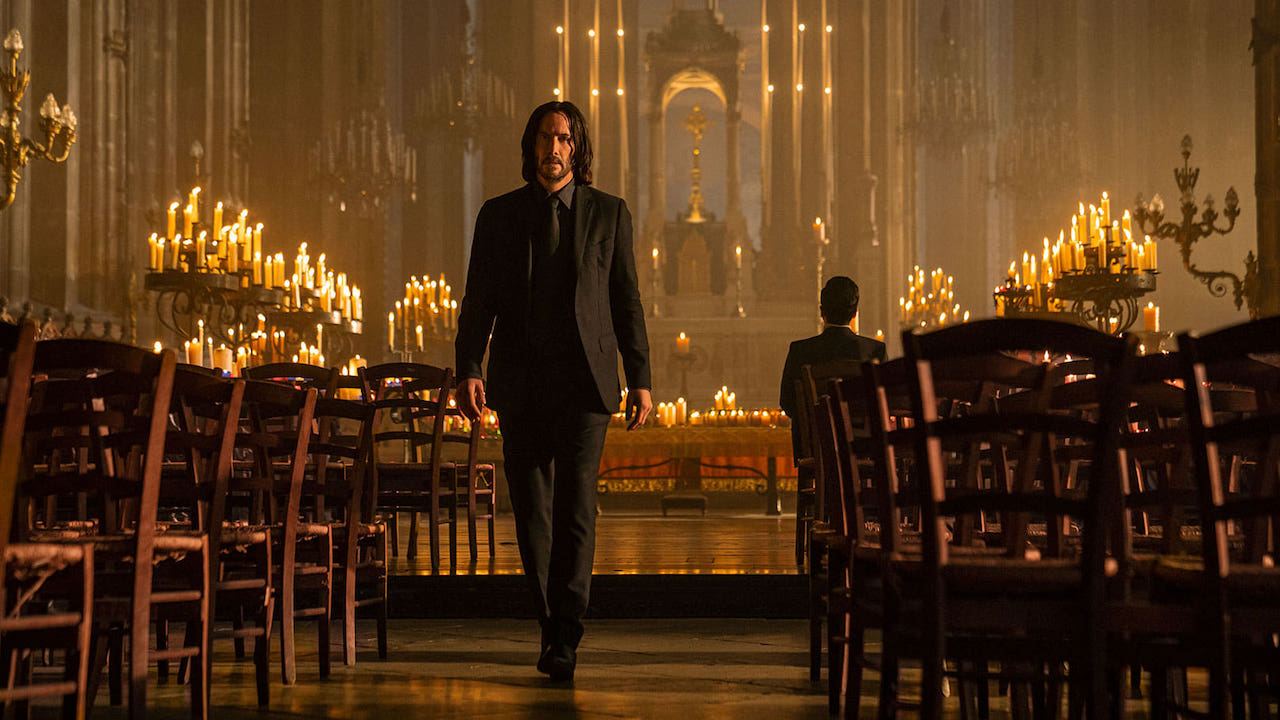 9. Prepare your bladder: it's the longest John Wick film yet
John Wick was one hour and 40 minutes long: the second and third films pushed just over 2 hours. At 39 minutes longer than Chapter 3, John Wick: Chapter 4 rounds out at a patience-testing two hours and 49 minutes, the longest runtime of any of the instalments thus far. Hopefully the dialogue and bullets will fly by at such a pace we barely notice the time ticking.
John Wick 4 runtime is 3 hours pic.twitter.com/uHa80S4QTh

— Ahmed/The Ears/IG: BigBizTheGod 🇸🇴 (@big_business_) February 15, 2023
10. Don't expect a happy ending
When your action franchise starts off with a cute wee pup getting merked, it's hard to wrap things up on a sunshine-and-rainbows note. Stahelski pretty much confirmed this for the upcoming film in an interview with IndieWire, saying, "John may survive all this s**t, but at the end of it, there's no happy ending."
He continued to accentuate his bleak promise with plenty of F-bombs: "Do you think he's going to ride off into the f**king sunset? He's killed 300 f**king people and…everything's okay? He's just going to fall in love with a love interest? He's f**ked for the rest of his life. It's just a matter of time."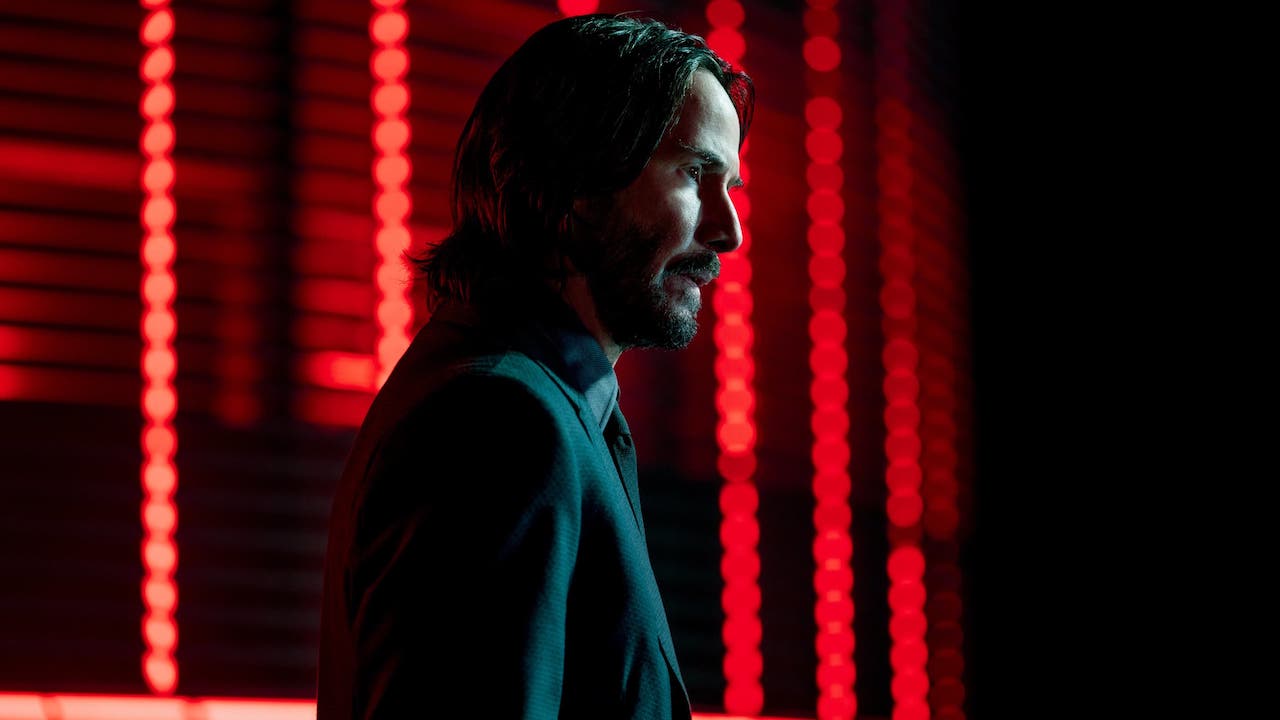 11. John Wick: Chapter 5 is already on its way…
If it weren't for the production delays we whinged about above, the fifth chapter in the John Wick franchise would've been shot back-to-back with this upcoming one. Even though we'll certainly have to wait for it now, the fifth film is still considered greenlit, with Lionsgate CEO John Feltheimer confirming that both scripts were locked and loaded despite ultimately being shot separately.
Don't forget about that long-delayed TV spin-off The Continental, either: starring Colin Woodell as a young Winston in the assassin hotel's 1970s salad days, we haven't heard much about this project since it was in production in November 2021. The release of a new Wick film could be the right time to drop a trailer, or a release date at the very least.
12. …and Ana de Armas' assassin spin-off Ballerina is coming soon too
Adopted into the John Wick franchise from an unrelated script by Parabellum scribe Shay Hatten, Ballerina will star Ana de Armas as Rooney, a vengeful assassin-en-pointe. We first caught a glimpse of this dynamic gal in the last film, then played by Unity Phelan in the short appearance below, but she's coming into her own in an upcoming film which will feature a sneaky cameo from John himself.
Anjelica Huston's domineering Director will be back, too, and Oscar nominee de Armas personally selected Promising Young Woman filmmaker Emerald Fennell to help out with the script.
We have one simple request: a dream ballet sequence, with Reeves and de Armas doing some cool lifts and leaps on a big pastel soundstage and gunning some bad people down mid-piroutte. Make it happen, Wick team. Please.