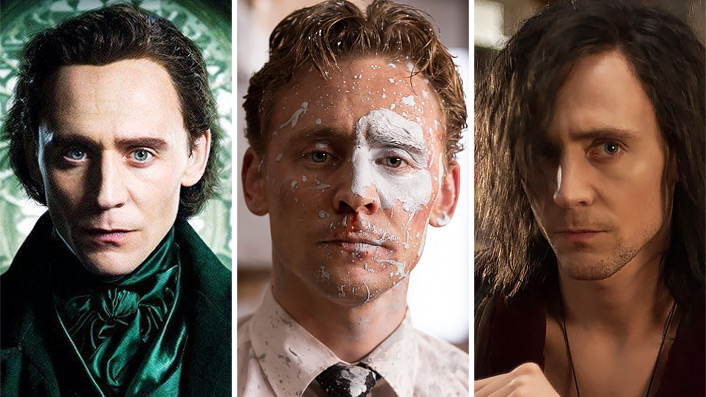 Tom Hiddleston's 8 best roles that aren't Loki

---
Lending his roguish grin to Loki, the god of mischief suits Tom Hiddleston—whether he's facing off against Chris Hemsworth or wreaking havoc on the franchise's other superheroes.
But the MCU character isn't the only notable role to Hiddleston's name; his resume isn't short on highlights. With Loki now screening on Disney+, here are eight other performances that Hiddleston fans should seek out ASAP.
With 2007's Unrelated, two notable British talents made their big-screen debuts: Hiddleston and writer/director Joanna Hogg. In the first of their three collaborations to-date, the latter cast the former as the curl-sporting younger man who proves far too alluring for fortysomething Anna (Kathryn Worth). She's on a Tuscan holiday to catch up with an old pal, he's the son of her friend's cousin, and—in Hogg's hands—their dynamic doesn't follow the usual path. The first of Hiddleston's great supporting roles, it offers an early glimpse of just how much impact he can have even when he isn't the main focus.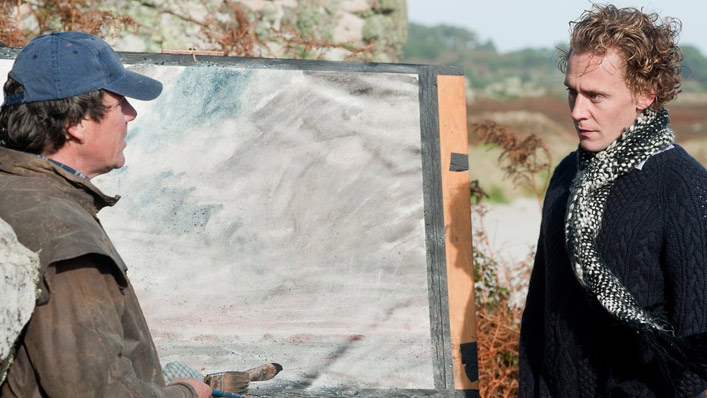 Three years after Unrelated, Hogg and Hiddleston reteamed on Archipelago. This time, he's firmly the star of the show. He not only shines but flourishes whenever Hogg turns her lens his way, and he gets ample opportunity to do so here. Hogg's penchant for peering on patiently—for letting the drama burst in front of the camera, rather than following it—continually wrings astonishing performances out of her cast, and Hiddleston is no different. He plays Edward, who embarks on a two-week vacation with his mother (Kate Fahy) and sister (Lydia Leonard) while caught in the throes of a quarter-life crisis.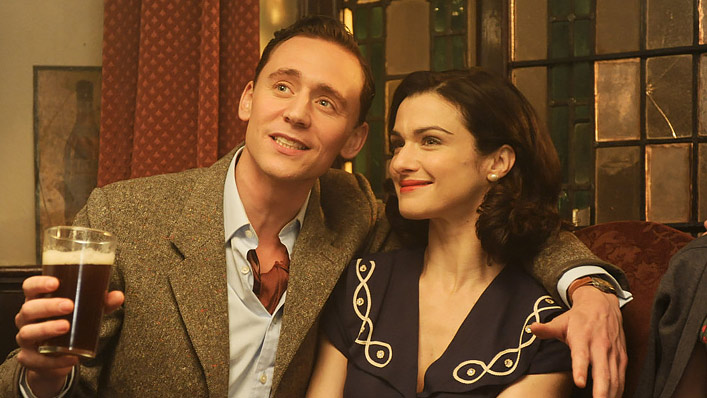 Hiddleston graced the big screen four times in 2011, including in Thor. But his best performance that year came in Terence Davies' hauntingly passionate The Deep Blue Sea, in which he stars opposite an equally exceptional Rachel Weisz (turning in some of the finest work of her career, in fact). In this adaptation of the 1952 play of the same name, he's the Freddie Page to her Hester Collyer. Their affair has thrown her life into chaos, but she's unable to see a future either with or without him. Nothing about The Deep Blue Sea is easily forgotten, but Hiddleston couldn't be more crucial to selling Hester's anguish.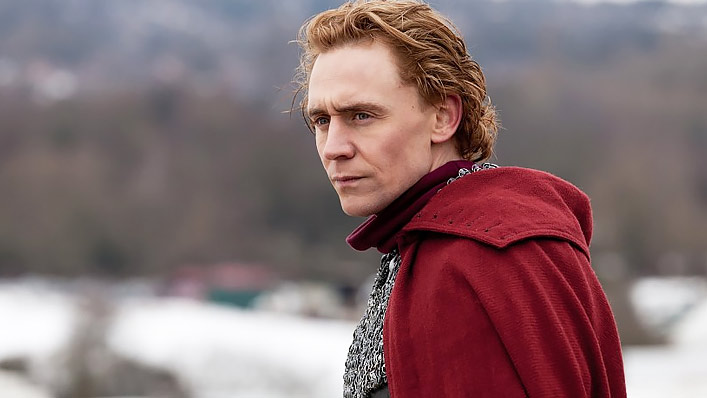 Given his stage experience, The Hollow Crown was always going to bring out Hiddleston's best. Across seven movie-length instalments, the Shakespearean adaptation brings eight of the Bard's regal-centric works to the small screen, with Hiddleston playing Henry V in three of its first four chapters. He's in formidable company, with Ben Whishaw and Simon Russell Beale winning BAFTAs for their efforts, and Jeremy Irons earning a Screen Actors Guild nomination. Unsurprisingly, Hiddleston is just as stellar as his applauded costars, with his ability to ooze both charm and melancholy put to first-rate use.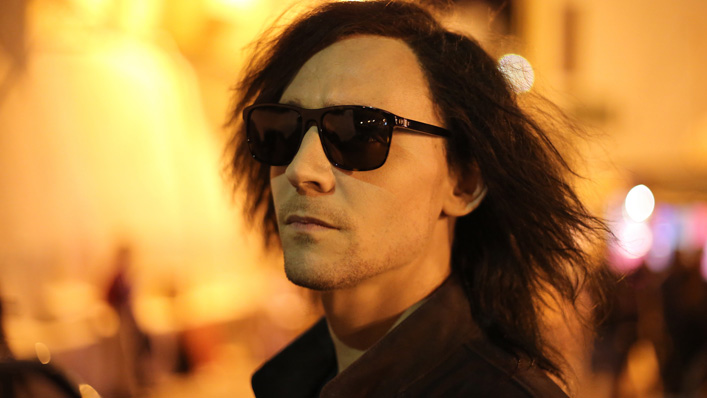 If Jim Jarmusch had asked the internet to cast Only Lovers Left Alive, the ethereal vampire romance probably would've ended up with the same leads. Hiddleston actually replaced Michael Fassbender as Adam, one half of an undead couple opposite Tilda Swinton's Eve; however it's hard to imagine anyone else in the part. There's a slinkiness to his performance, and to the movie itself. As lyrical and entrancing as Jarmusch's very best, this alluring delight sinks its teeth into an overpopulated genre, but doesn't dream of serving up the same old meal.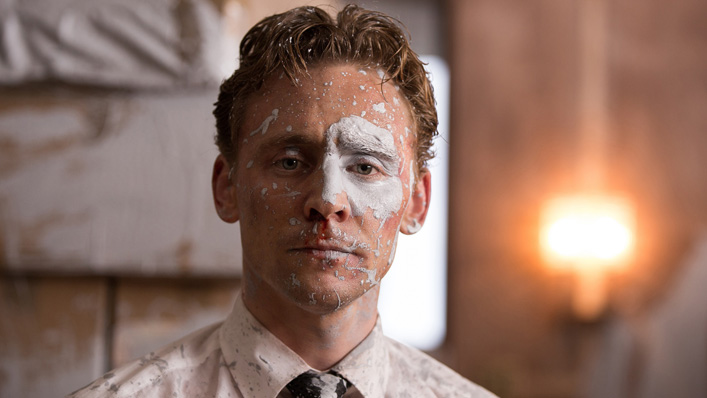 When he decided to bring JG Ballard's dystopian novel to the screen, perhaps Ben Wheatley asked himself a question: if anyone could usher viewers through society's ills in an apartment block-shaped microcosm, who should it be? Picking Hiddleston was a savvy move, with High-Rise indulging both the suaveness that's proven so useful throughout his career and the manic energy often lingering underneath. The latter is hardly unexpected in a movie where luxury begets insularity and then anarchy, with Hiddleston making a worthy guide. He also helps the film perfect its bleak yet biting tone.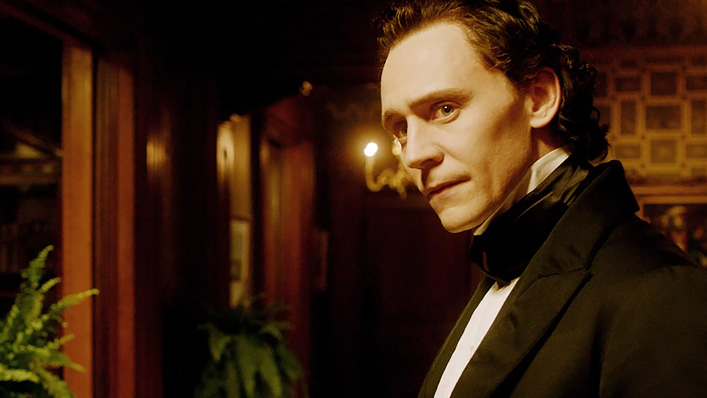 Like Jim Jarmusch and Ben Wheatley before him, Guillermo del Toro casts Hiddleston perfectly in Crimson Peak. An under-sung gem on both del Toro and Hiddleston's resume, the gothic romance is as emotionally seductive as it is visually sumptuous. And, just as British baronet Sir Thomas Sharpe (Hiddleston) does to Edith Cushing (Mia Wasikowska), it sweeps viewers off their feet. Edith gets more than she bargained for when she follows her new love home to the titular mansion, including atmospheric nightmares. As for audiences, they get an affectionately made, evocative and exceptionally acted haunted house film.
The last time that Hiddleston graced the small screen before Loki, one of the best TV miniseries of the past decade was the end result. So was one of the best John le Carré adaptations, with the six-part effort turning a tale of international espionage intrigue—one of the author's hallmarks—into a stunning piece of television. As Jonathan Pine, an ex-solider turned titular Cairo worker turned unexpected spy, Hiddleston leans heavily on his everyman charisma, but this series is a team affair. Indeed, director Susanne Bier and fellow actors Hugh Laurie, Olivia Colman, Elizabeth Debicki and Tom Hollander all put every foot right.