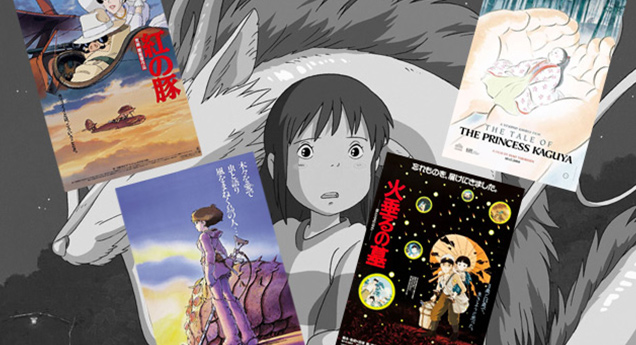 Madman Entertainment is bringing a cinematic festival of pure splendour to our great nation – the Celebrate Studio Ghibli festival. From August 24 to September 20, all 22 Studio Ghibli films will show on the big screen.
(Visit the official website for more details.)
There are so many great films to choose from that you might never get to see in cinemas again. So instead of seeing Spirited Away for the 23rd time (or My Neighbour Totoro and Howl's Moving Castle for that matter), consider catching one of these other Studio Ghibli greats.
---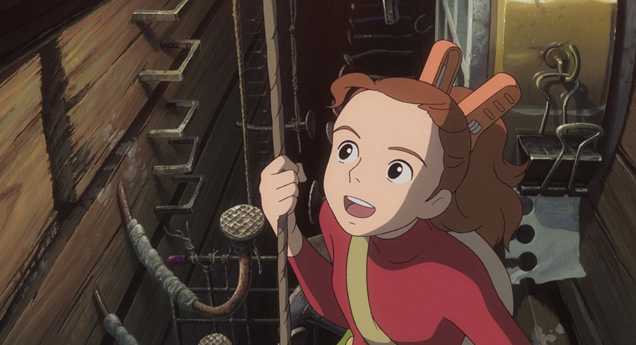 It's a daunting task following the footsteps of directors Hayao Miyazaki and Isao Takahata, but in his feature debut, Hiromasa Yonebayashi made a gentle whisper roar with this soft-n-sweet adaptation of Mary Norton's The Borrowers.
The world of micro-sized people is gorgeously realised with the whole film practically set in a house, but it's the purity of the friendship between tiny Arrietty and a boy with an illness that gives the film its staying power.
Plus, it's not Spirited Away.
---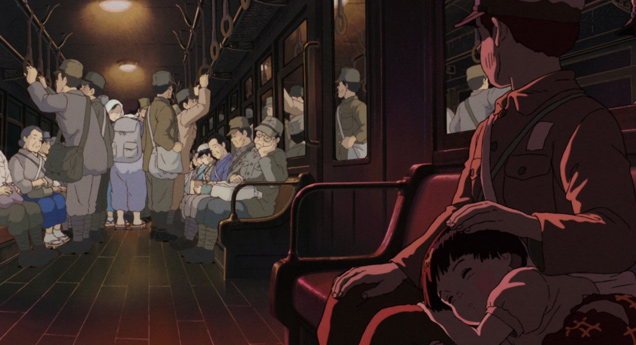 Takahata's war drama is unlike any other film on this list. It's raw, depressing, devastating, and every-so-slightly charming in the way it dedicates a whole movie to the children of Japan who became drifters in the fog of World War II.
You may wonder why they didn't tell this story in live action. My guess is that it's almost impossible to get the same performances from real children. Avoid if you need a moral pick-me-up, but if you want a brilliantly piercing film, this is massively recommended.
Plus, it's not Spirited Away.
---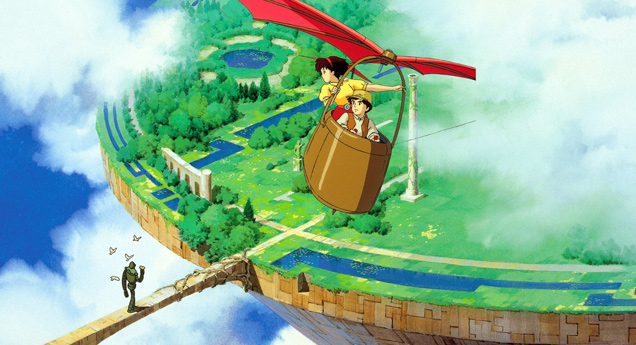 From The Dark Crystal to The Princess Bride, the '80s gave us some iconic fantasy adventure films. This is one of Studio Ghibli's entries into that era, and while Castle in the Sky may not go in depth with its characters, its sense of adventure and scale perfectly captures the studio's imagination.
It's a world that hits a grey zone between 'magical fantasy' and 'science fiction', the place where sky vehicles can look like flies and robots have an otherworldly design to them. If you're someone who appreciates distinctive art direction, Castle in the Sky holds up beautifully.
Plus, it's not Spirited Away.
---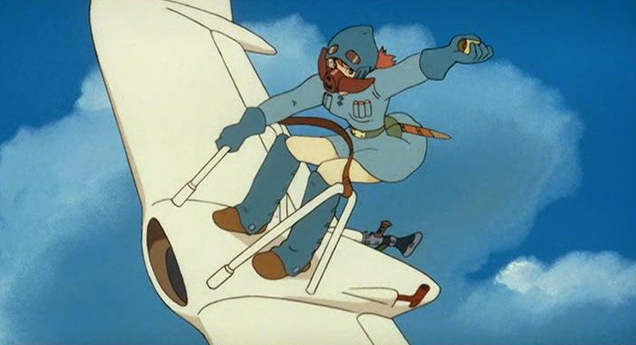 If you prefer your adventure films a little darker and character rich, this is the better choice. Released a few years before Castle in the Sky, Nausicaä is set in a toxic post-apocalyptic world where two nations risk destroying each other and their already-fairly-munted planet. (Miyazaki the soothsayer, eh?)
That's a lot to put on a young person's shoulders, but Princess Nausicaä pushes through her self-doubt and the shadow of the colossal stakes to become the wind-cruising badass her people need her to be. The action scenes feel gargantuan, as does her heroism, making Valley of the Wind a certified Ghibli classic.
Plus, it's not Spirited Away.
---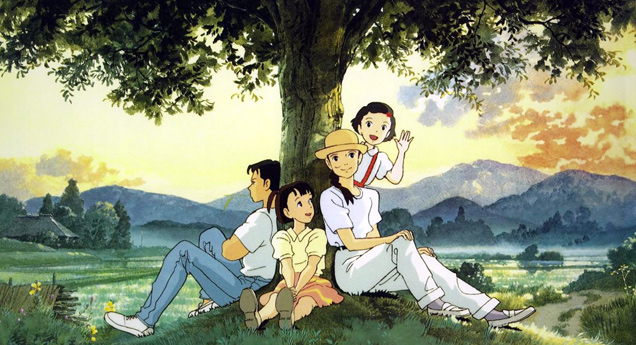 Like Takahata's Grave of the Fireflies, this coming-of-age drama will take some people by surprise. There are no princesses, no flying castles, and definitely no cat bus. What you get is a soothing story of a city woman spending a few days off in the countryside reminiscing about her childhood.
As the film moves back and forth between these two times, the more her seemingly average life is revealed as a product of everything she's gained and lost. Even the bitter disappointment of tasting lame pineapple as a child is delivered with relatable authenticity. This film treasures the small things that make us who we are, and that's why the film itself is a treasure.
Plus, it's not Spirited Away.
---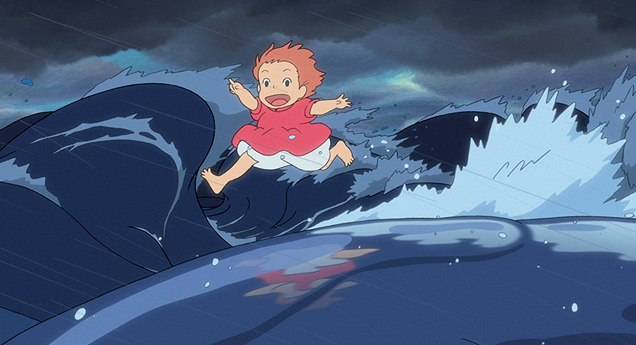 It's catchy to call Ponyo "Miyazaki's The Little Mermaid" but it's almost an entirely different film. For one, the fish princess actually does look like a fish before taking human form. She's also a kid, carrying with her a joyful innocence towards land creatures that is incredibly infectious.
One sequence sees her happily running across storm-shaken waves like some Ninja Warrior Jesus. From a visual standpoint alone, it's a jaw-tremblingly gorgeous piece of animation. But that won't be the only time this utterly lovely film will affect your face.
Plus, it's not Spirited Away.
---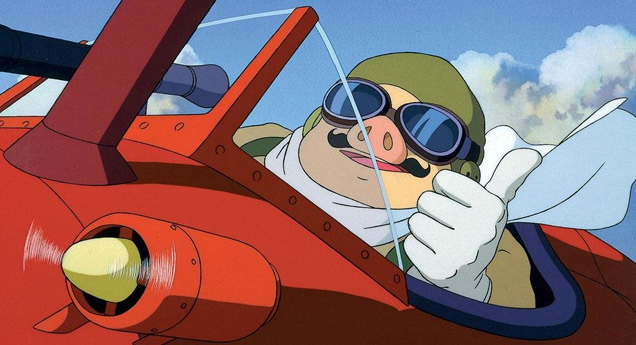 If Miyazaki's The Wind Rises was tamer than you expected, you'll want to devour his 1992 Porco Rosso. Yes, the pilot's an actual pig, but why he's cursed that way isn't made clear – and that's what's quite cool about it. Clearly, he did something to deserve it, but instead of focusing on a cure, his search is for self-improvement.
For a film set in between two different World Wars, it's quite light-hearted and fun while remaining action-packed with slick dogfighting sequences. Armed with a good sense of humour, Porco Rosso joins the rank of Babe as one of the most entertaining movies lead by a charming pig.
Plus, it's not Spirited Away.
---
I don't think there's a more violent Studio Ghibli film than Princess Mononoke. If that sentence has you wide-eyed with fevering interest, grab a ticket to this immediately.
This badass adventure set in a world of demons and wolf-gods was intended to be Miyazaki's final film as a director. (He would then go on to direct another four features.) It's an epic so grand, they got Neil Gaiman to adapt the English dubbed version of the film. That's how good this film is.
Plus, it's not Spirited Away.
---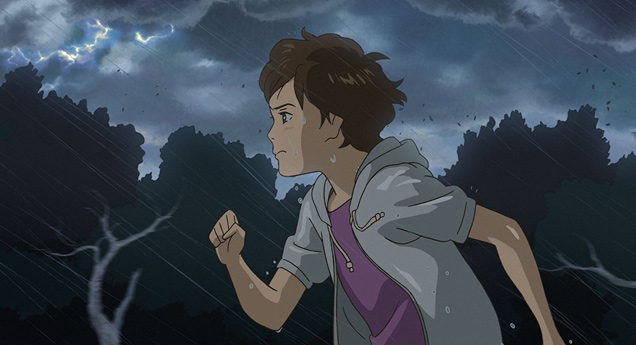 Yonebayashi's second film as a director would make a good double feature pairing with Takahata's Only Yesterday. Both films beat with a humble heart, meld two different eras together, and focus on the pressures of growing into adulthood.
However, When Marnie Was There branches off into slightly sombre territories. Where Only Yesterday fixates on reconnecting with your former self, Marnie explores the faint connections to family members – connections that are stronger than we might realise. It's a situation expertly crafted to submerge you in her situation starting from the feet up.
Plus, it's not Spirited Away.
---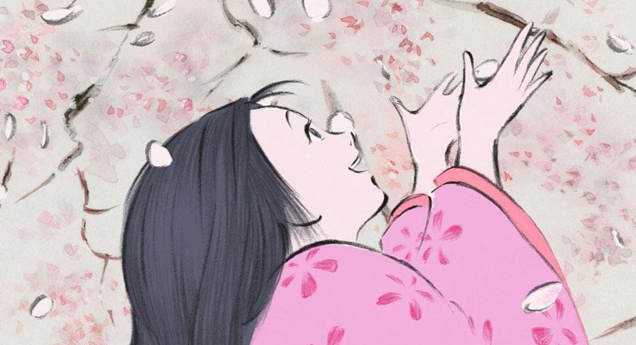 Takahata's final film (unlike Miyazaki, I think he means it) takes a Japanese folklore and renders it in a glorious moving array of ink lines and brush strokes. It follows a magical tiny girl discovered in a bamboo by a common farmer. She grows up faster than regular humans do and her beauty gains the attention of royalty, who basically want her for their trophy cabinet.
Even when you have superhuman powers, men will still want to control and monitor your woman-ness. Kaguya is about breaking those restraints, understanding your growth, and the value of being allowed to simply be. It's a wealthy tale that visually stands apart from other Ghibli films.
Plus, it's not Spirited Away.
---
Visit the Celebrate Studio Ghibli website for more information.