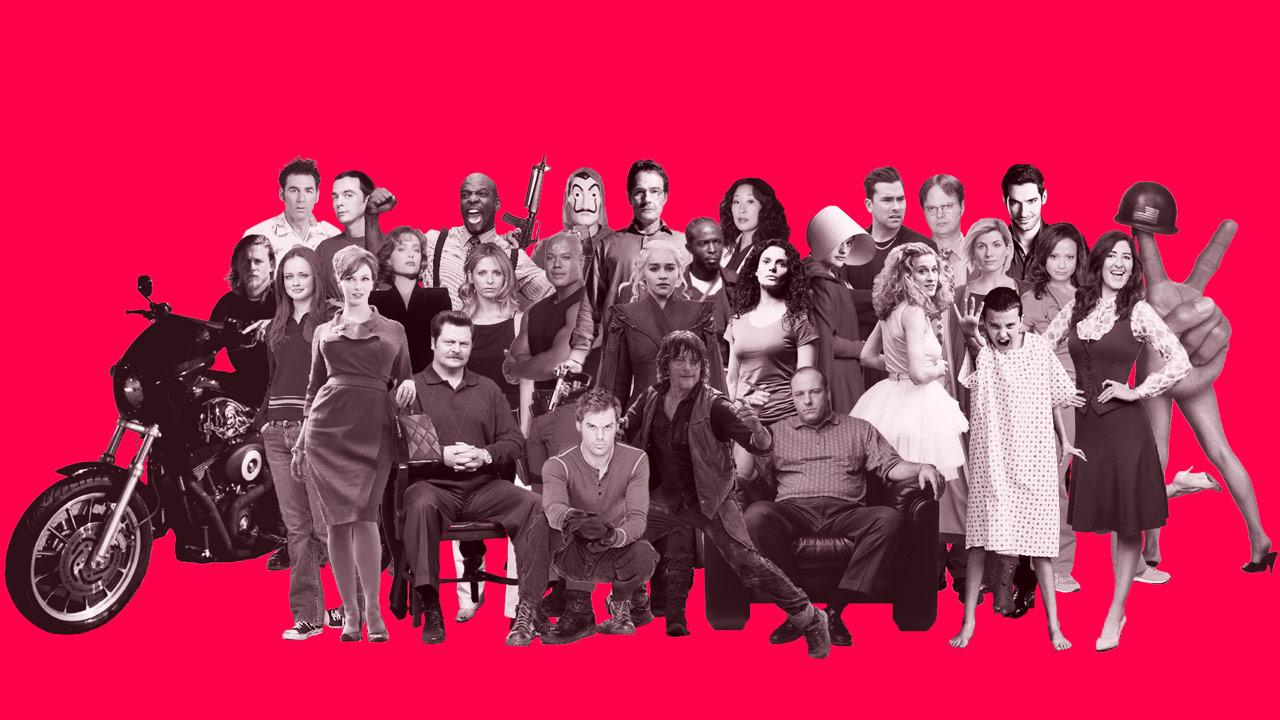 The 50 greatest TV shows of all time, according to the TV fans of Australia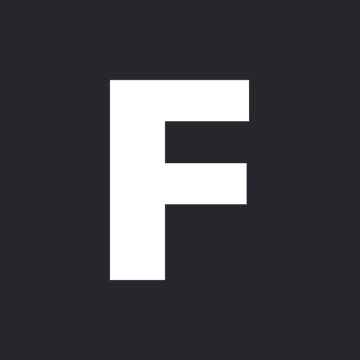 ---
At Flicks HQ, we speak on behalf of the human race when we say that, despite our differences, we share one thing in common: we've all sat on our butts in front of a screen for way too long during all the pandemic pandemonium.
In these unprecedented times (ugh), we had to ask the most important question ever pondered about the modern Australian experience: which are the greatest TV shows of all time, determined by TV-obsessed citizens down under?
Sign up for Flicks updates
The poll we launched to answer this ran throughout September, collecting a total of 10,270 votes from Australians living in all states and territories. As an extra incentive to vote, we gave away a bunch of prizes including a year's subscription to seven major streaming platforms (congrats to Duncan from Queensland!).
Now, without further delay, here are top 50 in descending order…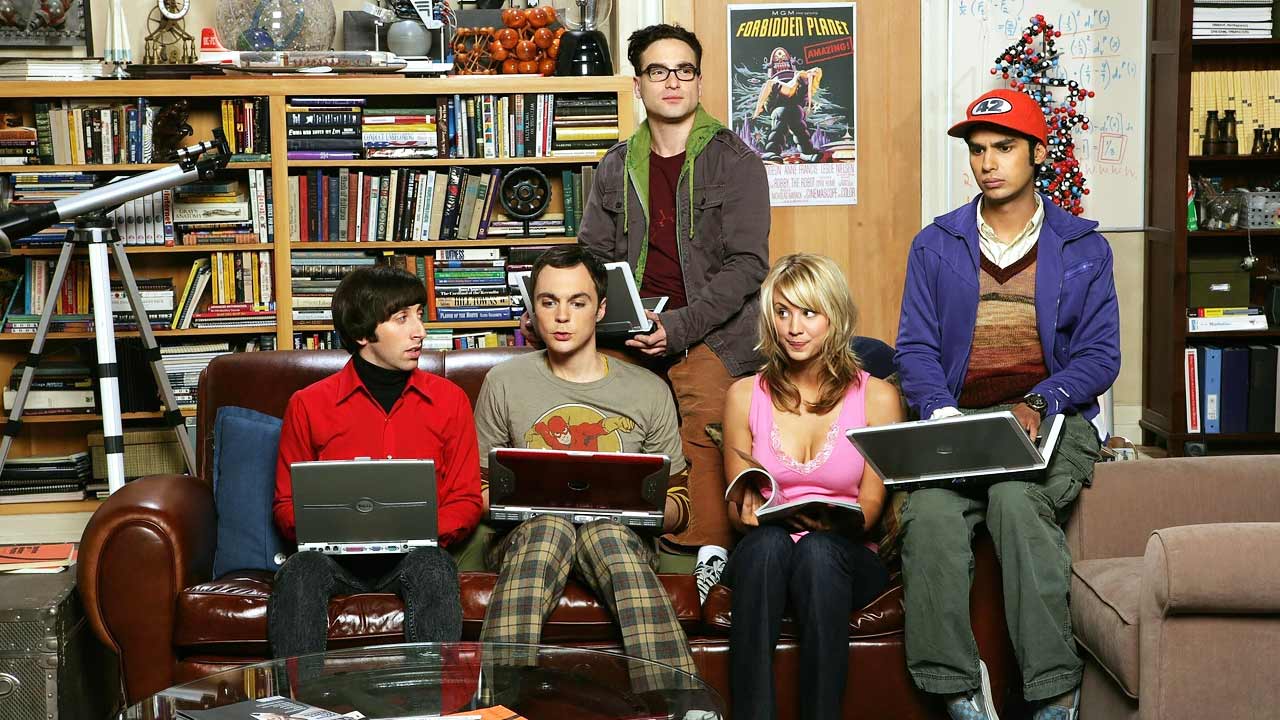 An old-school sitcom about socially-awkward physicist roommates, The Big Bang Theory has never been an especially 'cool' show to love. It features a traditional single-cam, laugh-tracked format, in an era where multi-cam and mockumentary series like The Office and Modern Family earned far more critical acclaim. So how did this "adorkably misogynistic" comedy bazinga its way into our top ten?
Simple: Aussie audiences think it's a damn funny show, coming back for almost 300 episodes of nerds vs. normies banter. We can perhaps thank the rise of franchise-centric pop culture to world-conquering ubiquity. By the time Marvel and Disney had consumed popular entertainment, each of TBBT's lead cast members was getting paid a hefty million dollars per episode. Looks like the geek did inherit the earth. – ELIZA JANSSEN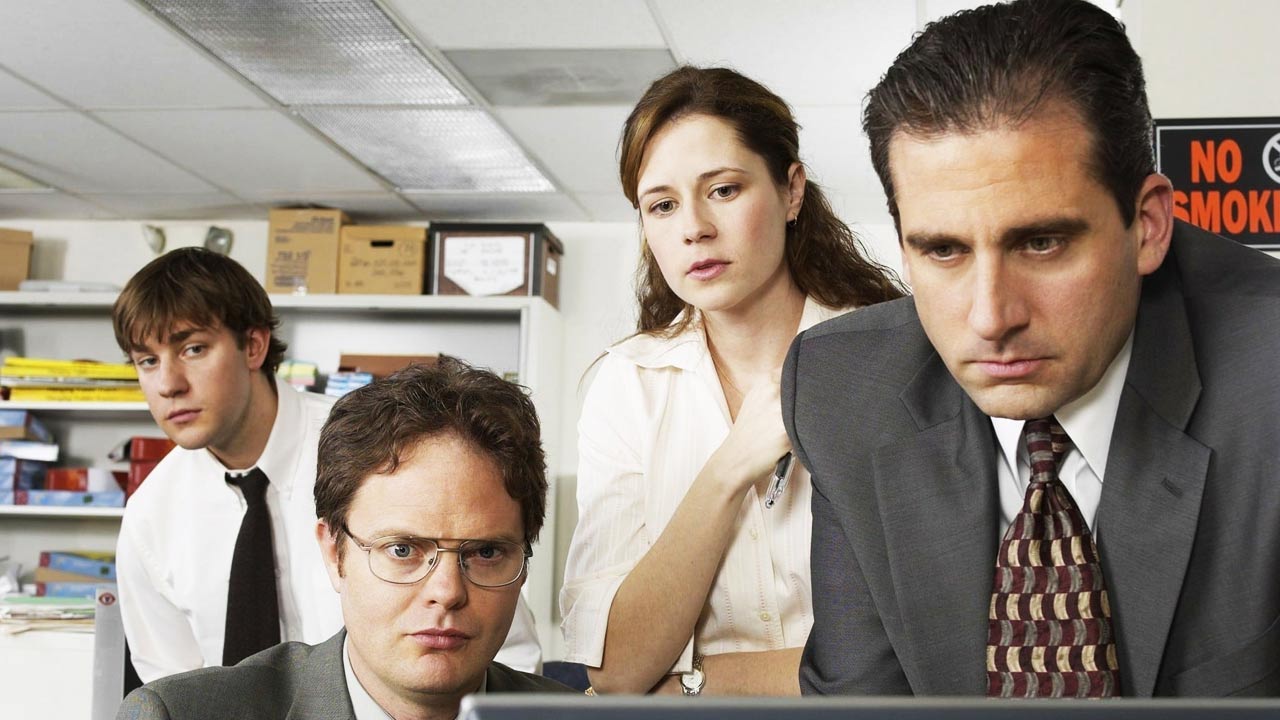 The daily grind of going into an office, sitting at a desk, and putting up with people we would never spend time with if we were given the choice has destroyed many souls—but hot damn, it's fertile ground for comedy. Who hasn't worked with a nincompoop loudmouth boss, like David Brent or Michael Scott? And who isn't annoyed on a daily basis by an incorrigible beet farmer? Alright maybe that last one is not all that relatable.
In both versions of The Office the jokes flow thick and fast, packed full of situation-based absurdities. In Flicks' poll many readers did not reveal which version they were voting for, so we have done the only fair thing and lumped the two shows together, uniting the British and the Americans at last in everlasting matrimony. Got a problem with that? Take it to HR. – LUKE BUCKMASTER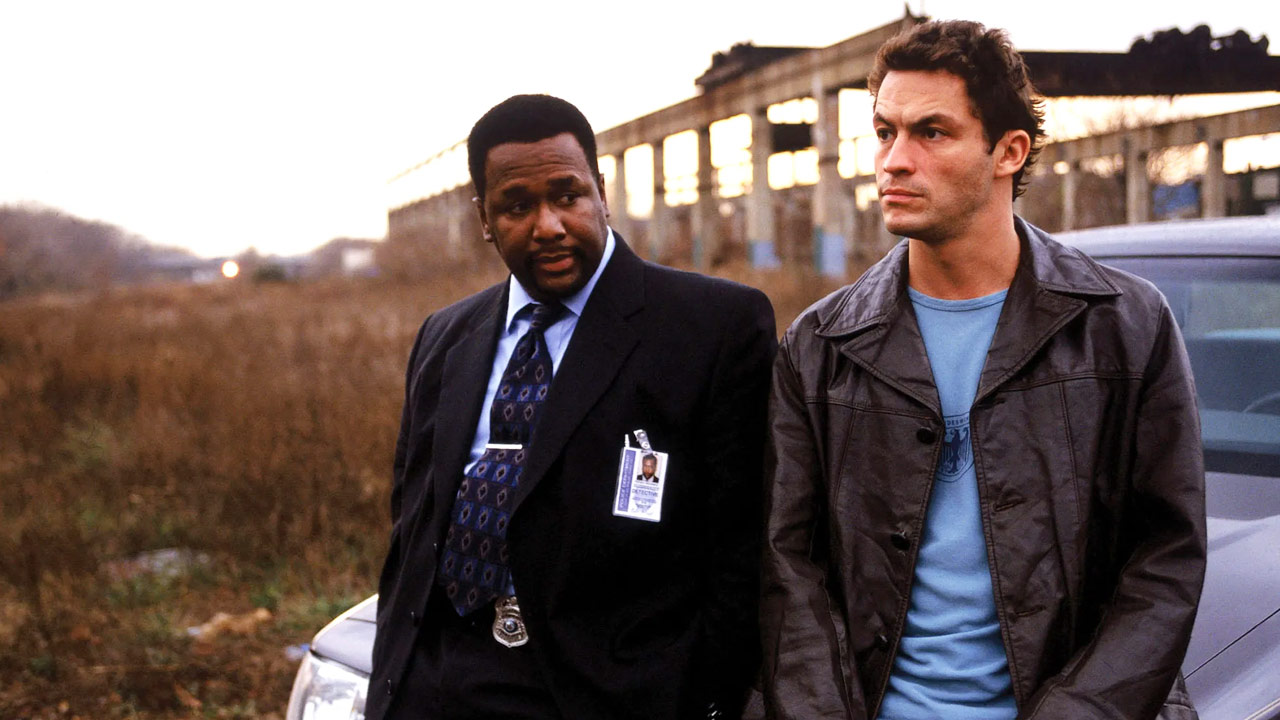 Films and TV shows don't have to be realistic to be good; in fact many terribly boring productions insist on being 'realistic'. Some, however, like The Wire (created by former police reporter David Simon) use realism to entrench viewers within a dramatic world, the slowly turn the screws and up the stakes until POW!—our breath is taken away and our nerves shattered.
The Wire credited its audience with patience and intelligence, unfolding single plotlines across entire seasons, with viewers who didn't mind waiting a while for payoffs rewarded in spades. The show gave several fine actors their big breaks including Michael K Williams, Michael B Jordan and Idris Elba. – LUKE BUCKMASTER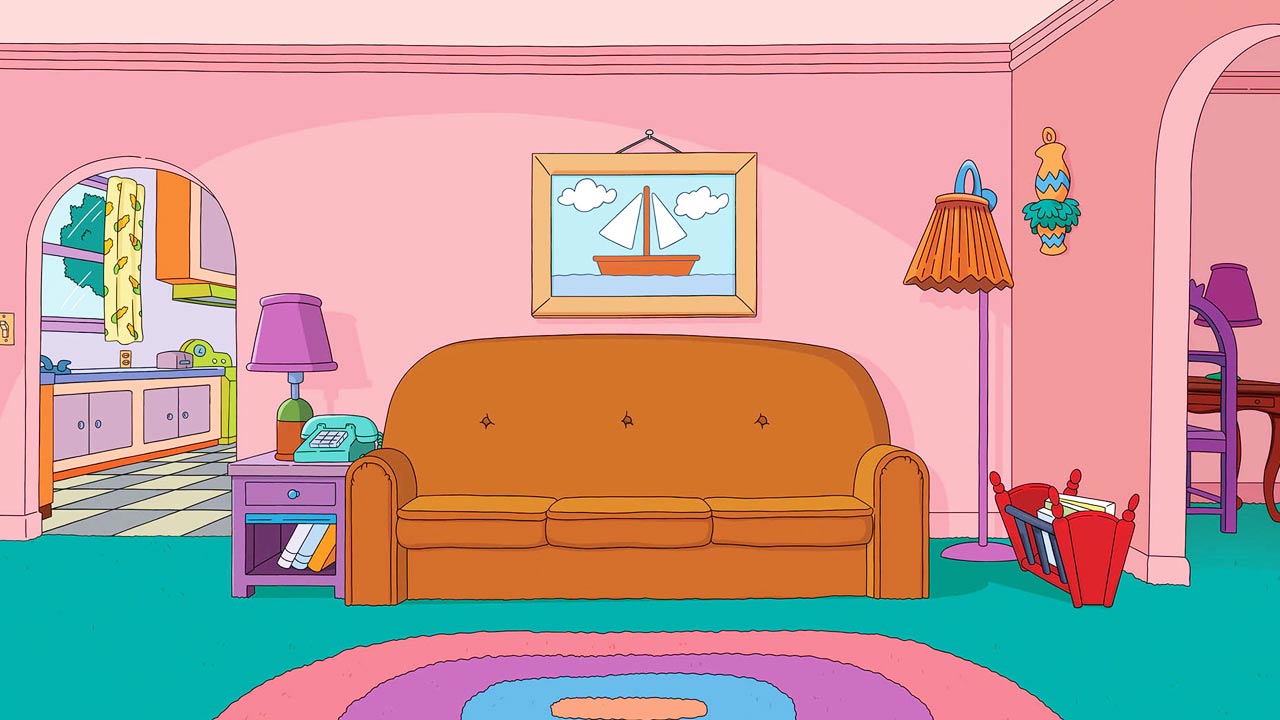 Here's a show worth rushing home from school/supermarket/the plant for, no matter what hilarious couch gags get in your way. The Simpsons isn't just brilliant TV: it's the most brilliant TV series about TV, subverting the family sitcom genre and ruthlessly satirising it in fluid, vibrant hand-drawn animation.
That was the anarchic premise of the series' first seasons, at least. Since then, our list's highest-ranking animated show has gone on to bigger if not better things, holding a yellow mirror to the last 30 years of pop culture. Who knows: Springfield might live on forever, a circular donut of comedy legend with no end (mmm…donut…). – ELIZA JANSSEN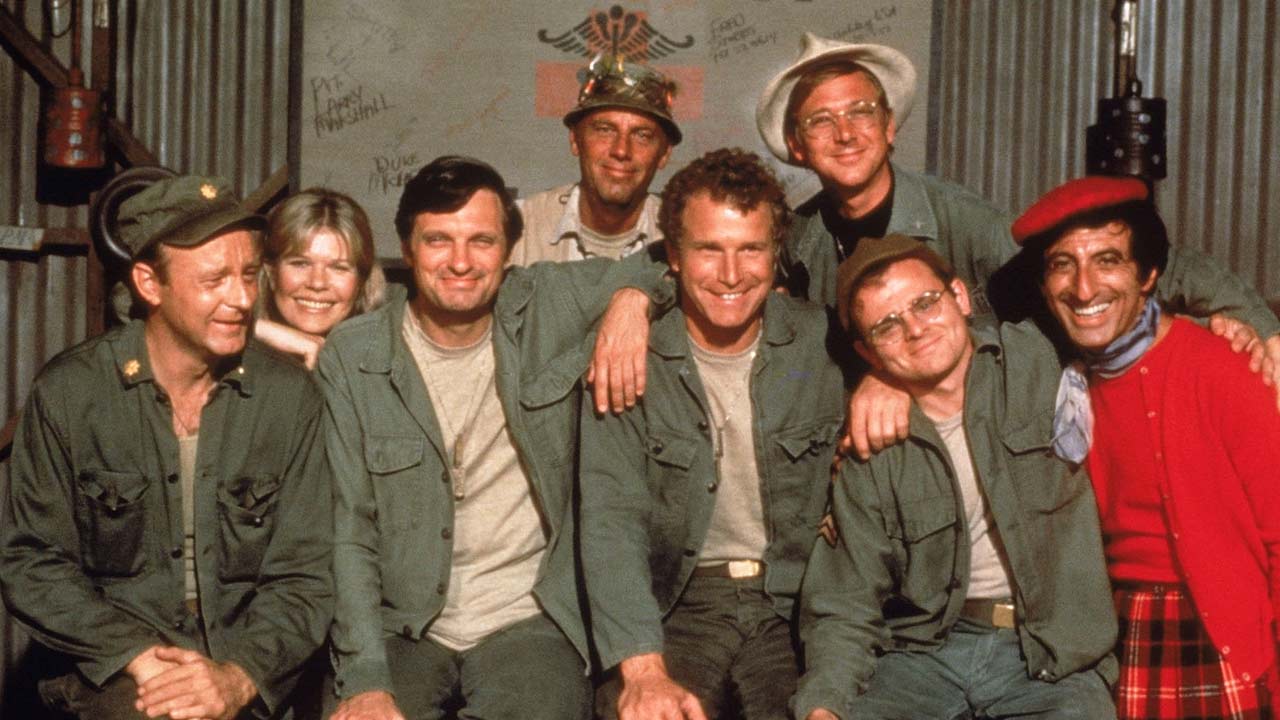 Many of us recall coming home from school or work, turning on the teev, and M*A*S*H was just there, filling the screen while we waited for the show we actually wanted to watch. Those who gave this classic long-running series proper attention discovered a lovely, tenderly made, bittersweet dramedy about decent people coming together—and sometimes tearing themselves apart—during terrible times.
Based in a Mobile Army Surgical Hospital (MASH) during the Korean War, the show's beloved characters include Hawkeye (Alan Alda), "Hot Lips" Houlihan (Loretta Swit), "Radar" O'Reilly (Gary Burghoff), Trapper John (Wayne Rogers) and the cross-dressing Klinger (Jamie Farr). To date M*A*S*H's tear-jerking conclusion remains one of the most-watched TV endings of all time; those who saw it will never forget the scene with the chicken. – LUKE BUCKMASTER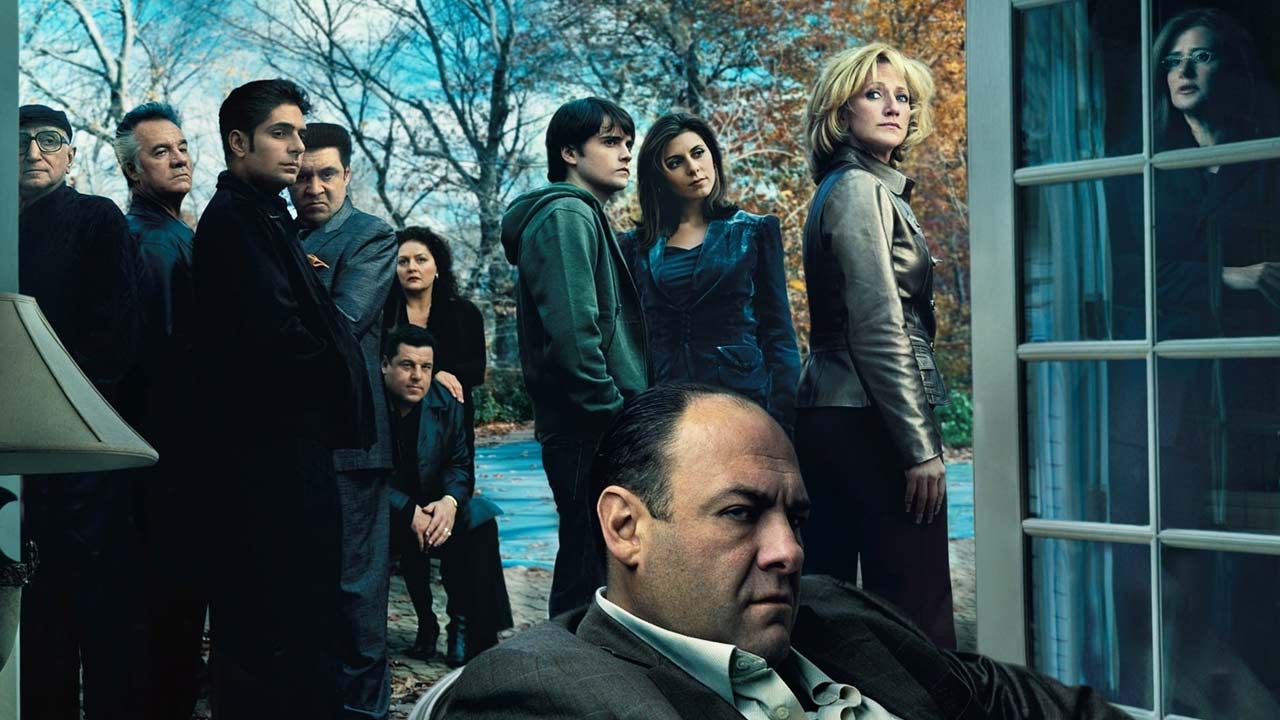 David Chase's HBO triumph picked up your archetypal gangster hero and trapped him in a captivating new environment: mundane New Jersey suburbia at the turn of the millennium. The Sopranos is a funny, violent, and nuanced opera of Italian-America—and its dark wisdom has only proven more perfect over time, as shows like Breaking Bad and Mad Men elaborate on its timeless themes of crime, family, and cultural memory.
In a uniformly terrific cast, James Gandolfini's self-loathing Tony Soprano still stands as one of TV's greatest characters. We see him in his finest and foulest moments, and still yearn to know more by the time that rug-pull of a finale cuts to black. – ELIZA JANSSEN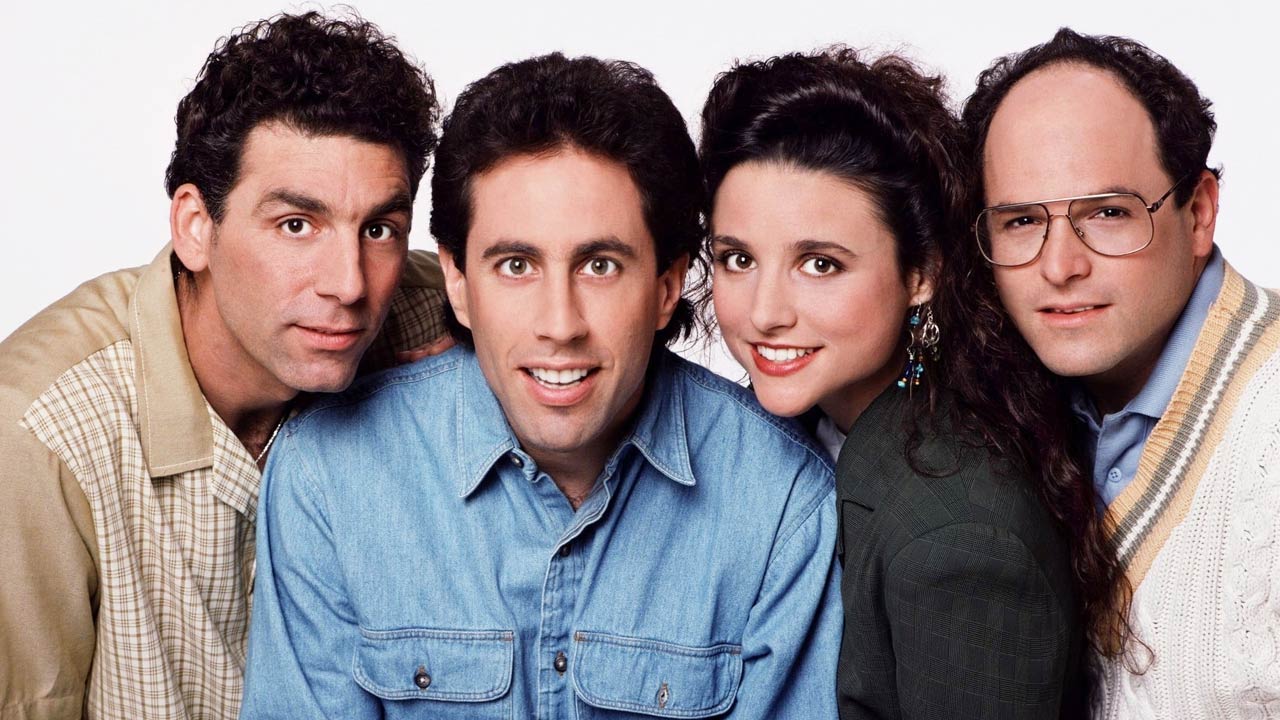 What can be said, that hasn't already, about the ultra iconic "show about nothing"? Probably nothing—a testament to how deeply entrenched Seinfeld is in the zeitgeist, with its low-key vibes, inimitable characters and many famous catch phrases, from "a yada yada" to "not that there's anything wrong with that" and "no soup for you!"
It's easy to forget two important things about this often ingeniously written show: firstly, that it was actually about many things, finding conflict and comedy everywhere. Secondly, that its four principal characters—even the charmingly absent-minded Kramer—are selfish arseholes, making Seinfeld's legendary final episode an epic example of just desserts. – LUKE BUCKMASTER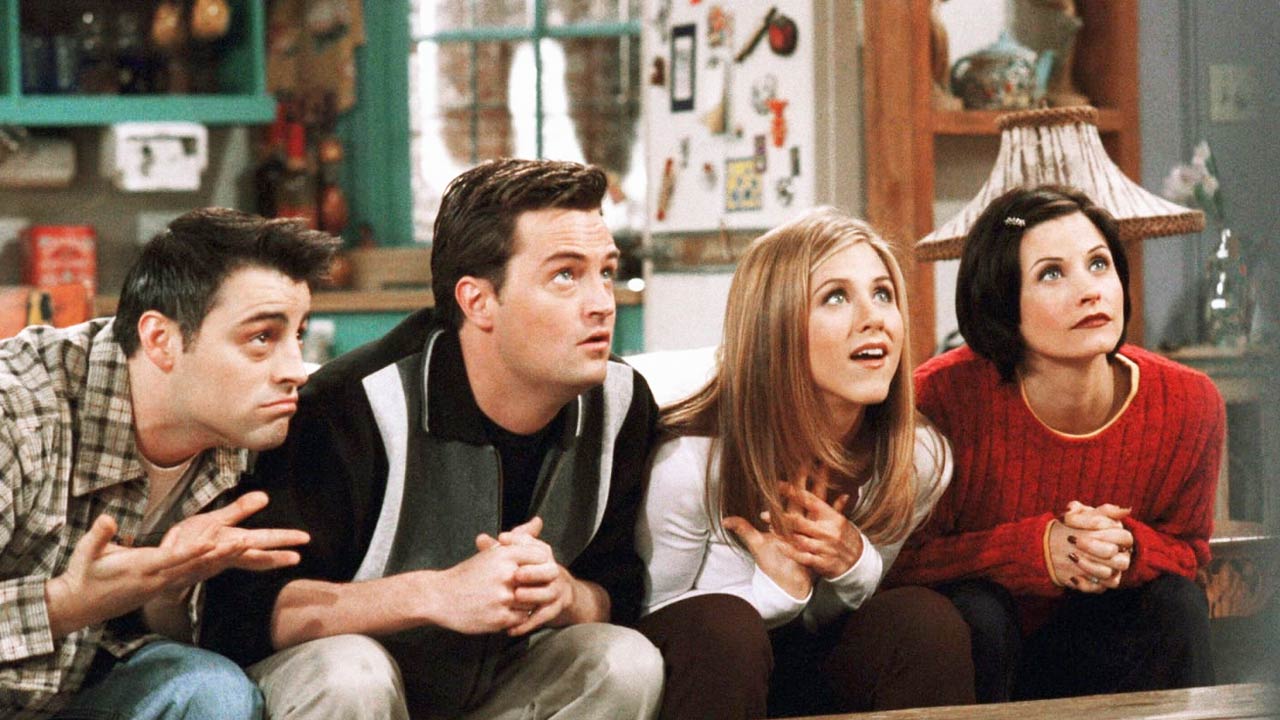 This beloved New York sitcom is not high-concept at all, focusing on the lives of six funny, attractive besties (and often, 'will-they-won't-they' lovers). Still, the cast's sheer chemistry and charisma has spawned generations of fans: from 90s audiences who begged Rachel to get off that plane in the finale, to Gen Z obsessives birthed by the show's endless syndication.
Friends' secret weapon lies in making even casual viewers feel included, part of the Manhattan found family: you don't need to have seen all 236 episodes to laugh at the heartfelt, character-specific jokes, you just instinctively know that the gag in question is "a classic Monica/Joey/Ross moment", etc. Could it be anymore of a phenomenon? – ELIZA JANSSEN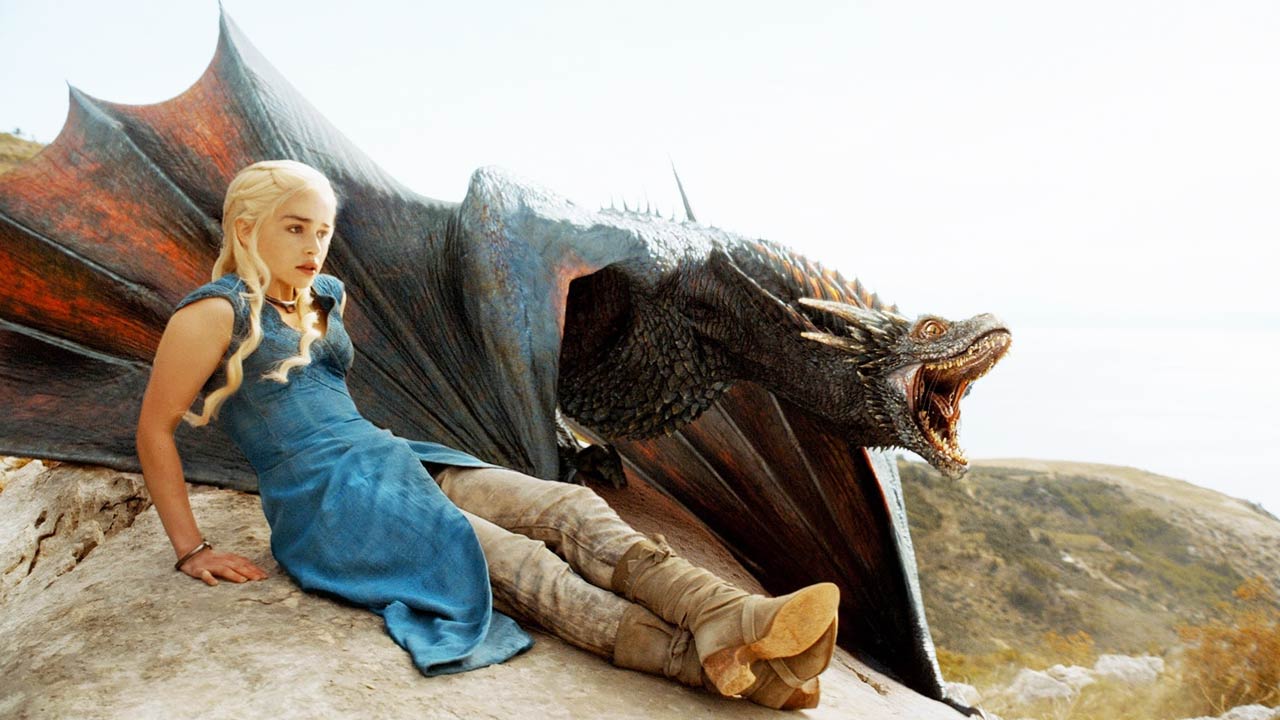 HBO's cinematic fantasy juggernaut didn't stick the landing, sure. But Game of Thrones still reigns as the Last Great Watercooler TV Show of our times, forcing office discussions to tentatively creep around minefields of spoilers. Since its epic winter came and went, the TV landscape's been totally decentralized—scattered across binge-friendly streaming services like those poor Stark orphans (sorry, sorry, spoilers).
The elaborate world-building and multiple character perspectives of George R.R. Martin's sprawling novels were faithfully drawn out over almost 80 hours of TV. It was truly thrilling to see all of Westeros' heroes, villains, and others gradually assembling for the ultimate showdown…just don't get bogged down in how it actually ended.– ELIZA JANSSEN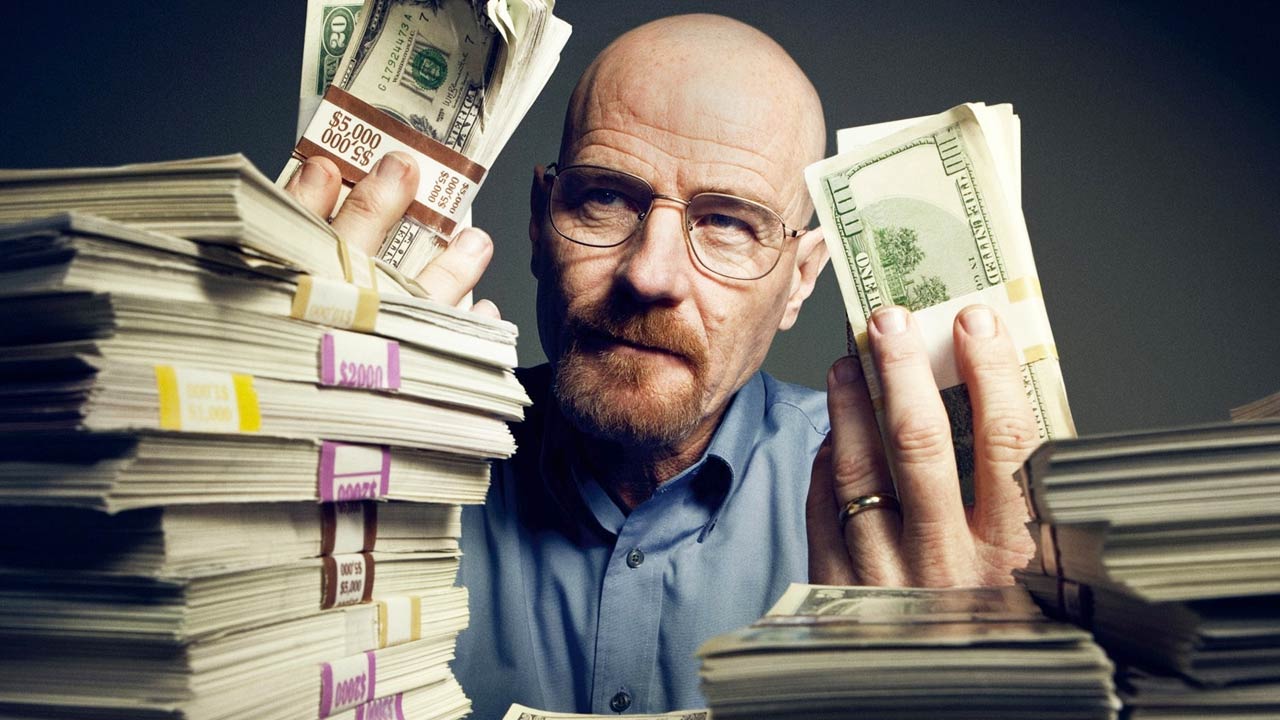 The sad premise of an unassuming high school chemistry teacher being diagnosed with terminal lung cancer, deeming himself unable to financially provide for his family without turning to a life of crime, could have been the catalyst for a piercing social commentary about America's train wreck of a health system. But that wasn't the story of Walter White—and it sure as hell wasn't the story of Heisenberg. When Bryan Cranston's iconic character teamed up with a former student (Aaron Paul) and donned his meth apron for the first time, he kicked off a twist-filled saga of epic badassery, full of grand cinematic imagery, dynamic side characters and unforgettable criminal encounters.
Once hooked, audiences returned to Breaking Bad like addicts craving the next hit; the show was Blue Sky in television form. The secret to its addictive qualities lie in the 'writers room' style favoured by creator Vince Gilligan. This collaborative approach to narrative is hooked on two questions: 1) what is a character thinking, and 2) what happens next? It was, is, shall remain one hell of a ride, chock-full of cliff hangers and gasp-inducing moments. – LUKE BUCKMASTER