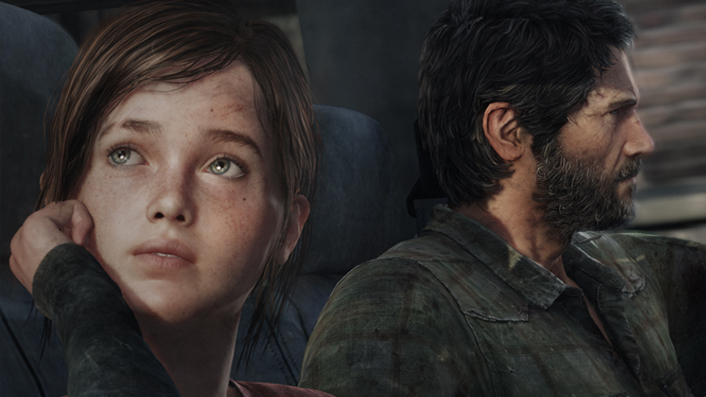 Start getting ridiculously excited about The Last of Us TV show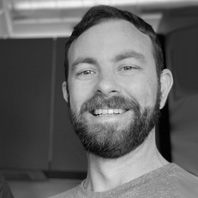 ---
HBO are mounting a big budget adaptation of the post-apocalyptic modern classic PlayStation game The Last of Us. Daniel Rutledge is getting ridiculously excited, and not without good reason.
Guys, it's OK to start getting excited about The Last of Us TV show.
Like, super excited.
I know we've been burned before many, many times. I know how cynical we all are, or at least should be. I know how shitty live action adaptations of games normally are. And believe me, I know how beloved the games by Naughty Dog are.
But everything is pointing towards the upcoming HBO series defying all odds and being pretty much the best thing ever.
See also:
* Movies now playing in cinemas
* All new streaming movies & series
That may sound over the top and like I'm just getting overhyped and am going to be bitterly disappointed, which could happen. Right now I'm high on this thing and the comedown could be fucking brutal, to be sure. But I'm about to outline why I've pushed cynicism to the side and am allowing myself to truly believe in the wildest possibilities for grandeur.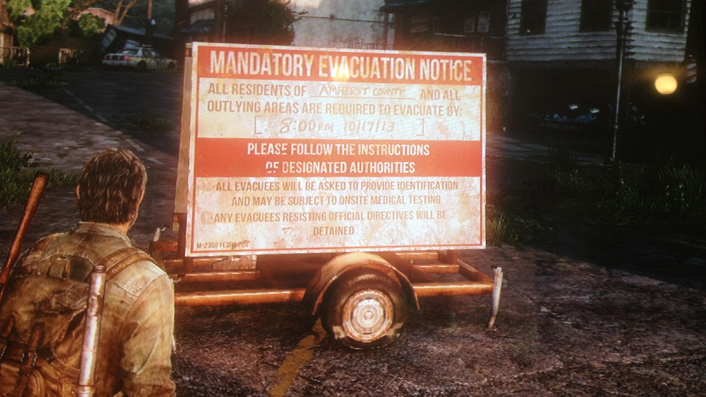 Firstly, a bit of background. The Last of Us games are PlayStation exclusives set in a post-apocalyptic United States after a mutant Cordyceps fungus has wiped out most of humanity, with those infected becoming super strong, cannibalistic, zombie-like creatures.
The 2013 original follows a hardened smuggler named Joel, who suffers a devastating tragedy in the apocalyptic prologue that breaks him. The game picks up 20 years later when he's tasked with escorting a teenage girl named Ellie across the country on a dangerous mission that might just save the world.
The gameplay of the original and its 2020 sequel are superb, but narratively they're so uniquely amazing, it's kind of a miracle. For me, they occupy a special mental category that few other things do, especially things that were released in my adulthood. As my favourite games of all time, they're kind of a part of my identity, in a similar way Arnold Schwarzenegger is for being my favourite movie star and Metallica is for being my favourite band.
For a long while they threatened The Last of Us would be turned into a movie and I thought, that's a shame, it'll be just like all those other video game movies. Y'know, Assassin's Creed, Tomb Raider, House of the Dead, Alone in the Dark, Warcraft, Doom, Far Cry, Super Mario Bros, Rampage, Need for Speed to name but a few… it'll either be absolute garbage, or mildly fun mediocrity. If that had've happened I might not have even bothered watching it.
Sign up for Flicks updates
Then something amazing happened—something I'm still reeling from. In early March, 2020 an article on Variety started with these two sentences: "A series adaptation of the Playstation game The Last of Us is in development at HBO. Chernobyl creator Craig Mazin is attached to write and executive produce the potential series along with Neil Druckmann, the writer and creative director of the game."
This is so ideal it never even entered my mind as a possibility before it was a reality. A series makes way more sense than a feature film as there's no way the story of the original game would comfortably fit within feature length. They'd have to cut it all to shit.
It's a narrative arc played out over four seasons that's pretty damn close to perfect in how our two protagonists evolve, how their relationship develops and the escalation in dangers they face. It takes around 16-20 hours to play through, but a lot of the exploration, crafting and fight/die/repeat gameplay segments would be chopped out, so around 10 hour-long TV episodes feels pretty bang on.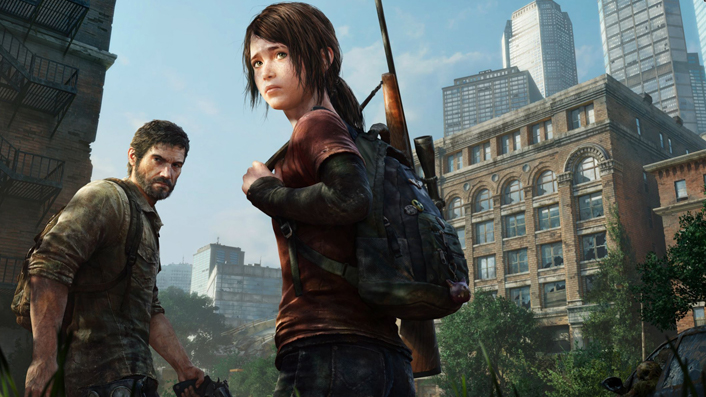 But as well as narrative structure, on a certain artistic level, big budget movies are just unable to compete with what high-end TV shows are doing in the last few decades. I love my modern Marvel, Fast & Furious and Star Wars movies as much as the next pop culture nut, but those are very different experiences to my Breaking Bad, Deadwood, The Wire and The Sopranos.
But also—Craig Mazin? Holy shit! There's a really heavy, melancholy atmosphere that's a major part of the games and I never would've thought of the guy who made Chernobyl to recreate that in a live-action show, but god damn I am happy someone else did.
With his dramatisation of the Ukrainian nuclear disaster, Mazin struck just the right tone in a way I don't think many others could, and a similar tone would work really well if applied to The Last of Us.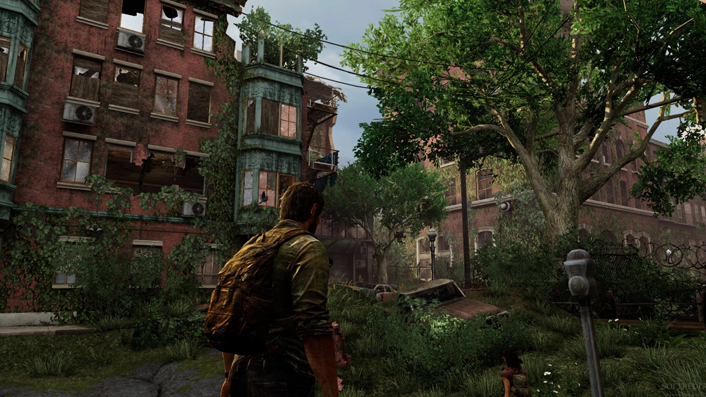 Chernobyl is also currently the 5th best TV show of all time according to IMDb voters—right above The Wire in number six. It was number one for a while. So Mazin's obviously capable of delivering absolute top tier TV, while Druckmann will be there to make sure the spirit of the games is always genuinely present in the series.
But that initial announce wasn't the end of the good news. Since then we've had a fairly regular drip-feed of info about the show, all of it reassuring. A few days after that initial Variety article, we also learned composer Gustavo Santaolalla would be scoring the TV show. He provides the lion's share of music for the original game, the Left Behind expansion and the sequel, all of which are incredible and crucial elements of each experience.
Well this is exciting! Beyond lending his incredible musical talent to The Last of Us Part II, Gustavo Santaolalla is joining us to bring over The Last of Us to HBO!

— Dr. Uckmann (@Neil_Druckmann) March 11, 2020
Santaolalla's interview segments are some of my favourite bits of the Last of Us podcast, by the way, which I highly recommend to fellow fans. He talks about how different instruments represent different characters and how important keeping the "mistakes" in his music is, among other things.
After several months of worry about how COVID-19 might affect the TV show, we got our first bit of casting news early this year along with confirmation (thank fuck) it was still going ahead. It was this that made me realise just how enormous this show would actually be—it's definitely not a B-level HBO project. It's a way bigger deal for them than, say, Chernobyl was.
Pedro Pascal was announced in February of 2021 to be taking on the role of Joel. This was shortly after The Mandalorian season two had finished and everyone was totally in love with it, it was the biggest show in the world and Pascal could've taken any role he wanted. He chose The Last of Us, which speaks to him being a good dude but also to HBO throwing massive amounts of cash at this.
That was really hammered home a few months later when a guy associated with the production in Canada let it slip that the budget "well exceeds" US$10 million per episode, making it one of the most expensive shows ever made. That's Game of Thrones money.
Speaking of Game of Thrones, Bella Ramsay in the role of Ellie is another very solid casting choice. She's still a genuine teenager and she has the expressive sort of face that should be great at conveying all the shit Ellie goes through in her coming-of-age story.
Some people are upset Joel and his brother Tommy (Diego Luna in the TV show) aren't the white Texan boys they were in the game, but I don't care. I'm pumped to see Pascal doing the gruff, broken character of Joel, especially when he goes into kill mode—but also as he goes through his redemption story.
The Last of Us HBO Cast (Updated) pic.twitter.com/mFChisPoEm

— HBO's The Last of Us (@HBOsTheLastofUs) July 24, 2021
And then finally, the other bit of exciting news is who has been chosen to direct this thing. The first season will have five directors, Mazin says, two of whom are yet to be announced. But check the recurring theme of the three who have:
Kantemir Balagov won Best Director in the Un Certain Regard section of Cannes in 2019 with Beanpole.
Ali Abbasi won Best Film in the Un Certain Regard section of Cannes in 2018 with Border.
Jasmila Žbanić released Oscar-nominated Quo Vadis, Aida? last year, which won awards at Rotterdam and Gothenberg, and landed the Independent Spirit for Best International Film.
So let's see… some of the international film festival circuit's most celebrated young directors of the past few years, being given access to budgets that are some of the biggest ever attached to a TV show, under the guidance of the TV showrunner behind one of the highest fan-rated shows of all time, in making a series with dope casting being adapted from of the greatest game of all time, whose primary creator is also one of the co-primary creators of the TV show.
Yep, it's OK to be ridiculously excited. This could be the TV show of the decade.