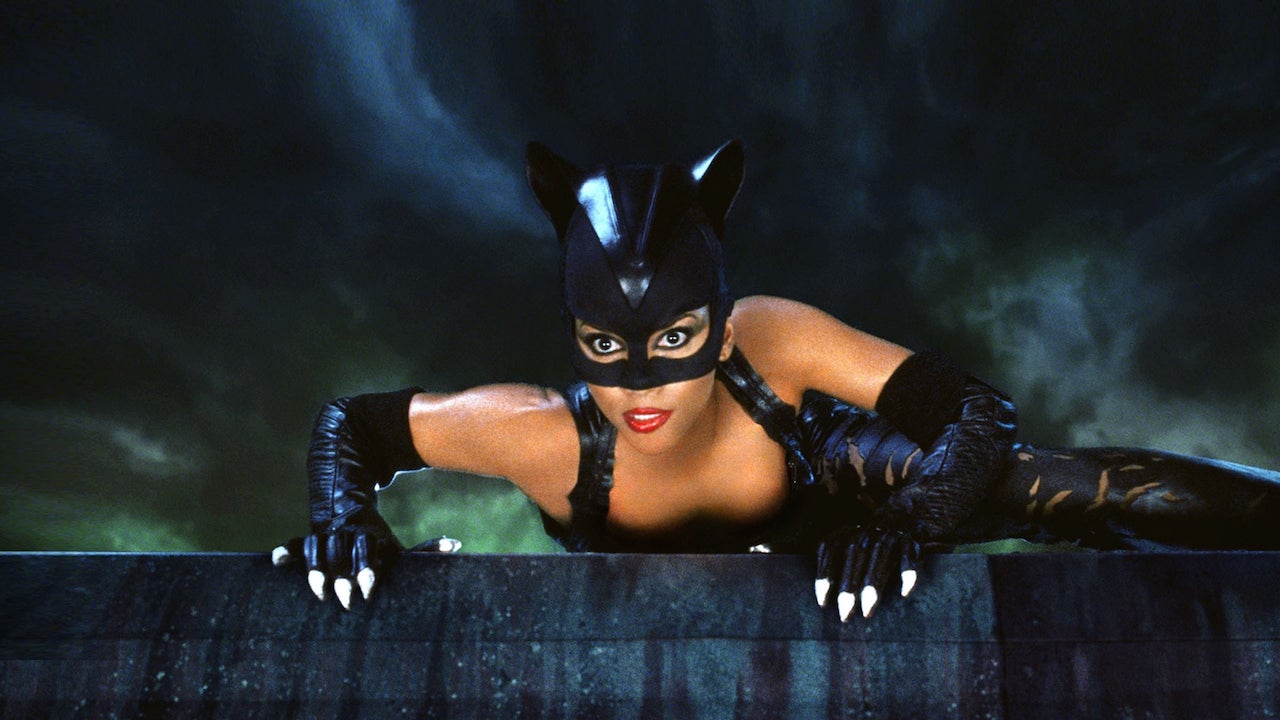 Retrospective: Halle Berry's Catwoman was a Razzie-winning cat-astrophe

---
As we await another Catwoman in The Batman, nobody but Cat Woods could sum up the character's kitty-litter-crazy 2004 solo film—or Halle Berry's impressive response to the whole cat-astrophe.
Halle Berry as Catwoman sounds so promising in theory. Berry is stunningly beautiful in the spirit of the feline femme fatale, and she'd proven her willingness to embody vulnerable, nuanced, brave women—not least as Leticia Musgrove in Monster's Ball. In 2001 that role nabbed her an Academy Award, a BAFTA, and a SAG, plus awards from the American Film Institute and Berlin International Film Festival.
Alas, her Catwoman won her the award no actor wants lobbed at them: 2005's Golden Raspberry for Worst Actress. The year before, she'd played the DC Comics superhero in a wonderfully glossy, dominatrix style outfit that made her a kitschy camp icon. Take a deep gulp of coffee before I remind you of the film's storyline. No, take two.
Berry is Patience Phillips, a designer within a malevolent makeup company that has created a new product endangering the public's health. Having discovered this dastardly deed, she's duly murdered by the cosmetic criminals (Sharon Stone!). She is brought back to life by (wait for it) an Egyptian cat named Midnight that infuses the revived Patience with superhero powers as Catwoman.
The movie exhausted all nine lives in one spectacular crash by measures both critical and commercial: the $100 million-budget movie grossed $82 million. Berry was stymied by a crummy script, ridiculous outfit, and a cynical studio that must have been praying that her lithe, Bond-movie body would carry an entire plot after the breathtaking Jinx-in-bikini moment from Die Another Day.
Sign up for Flicks updates
In Berry's defence: given the opportunity to be paid over $12 million, to train with one of America's top personal trainers, and to own the screen as the key protagonist, it would have been madness to refuse. And she appears to be having enormous fun, especially in the nightclub fight scene (above) where she uses her whip to manipulate the man who killed Patience.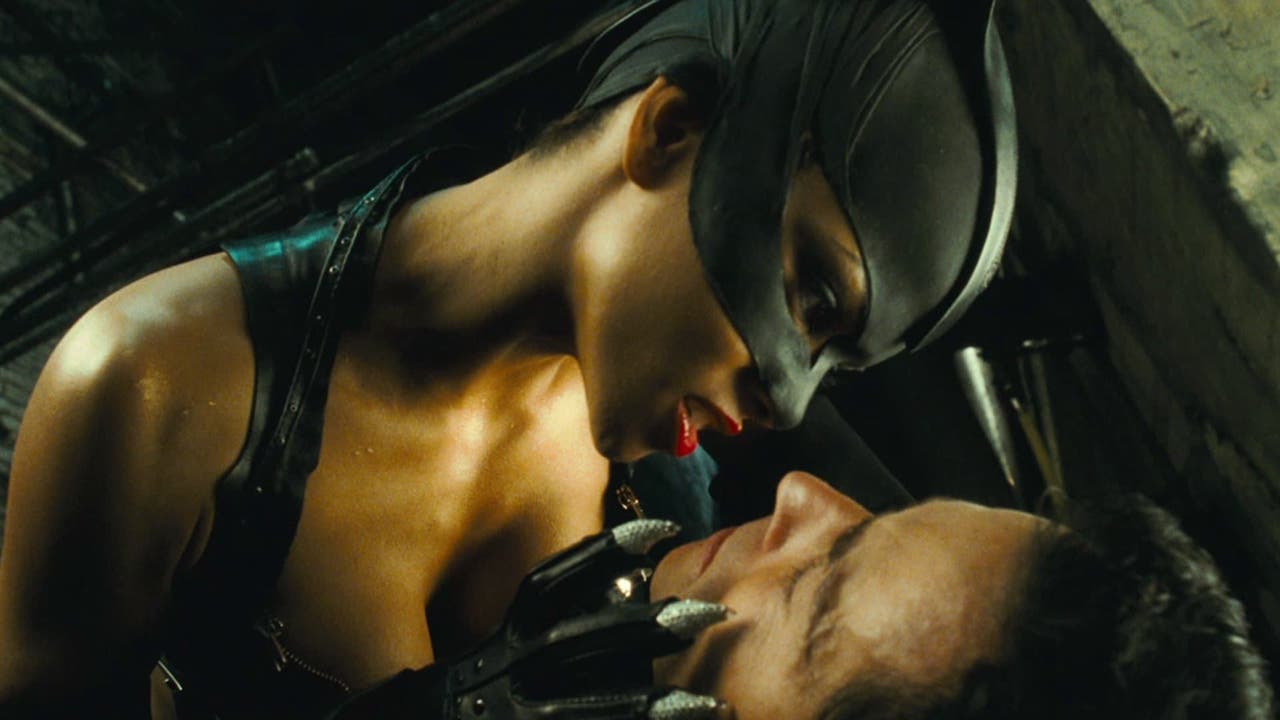 Last year for Vogue, Berry recalled 12 key looks from her personal style history: she is endearingly shameless about skewering her fashion choices. "It was so much fun to play Catwoman," she enthuses. "It was a challenge as a woman of colour. To be playing Catwoman in her own comic book movie was something that hadn't been done before…I had to do capoeira in 4-inch heels." Berry even joined in on rapper Saweetie's recent homage to the character for Halloween. That outfit is iconic, regardless of how unwatchable the movie is.
Ultimately, being a kitsch movie icon isn't the worst situation for any actor, and Berry did take the Razzie in good humour, accepting the award onstage with a hilarious list of thank you's ("First I wanna thank Warner Brothers…It was just what my career needed, I was at the top and then Catwoman plummeted me to the bottom").
Catwoman was never about female empowerment, anyway. She was always the creation of a man, drawn to fit the ideal of a feminine epitome of power who nevertheless goes weak at the knees for Batman. She is a loner, a nobody who only becomes worthy of her own story and power when she rips off her tatty, boring clothes and emerges as a busty, fatless, perfectly rouged and latexed sex-siren.
Zoë Kravitz can zhoosh the role up all she likes but Catwoman is—and always was—a man's ideal of a female superhero. Berry walked away millions of dollars richer with some enviously carved biceps for her troubles, but she could never elevate Catwoman beyond the adolescent fantasy she remains to this day.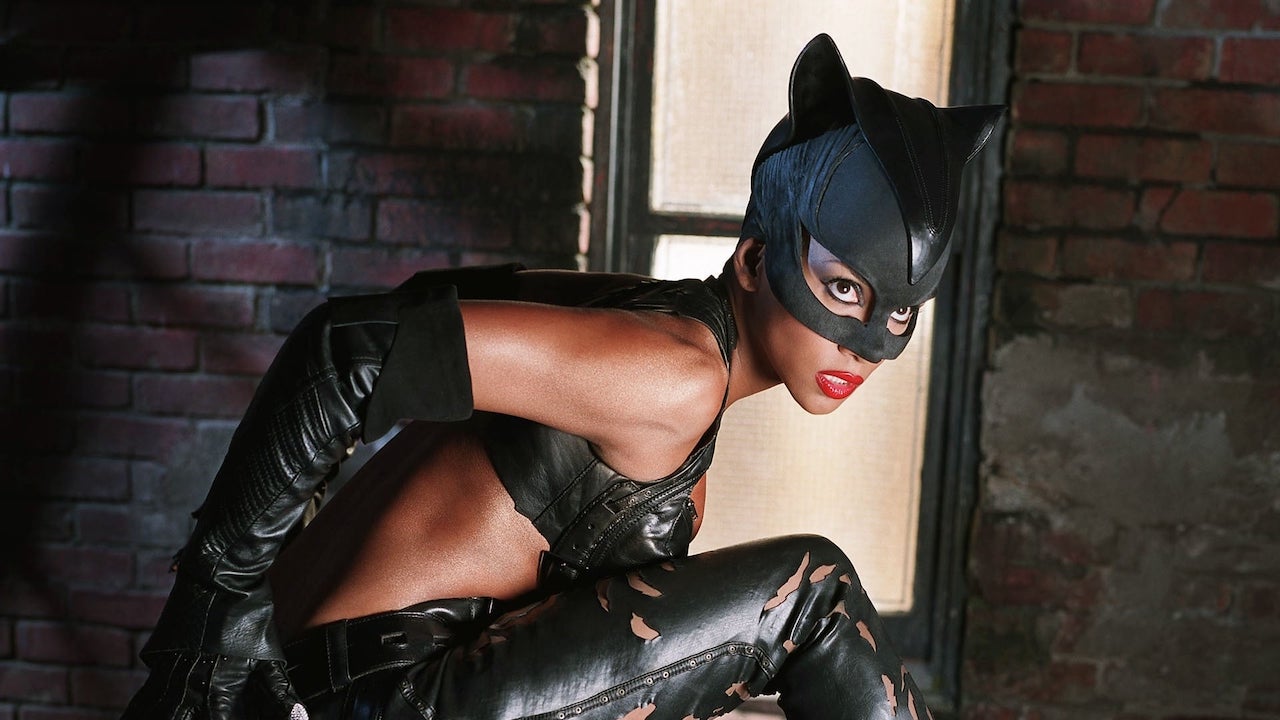 Watch it though, and watch Kravitz as Catwoman, and Pfeiffer and Hathaway, of course. Not because their versions of Catwoman are empowering women, but because these are skilled, wonderful actresses having a brilliant time traipsing around in absurd costumes in a fantastical world.