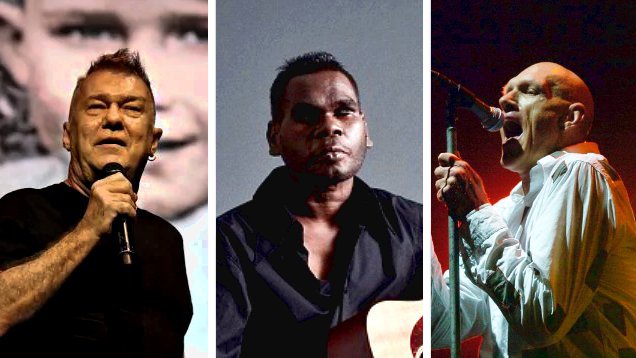 This year has been a memorable one for Australian music documentaries, with the release of Working Class Boy, Gurrumul and Midnight Oil 1984. These films belong to a big and exciting trend, writes critic Sarah Ward.
The sounds of Australia's music legends have filled bars, pubs, concert halls and stadiums – and, with increasing frequency, cinemas as well. With the country's documentary output continuing to grow, one particular subgenre is thriving along with it: the music doco.
Or, should that be echoing? The best music documentaries not only weave together sound and vision, but resound as strongly, loudly and vividly as their subject's tunes. Indeed, it's a format that offers insights into an artist that can't be gleaned from songs alone, be it via intimate concert footage, behind-the-scenes glimpses, personal interviews or a combination of all of the above. In short, it's a format that truly delves behind the music.
Sign up for Flicks updates
The increasing prominence of music docos is hardly unique to Australia, as recent films about everyone from Kurt Cobain, Amy Winehouse and Rodriguez to Lady Gaga, M.I.A. and Joan Jett have demonstrated. Two documentaries about Whitney Houston have reached cinemas in as many years, for example. Still, throwing Aussie names into the ring has become more than a mere rare occurrence. In fact, in 2018 thus far, three local efforts have made their way to the big screen via a general release.
The story behind the star
The latest among them is set to receive the biggest cinema release ever for an Australian documentary, which speaks to the popularity of both its subject and the format. Working Class Boy adapts its moniker from one of Jimmy Barnes' most famous tracks, explores the Cold Chisel lead singer's tale of the band's lead singer, but doesn't follow the path that many music documentaries take. Rather, based on Barnes' memoir of the same name, it steps through the years before he had a curly mullet, dripped sweat throughout Australian venues and unleashed a scream that sounds like nothing else.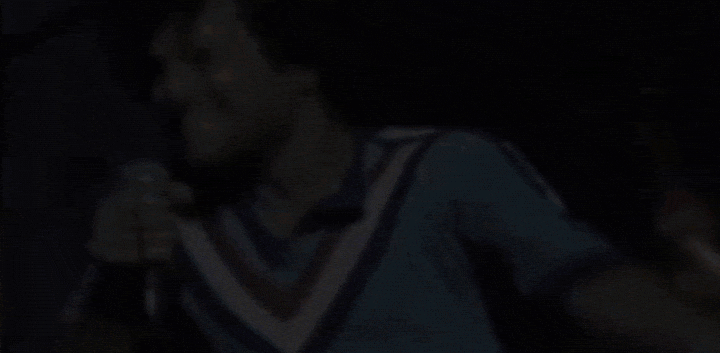 Directed by Spotswood and Cosi's Mark Joffe, the documentary interrogates the man rather than the band – and splits its time between revisiting the Glasgow and Adelaide neighbourhoods of Barnes' childhood, watching him recount his difficult youth on stage, and interviewing those nearest and dearest to him. Recent performances provide the soundtrack, demonstrating that the singer's vocal prowess hasn't faded. However, in all other areas, the film is firmly steeped in the past, and in the boy, teen and young man that was once known as James Dixon Swan.
It's an ode to the pain and hardship that drove a talent to music, unpacking the feelings that still catch in his throat when he's behind the microphone. As every music doco intends, it also gives new resonance to some of Cold Chisel's greatest songs – 'Flame Trees' and 'When the War is Over', namely.
Embracing Australia's heart
If Working Class Boy tells of a man who became more than the places he hailed from, then 2018's two other Australian music documentaries spin stories of singers and bands who do the opposite, in a manner, encapsulating their homeland in their respective ways.
Gurrumul, named for the singer and multi-instrumentalist at its centre, couldn't better embody this idea. In his work, crooned in the indigenous languages of his native Elcho Island, he gave voice to the country's beating heart – a fact that Paul Damien Williams' film pays tribute to as much as the figure at its core.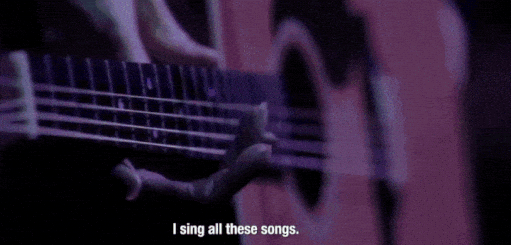 Now Australia's seventh highest-grossing documentary of all time, it also gives Geoffrey Gurrumul Yunupingu a voice beyond his songs, with the artist famously private during his lifetime. Achingly intimate and expressive, and approved by Yunupingu just days before his death, the documentary may come couched in both celebration and sorrow. But it delves into the life and impact of the country's most successful Aboriginal singer, the highs and lows of his life, and his desire to make music that spoke of his homeland, in ways that always feels appropriate.
Taking a completely different approach, Midnight Oil: 1984 examines the Peter Garrett-fronted band through the lens of one particular year in their career – a year where chart glory came their way, and so did political controversy. It's the latter, something that the band courted with both their songs and their outspoken stance about topical issues, that forms the core of Ray Argall's documentary despite its wealth of never-before-seen archival footage.
Witnessing the Australian public of 34 years ago react to Garrett and company's presence, message and energy couldn't provide a clearer snapshot of the country at the time. While it mightn't deepen one's appreciation for Midnight Oil's music, it enhances one's appreciation for their galvanising influence.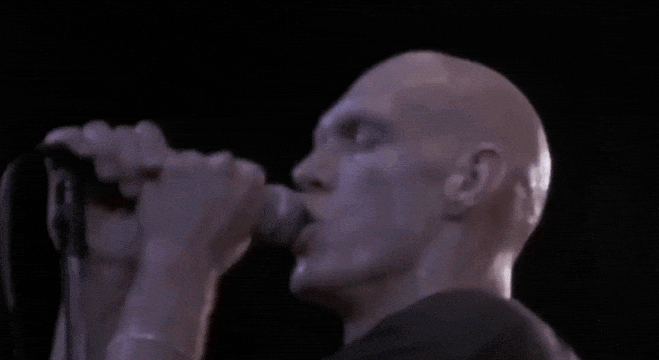 Charting Australian music history
2018 may seem a standout year for Australian music documentaries, giving some of the country's biggest names big-screen tributes. However the list goes on – in recent years, and before then as well. While no means an exhaustive overview of Australian music history, many an influential Australian act has sat at the centre of a film, including 2012's Paul Kelly: Stories of Me and 2017's The Go-Betweens: Right Here.
Some efforts, like 2013's Cosmic Psychos: Blokes You Can Trust, are disarmingly charming in charting the ebbs and flows of their chosen group. Others, such 2011's Rowland S. Howard: Autoluminescent, set the standard for documentaries that fashion every frame after their subject. The director of the latter, Richard Lowenstein, has also delved into the entire Melbourne underground music scene in We're Livin' on Dog Food, and is currently working on 2019 release Mystify: Michael Hutchence – about the star of this fictional, seminal 1986 music film Dogs In Space, that was set in the Melbourne underground music scene.
Classical music also proves fertile territory for Australian documentaries, with Highly Strung following new musicians at the Australian String Quartet, Mrs Carey's Concert tracking the efforts to stage a Sydney girls' school performance every five years, The Curse of the Gothic Symphony tracking an orchestra's attempt to play a supposedly cursed composition, and The Eulogy dissecting the life and career of pianist Geoffrey Tozer.
Elsewhere, Sunbury '72 proves an extremely rare beast: an Australian festival-set doco.
Another subset of music documentaries attempt something that couldn't be more important, shedding light upon, chronicling and creating a record of otherwise under-appreciated or unknown stories. In charting the country music scene amongst Indigenous Australians, Buried Country does just that – as the sweet Wide Open Sky does too, following aspiring child choir singers in the country's outback.
More recently, 2017's The Song Keepers burrows into an unexpected source of cross-cultural alchemy. Naina Sen's documentary follows an Aboriginal women's choir that not only sings German Lutheran hymns brought to the region by missionaries two centuries ago, but croon their chosen tunes in traditional Indigenous languages – and then take their performance to Germany. Upbeat and openly celebratory though it may be, it lays bare a little-seen realm, group and music genre with compassion and care.
Like watching Jimmy Barnes pepper bleak memories with bellowed hits, exploring the intersection of music and politics, or exposing the story of a talent who didn't get their due, it also contributes to the ever-growing catalogue of Australian music on film.