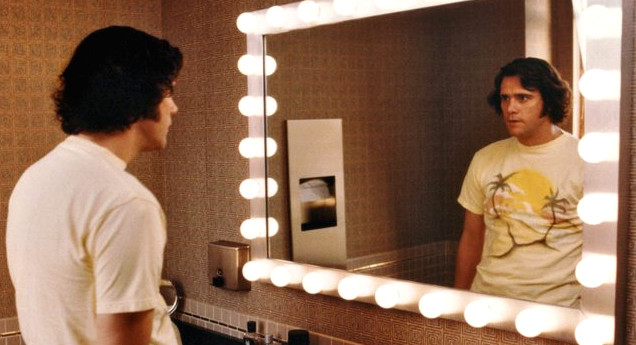 This year Netflix doubled down on original productions, as they intend to do next year and – presumably – every year from now on, until roughly the end of time. The glut of 2017 content includes a handful of deeply compelling and topical documentaries.
Subjects, ideas and observations explored in these films keeping bouncing in my mind, crying out for further contemplation. The attention-grabbing public persona of Donald Trump is explored in two of the five documentaries listed below, each of which have recently arrived on the streaming giant.
In the era of Trump, the question is sometimes asked: can the President of the United States really be as belligerent and/or idiotic and/or careless as he seems? When the curtains are drawn and there are no cameras around, what kind of person is he? What is the true nature of his character?
But even these two documentaries partly about Trump transcend Trump. All explore fascinating themes involving character, performance and the subjective nature of truth. Here's what they are, and why you should care.
In Australian filmmaker Kitty Green's spine-tingling experimental documentary Casting JonBenet, the director removed distinctions between auditions and 'proper' performances, and blurred the line between actors and subjects. Green explores in cunningly roundabout ways the 1996 murder – still unsolved – of six year-old beauty pageant star JonBenet Ramsey.
Local actors from Colorado audition to play members of the Ramsey family, not knowing that their auditions will form the backbone of Green's ambitious project. Up there with the most thought provoking films of the year, the director explores how truth becomes narrative and narrative becomes legend, examining how people shape and order the details of other lives.
Get Me Roger Stone
I doubt any documentary has offered a better insight into the mindset and, for want of a better word, professional approach Donald Trump applies to politics than Get Me Roger Stone, co-directed by Dylan Bank, Daniel DiMauro and Morgan Pehme. Their focus is the shamelessly conniving titular political consultant, rather than Trump, though the point is made early on that to understand the mentality of the former – a long-time force in conservative politics – is to understand the behaviour of the latter.
Stone and Trump view reality as fluid and malleable: means through which the truth can be rewritten as narratives that reinforce their own opinions and objectives. In the process they suppose not only that absolute truth does not exist – but that truth itself never matters. There has always been a element of this at play in politics, but witnessing it displayed so brazenly (such as when Trump claimed Barack Obama founded ISIS) feels like some kind of end game. How can personality politics possibly get any dirtier?
Voyeur
Like Casting JonBenet, this is a squeamishly compelling investigation. It explores the unconventional, er, hobby of a motel owner obsessed with spying on his guests. Co-directed by Myles Kane and Josh Koury, Voyeur is destined to find a long shelf life in university curriculums and to ignite debate in media ethics classes. The documentary is told in part from the perspective of the veteran and esteemed journalist Gay Talese, whose mastheads include The New York Times and Esquire magazine.
In his early 80s, with credentials any journalist would dream of, the seemingly unflappable, world-weary pencil pusher has seen it all before – or so he thinks. Gerald Foos, possibly the world's greatest Peeping Tom, will remind him that one is never too old to be taught a thing or two. Foos and Talese jostle for control of the film as a tangled, stranger-than-fiction narrative spirals out of their control.
Nobody Speak: Trials of the Free Press
The strangest moment in director Brian Knappenberger's exploration of how deep-pocketed elites can gag freedom of speech in America presents footage of Terry Gene Bollea – aka Hulk Hogan – testifying in court. Addressing the damage he suffered from a sex video (starring himself) published by Gawker, the now defunct gossipy website, the retired wrestler explains that while the video was bad for Terry, it was good for Hogan.
This weird, almost split personality contemplation of self leads to analysis of Donald Trump: particularly how some commentators rationalised his offensive remarks about women as emanating from his TV personality, not the "real" person. Those interested in the American media landscape will find Nobody Speak: Trials of the Free Press especially compelling.
Jim Carrey threw everything into his portrayal of the late American comedian Andy Kaufman in director Milos Forman's 1999 biopic, Man on the Moon. But as the actor himself puts it in Jim & Andy: The Great Beyond, the real movie was "happening behind the camera."
A candid and wide-ranging interview with Carrey, combined with previously unreleased footage of the actor running amok during filming, forms the core of director Chris Smith's unusually captivating documentary. Just as Andy Warhol famously embraced the art in the ordinary, Kaufman did a similar thing with regards to performance – seeing performative elements in all aspects of human behaviour. Carrey takes that idea, runs with it, and ends up in some fascinating places.