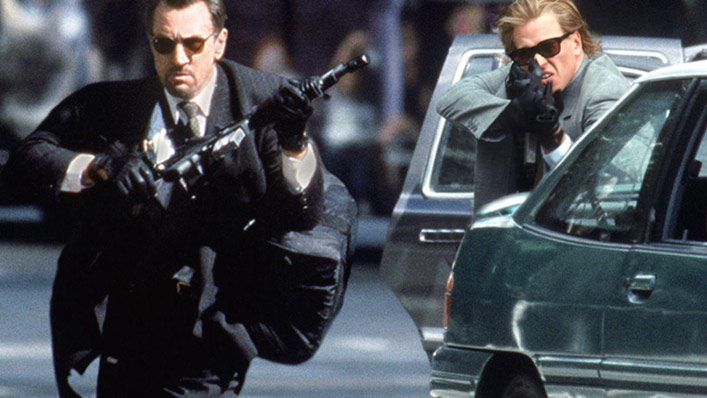 Capsule reviews: The Green Fog, Heat, Unfaithful

---
Following in Alfred Hitchcock's footsteps is a tricky task, unless you're Canadian auteur Guy Maddin. Made with co-directors Evan Johnson and Galen Johnson, his 2017 film The Green Fog takes the storyline of the master of suspense's San Francisco-set classic Vertigo, then recreates it using footage repurposed from old movies and TV shows also set in the area. It's as experimental and creative as it sounds, and as fascinating and thrilling.
It's the film that finally put Al Pacino and Robert De Niro together in the same scene—two decades after they both starred in The Godfather Part II without ever actually appearing in a frame together. Of course, that's just one of the many drawcards of Michael Mann's elaborate, slick and meticulous crime-thriller, which pits a seasoned robber (De Niro) against a wily detective (Pacino) and lets sparks fly.
When Adrian Lyne hops behind the camera, he doesn't skimp on style. When he makes an erotic thriller, he leans into both aspects of the genre, too, as both Fatal Attraction and Unfaithful demonstrate. For the latter, Diane Lane earned an Academy Award nomination for Best Actress for her starring role. Opposite Richard Gere and Oliver Martinez, she plays a wife and mother who strikes up an affair with a handsome stranger.