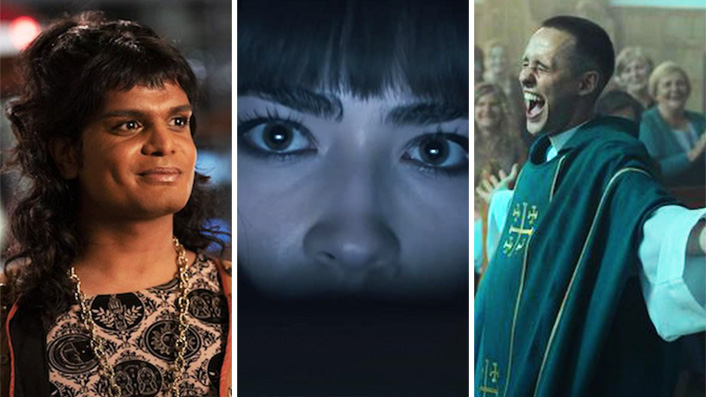 Best new movies and TV series on Stan: October 2021

---
Each month, lots of new films and TV shows are added to Stan's library. Critic Craig Mathieson surveys each month's selections and picks for titles most worth watching. For the full list of everything arriving on the platform, scroll down.
Top Picks: TV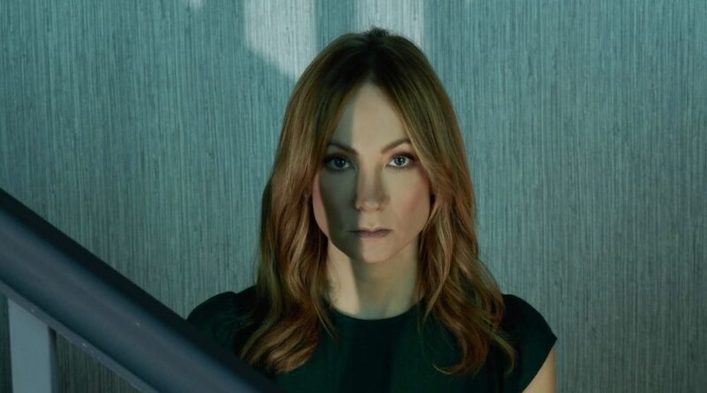 Since her breakthrough performance as the conflicted maid Anna Bates in Downton Abbey, the British actor Joanne Froggat has gravitated to headlining knotty genre pieces. She was at the centre of the mystery Liar, before starring in Stan's Australian near-future climate-change thriller The Commons, and now there's Angela Black.
Froggat plays the title role, a wife and mother in contemporary London whose picture-perfect life is a sham: her husband, Olivier (Michiel Huisman, The Flight Attendant) is physically abusive, with Angela feeling trapped. Only when a private eye contacts her with information about Olivier does she contemplate trying to escape. The show is penned by brothers Harry and Jack Williams, who have an exemplary track record in crime dramas with The Missing, The Widow, and Liar.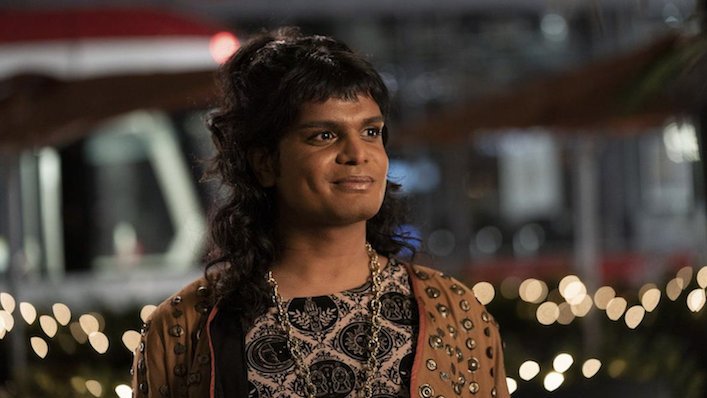 A promising Canadian comedy that's debuting simultaneously in leading markets around the world, Sort Of follows the balancing act of Sabi Mehboob (co-creator Bilal Baig), a non-binary 20-something who moves between Pakistani immigrant parents, tending bar at an LGBTQ venue, and working as the caregiver for a professional couple's children.
In recent years, shows about transgender characters have often focused on transition and acceptance, but with Baig as a deadpan commentator on their own imperfect life Sort Of looks to mine understanding from day-to-day situations and the quest for a richer future. Classic structure, new centrepiece.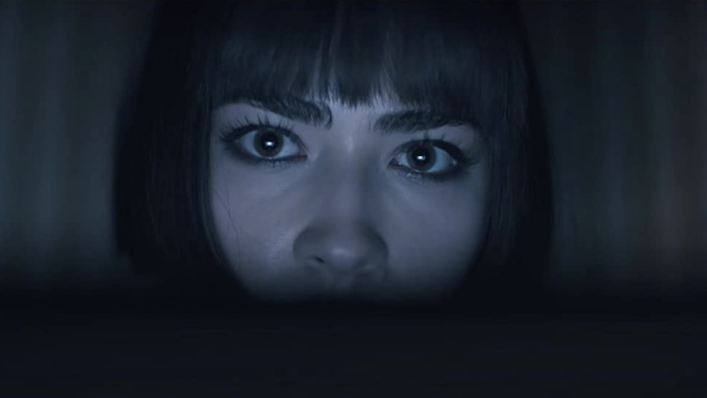 Five American high school students go into a detention class, but only four come out alive. That's quite the stakes—this is not The Breakfast Club!—for this adaptation of Karen M. McManus' 2017 young adult suspense novel. The book spent more than three years on the New York Times best-seller list, with a structure of differing perspectives from the students for each chapter that should be ready-made for episodic television.
Expect the perpetual Hollywood sight of slightly too old actors playing high school students: but amongst the up-and-coming cast watch for Perth expatriate Cooper van Grootel (Mystery Road) as the group's dubious drug dealer, Nate.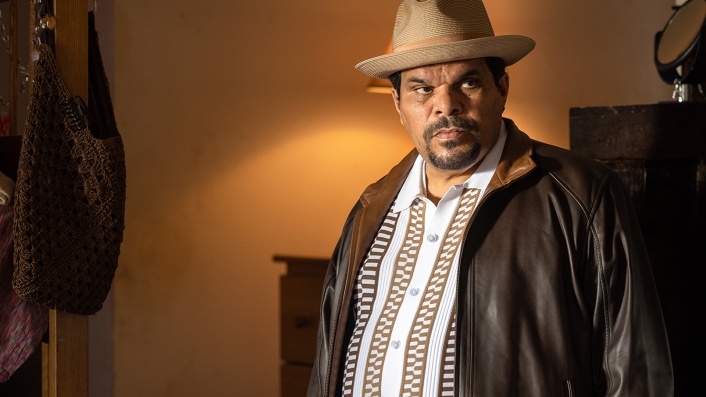 The first season of this American crime drama, which explores the murky world beneath the tourist highlights of Cape Cod in Massachusetts, flew under the radar of most. That's despite a terrific lead performance from Monica Raymund as Jackie Quinones, a fisheries cop with substance abuse issues who discovers a murdered body and won't leave the subsequent investigation alone.
With a pungent, noir-inflected sense of place and plot, Hightown managed to be a crime story that also understood the true nature of addiction without becoming sanctimonious. The new season's weekly episode format means you have plenty of time to catch up.
Top Picks: Movies + Specials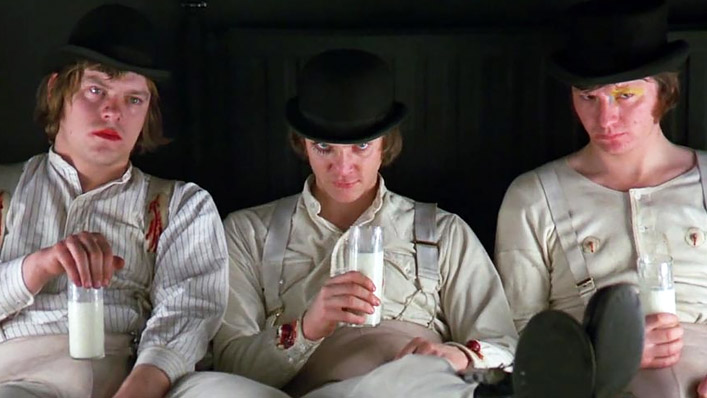 Equally innovative and controversial, Stanley Kubrick's 1971 dystopian drama about a rebellious teen (Malcolm McDowell) in a futuristic Britain has not always been available to see. Some countries banned it, while Kubrick himself had the film taken out of circulation in Britain (where he lived) because of claims of copycat violence.
Watched now, with its invented slang, on screen 'ultraviolence', themes of free will and state authoritarianism, and mordant humour, it's deeply contemporary. Kubrick's assuredness—the legendary perfectionist shot it in a brisk six months—pervades every scene, with wide angle lens that make McDowell's leering young face unforgettable.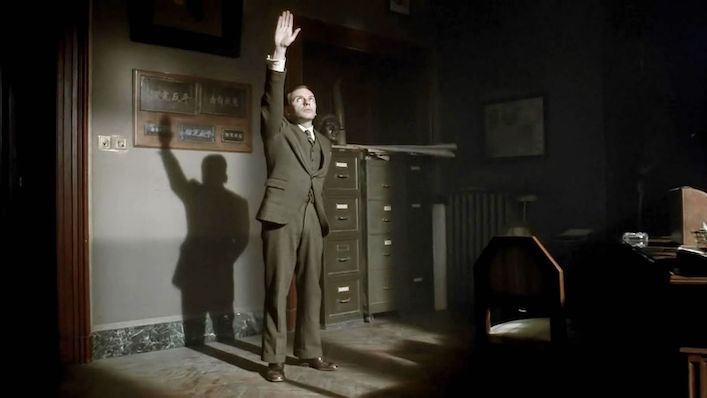 A melding of the psychological and the political so piercing that when it arrived in America in 1970 the budding superstars of New Hollywood—De Palma, Coppola, Schrader—were floored by it, Bernardo Bertolucci's drama remains a cinema classic. Set in Italy during Mussolini's ascent in the 1930s, it follows civil servant Marcello (Jean-Louis Trintignant), whose craving for acceptance leads him both to a worthless marriage and agreeing to kill his former professor, now a leftist exile in Paris.
Immaculately photographed by the legendary Vittorio Storaro (who Coppola subsequently recruited for Apocalypse Now), the film intertwines sexual fear and Fascist expediency, authoritarian architecture and erotic suggestion. Bertolucci's masterpiece hasn't lost a speck of relevance.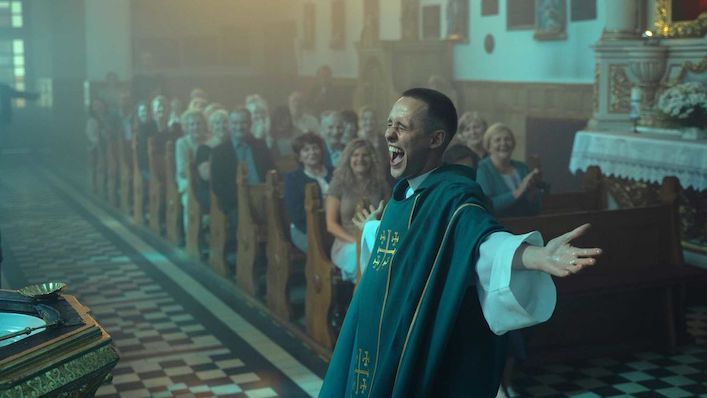 It sounds like a bittersweet comedy: a prison inmate undergoes a spiritual conversion but can't preach when released due to his record, so he ends up posing as a priest and ministers to a small town grieving a community tragedy. But the laughs—and redemption—don't come so easily in Polish filmmaker Jan Komasa's drama, which won several awards when it debuted at the 2019 Venice Film Festival.
Bartosz Bielenia is compelling as the protagonist Daniel, giving a performance that makes any coincidences in the plotting irrelevant. The film is a study of faith, especially with the setting of deeply Catholic rural Poland, and responsibility, with often harsh consequences for trying to genuinely live with either.
---
All titles arriving on Stan in October
October 1
Welcome to Christmas
A Blue Ridge Mountain Christmas
A Shoe Addicts Christmas
Marry Me At Christmas
A Rose for Christmas
A Perfect Christmas
Christmas Love Letter
Christmas Romance Al Dente
Batman: The Brave and The Bold S3
The Powerpuff Girls Dance Pantsed
The Powerpuff Girls Movie
Ben 10 Destroy All Aliens
Chowder: Season 3
Monster Beach: The Movie
Regular Show: Season 8
The Young Offenders: Season 3
Tom And Jerry's 50th Birthday Bash
October 2
About Schmidt
October 3
David Attenborough's Life In Colour: Season 1
October 4
The Lucky One
All the Money in the World
Natural Sciences
October 5
The Founder
Happy 140
October 6
Sort Of: Season 1
J. Edgar
Food and Shelter
October 7
Troy
In My Skin: Season 1
The Legendary Giulia
October 8
One Of Us Is Lying: Season 1, Episodes 1 – 3 – Premiere
The Accountant
A Clockwork Orange
October 9
Rock Of Ages
October 10
The Conformist
October 11
Dead Man
The Last Hammer Blow
October 12
Envoy: Shark Cull – Premiere
We're The Millers
Lea
October 13
A Good Man: Season 1 – Premiere
Where To Invade Next
While at War
October 14
Underbelly Files: Infiltration
Underbelly Files: Tell Them Lucifer Was Here
Underbelly Files: The Man Who Got Away
Leopardi
The Red Land (La Tierra Roja)
October 15
The Hangover
The Hangover Part II
The Hangover Part III
Rush Hour
Rush Hour 2
The Aviator
Tom and Jerry: A Nutcracker Tale
Bad Santa 2
Alice Miranda: A Royal Christmas Ball
Surviving Christmas
RuPaul's Drag Race UK: Season 3, Episode 4
Canada's Drag Race: Season 2 Premiere
October 16
Boogie Nights
October 17
High Town: Season 2 Premiere
October 18
Saw
Saw II
Saw III
Saw IV
Saw V
Saw VI
Return to Gandhi Road
October 19
Interview With the Vampire
Greenery Will Bloom Again
October 20
The State of Texas vs Melissa – Premiere
Still Life
October 21
Poltergeist (1982)
Room 212
October 22
Curious George: Season 14 Premiere
A Nightmare On Elm Street
A Nightmare On Elm Street II
A Nightmare On Elm Street 3: Dream Warriors
A Nightmare On Elm Street IV: Dream Master
A Nightmare On Elm Street V: Dream Child
A Nightmare On Elm Street (2010)
Beyblade Burst: Rise
Beyblade Burst: Surge
October 23
The Conjuring
The Conjuring 2
October 24
Final Destination (2000)
October 25
Joe
Happy Ending
October 26
All American: Season 4 Premiere
Nonnas On the Run
October 27
The Last O.G.: Season 4 Premiere
Renegades
The Loved Ones
Corpus Christi
October 28
Love Life: Season 2 Premiere
Fantastic Beasts And Where To Find Them
The Bay: Season 2
DALIDA
October 29
Walker: Season 2 Premiere
Desus & Mero: Season 3, Episode 46
Sisterhood: Season 1 Premiere
Summertime
An Almost Ordinary Summer
October 30
The Last Samurai
Family Photo
October 31
It (2017)
The Wild Thornberrys Movie
---
See also
* Best new movies and TV series on Netflix Australia
* Best new movies and TV series on Amazon Prime
* Best new movies and TV series on Disney+
* All new streaming movies & series