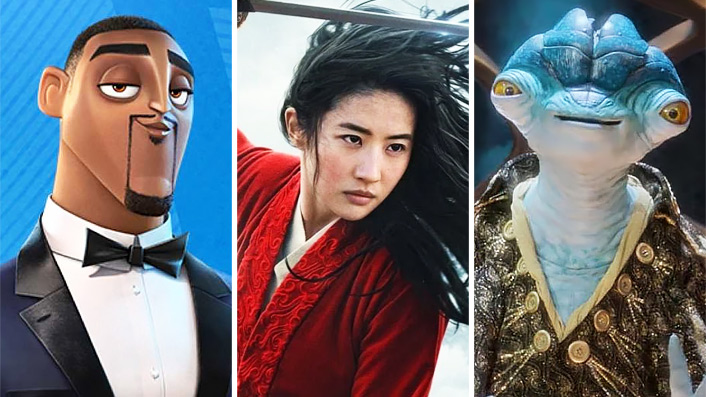 Best new movies and TV series on Disney+ Australia: September 2020

---
Each month, new films and TV shows are added to Disney+'s Australian library. Here's Eliza Janssen's recommendations for the titles most worth watching. Scroll down for the full list of everything arriving on the platform.
Top picks

Mulan (September 4)
Now this is a truly unique release: a mega-budget Disney cinematic adaptation of a beloved animated property, that the House of Mouse has chosen to release to Disney+ rather than risking it in cinemas. It'll cost you a one-time fee of $34.99 AUD to watch, an exorbitant amount compared to your monthly subscription fee or any typical movie ticket. But the price could be worth it for Disney die-hards who have been watching and rewatching the operatic Mulan trailer for months.
If the revamped Chinese legend looks unmissable to you, it might be worth forking out the Premier Access money to spend an extra-special night indoors and to see the movie before those degenerate other Disney+ subscribers are able to watch it on its as-yet unspecified general release date.
To adorable alien commander Ned, celebrities are Earth's greatest natural resource; the cream of the crop that is our measly human culture. In this 'out of this world' talk show, a cute blue puppet designed by the Jim Henson creature workshop puts stars such as RuPaul, Bindi Irwin, Raven Symoné and Billy Dee Williams in his intergalactic hot seat, asking them irreverent yet family friendly questions while trying to avoid being caught out by his intimidating admiral father. It's a delightfully frothy and fame-filled 10 episodes that kids and parents can laugh at together.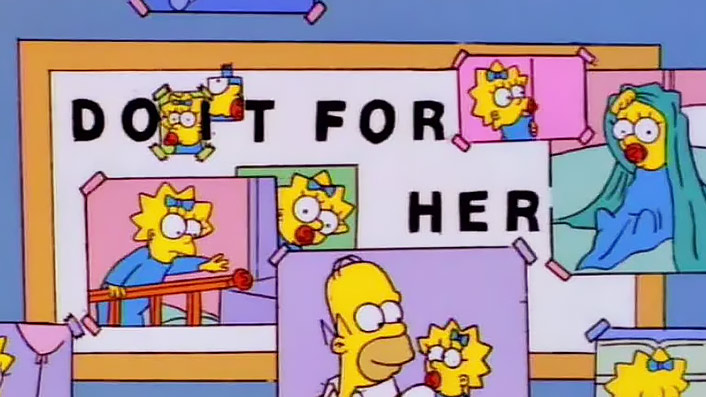 Father's Day special selection (September 6)
We learn a lot about movies and pop culture, let alone everything else about the world, from our fathers, making Father's Day a great opportunity to bask in Disney's wide selection of films and TV focusing on dads. At the top of the list is The Lion King, which features one of Disney's most heartbreaking parental death scenes; Mufasa's inspirational call-to-action from the afterlife still gets a few tears out of most nineties dads.
But don't discount Disney's acquisition of Star Wars: A New Hope (cinema's most famous single line about dadhood? Definitely.) and The Simpsons. If I must recommend only one episode, it's gonna be season six's thirteenth episode, which ends in the reveal of Homer's heartwarming 'Do It For Her' collage of photos of Maggie. I'm not crying, you're crying!!!!
---
All titles arriving on Disney+ Australia in September
September 4
Mulan
Earth to Ned
America's Funniest Home Videos (S17)
Dog: Impossible (S1)
Trick or Treat
Earth To Ned
Muppets Now, Episode 106
One Day At Disney, Episode 140
Pixar In Real Life, Episode 111
Weird But True, Episode 304
September 11
One Day At Disney, Episode 141
Weird But True, Episode 305
September 18
Spies in Disguise
Becoming
Big
Big City Greens (S2)
Bunk'd (S4)
Coop & Cami Ask The World (S2)
Dr. Seuss' Horton Hears A Who!
Jane
Kingdom of the Mummies (S1)
Notre Dame: Race Against The Inferno
Soy Luna (S2-3)
Spies In Disguise
Violetta (S3)
Becoming (Episodes 1-10)
One Day At Disney, Episode 142
Weird But True, Episode 306
September 25
Secret Society of Second Born Royals
Magic of Disney's Animal Kingdom
Brain Games (S8)
Car SOS (S7)
Fancy Nancy: Fancy It Yourself
Gordon Ramsay: Uncharted (S2)
Mickey Mouse Mixed-Up Adventures
Muppet Babies S2 (New episodes)
Once Upon A Time (S1-7)
Spider-Man Maximum Venom (S3) (New episodes)
Sydney To The Max (S2)
Magic of Disney's Animal Kingdom, Episode 1
One Day At Disney, Episode 143
Sea of Plastic
Secret Society of Second Born Royals
Weird But True, Episode 307
---
See also
* Best new movies and TV series on Netflix
* Best new movies and TV series on Stan
* Best new movies and TV series on Prime Video
* All new streaming movies & series