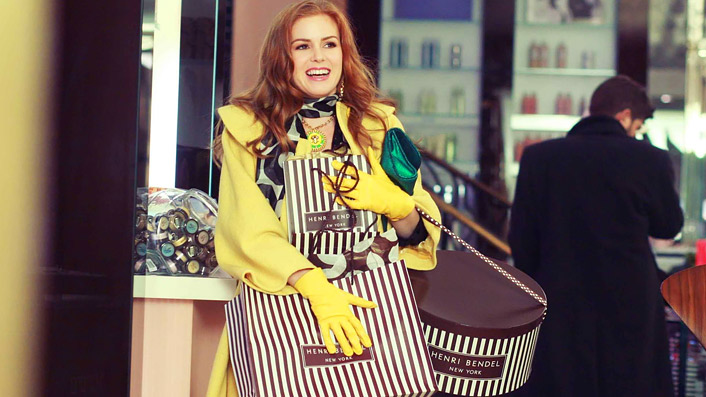 Best new movies and TV series on Disney+ Australia: June 2021

---
Each month, new films and TV shows are added to Disney+'s Australian library. Here's Eliza Janssen's recommendations for the titles most worth watching. Scroll down for the full list of everything arriving on the platform.
Top picks
Loki (June 9)
WandaWho? The Falc-what and the Winter huh? Loki is the first real big name to get his own Marvel TV series, bringing the big-budget look and storytelling of the MCU's films to the small screen. Exactly how he is still alive and back to his usual trickery is a mystery, so tune in on April 9 to see whether his resurrection is revealed in episode one.
It's more likely that we'll have to wait a few weeks to uncover the mystical truth, which has something to do with alternative timelines and altering the very fabric of human history itself. For my money, Loki is kind of the only Marvel villain with a distinctly fun and watchable personality, so his opportunity to step out from Thor's shadow is very welcome—even before you include the involvement of Owen Wilson, Gugu Mbatha-Raw and Richard E. Grant.
This superhero spin-off once floundered in the ninth circle of Development Hell, being filmed in 2017 and bumped from cinemas to streaming services until finally coming out in August last year. That means the teen cast, including now-Golden Globe winner Anya Taylor-Joy, Stranger Things' Charlie Heaton, and Game Of Thrones' Maisie Williams, have fully mutated into adults and are off to bigger and better things. Which is a shame, since The New Mutants is really not worthy of all that scorn and dismissal.
Sure, it never would've got a sequel, but at least it's a slightly different flavour of superhero origin story, with horror influences from A Nightmare on Elm Street: Dream Warriors and even The Shining.
Luca (June 18)
One of Pixar's greatest magic tricks is making us see our own mundane world through a lively animated lens; turning dreary San Francisco and New York streets into playgrounds for comedy and pathos in Inside Out and Soul, just to name some recent hits.
Pixar has plenty of terrific material to work with in their latest film Luca, set in a beautiful seaside town on the Italian Riviera—all clear waters, gelato and 'endless scooter rides'. With voice performances from Jacob Tremblay and Jack Dylan Grazer as a boy and his secretly fishy friend, Luca will surely be another heartfelt ode to friendship, with some bella CGI eye candy along the way.
---
All new titles arriving on Disney+ Australia in June
June 4
Us Again
The Cave
Marvel Studios LEGENDS
Raya And The Last Dragon
The Last Ice
Origins: The Journey Of Humankind
Race To The Center Of The Earth
Akashinga: The Brave Ones
The Story Of God With Morgan Freeman
Great Expectations (1998)
The Impostors
In The Mix
Julia
Kiss Of The Dragon
The Object Of My Affection
She's The One
Stuck On You
Sunset Strip
June 9
Loki
June 11
The New Mutants
Love, Simon
Zenimation Season 2
PJ MASKS Season 4
June 18
Lucas
Love, Victor
The Most Dangerous Animal of All
The Simpsons – Season 31
Ancient X Files
Disney Raven's Home – Season 4
Flooded Tombs Of The Nile
Star Wars: Droids – Season 1 and 2
Taps
June 25
The Mysterious Benedict Society
Wolfgang
Pride – Season 1
Aquamarine
Air Crash Investigation – Season 10 to 18
Disney The Scariest Story Ever: A Mickey Mouse Halloween Spooktacular!
Disney Amphibia – Season 2
Disney Big City Greens – Season 2 – New Eps
Disney Bunk'd – Season 5 – New Eps
Disney Just Roll With It – Season 2
Gulliver's Travels
---
See also
* Best new movies and TV series on Netflix
* Best new movies and TV series on Stan
* Best new movies and TV series on Prime Video
* All new streaming movies & series