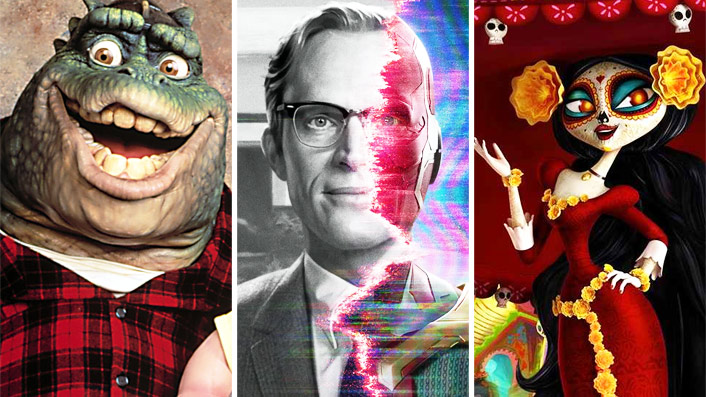 Best new movies and TV series on Disney+ Australia: January 2021

---
Each month, new films and TV shows are added to Disney+'s Australian library. Here's Eliza Janssen's recommendations for the titles most worth watching. Scroll down for the full list of everything arriving on the platform.
Top picks

2021 brings us the Marvel Cinematic Universe's first true forays into TV (or at least on Disney+…I know Marvel wants us to forget about the Netflix era of Daredevil and Jessica Jones—but we remember). And WandaVision really looks like something new; a bold remix of sitcoms and superhero spin-offs, with ex-Avengers couple Scarlett Witch and Vision seemingly finding themselves trapped in some kind of purgatorial TV landscape. Kathryn Hahn, Teyonah Parris, Kat Dennings and Randall Park co-star, suggesting that the series will maintain a comedic streak. Star Paul Bettany has described its as "super avant-garde and weird." Count me in!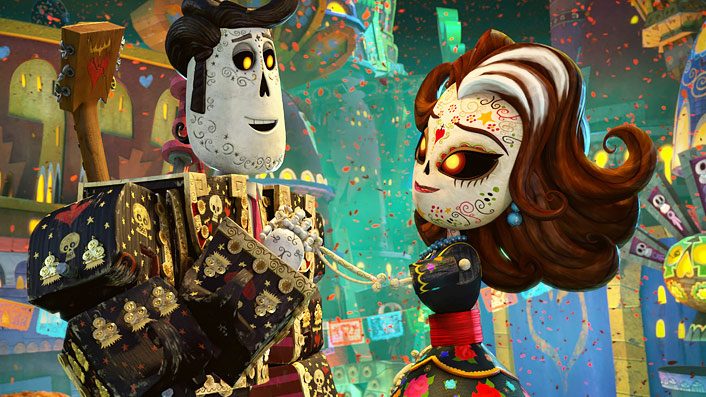 I feel bad for The Book Of Life. A very solid children's animated film in its own right, the Guillermo Del Toro-produced movie has the misfortune of resembling Pixar's Coco in many aspects. Both films draw distinctly from Mexican culture, depicting a proud mariachi travel between the worlds of the living and the dead in the name of love. While The Book Of Life may not have Coco's heartbreaking original songs or family storytelling, its visuals are sometimes more stylised, and the voice cast of Zoe Saldana, Channing Tatum and Diego Luna are all totally charming. Heck, why not make it a double feature with Coco and have your own lil Dia de los Muertos festival!
Seasons 1 to 4 of the nineties family sitcom Dinosaurs will soon be available on Disney+, so now is the perfect time to remind everyone just how fricking bleak the final episode of Dinosaurs is. Entitled 'Changing Nature', the finale suggested that the family of puppet dinosaurs would soon perish in a coming ice age, after their anthropomorphic society of human-like greed and consumption upset the natural order.
"It's not like dinosaurs are just going to disappear!", daddy Earl Sinclair bemoans through thick rubber dino-lips. Can we really subject ourselves to the first four seasons of Dinosaurs, knowing that these cute Jim Henson co-productions will soon be totally extinct? Even the Baby??? Baby Sinclair, voiced by Elmo puppeteer Kevin Clash??!? Yes we can; I'm watching it as soon as it's available. January 29.
---
All titles arriving on Disney+ Australia in January
January 1

The Making Of Out
Mega Hammerhead
Earth To Ned – Batch 2
Beyond The Clouds Episode 5
Once Upon a Time S1-7 (NZ premiere)
Great Shark Chow Down
700 Sharks
Big Sharks Rule
PJ Masks S4 Episodes 14-16
January 8
Star Wars Forces Of Destiny: Volume 1 (TV Special)
Star Wars Forces Of Destiny: Volume 2 Star Wars Forces Of Destiny: Volume 3
Star Wars Forces Of Destiny: Volume 4
Beyond The Clouds Episode 6
T.O.T.S. S2 – Episode 12
January 15
Doctor Dolittle 3
Disney Junior Mira, Royal Detective
Disney Elena Of Avalor
Disney Fancy Nancy Clancy Episode 1-19
Beyond The Clouds Episode 7
January 22
The Book Of Life
WandaVision New Episode
Disney Junior Puppy Dog Pals S3 – Episode 19-25
Drumline
Flicka 2
Flicka: Country Pride
Wild Uganda
T.O.T.S. S2 – Episode 13
Beyond The Clouds Episode 8
January 29
Ramona and Beezus
WandaVision New Episode
Beyond The Clouds Episode 9x
---
See also
* Best new movies and TV series on Netflix
* Best new movies and TV series on Stan
* Best new movies and TV series on Prime Video
* All new streaming movies & series