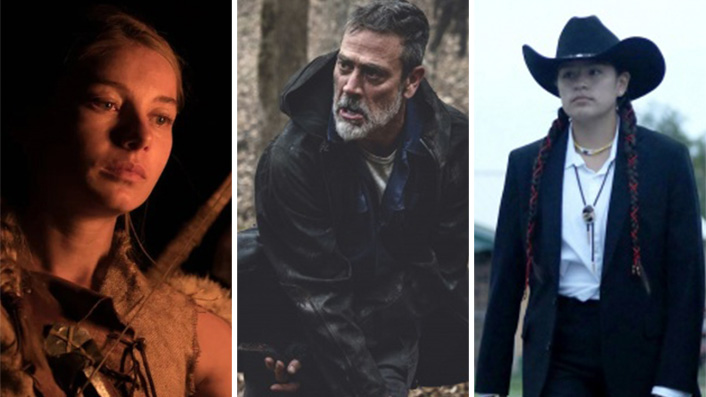 Best new movies and TV series on BINGE: August 2021

---
Each month, new films and TV shows are added to BINGE's library. Travis Johnson presents his picks for titles worth watching. For the full list of everything arriving on the platform, scroll down.
Top Picks: TV

From creators Taika Waititi and Sterlin Harjo comes this irreverent comedy set on a Native American reservation in rural Oklahoma. Our heroes are four Indigenous teens (Devery Jacobs, D'Pharaoh Woon-A-Tai, Paulina Alexis, and Lane Factor) who lead a life of petty crime, trying to raise enough money to get out of their dead-end town – but of course, things aren't as easy as all that. Given Waititi's knack for combining irreverent humour with social insight, this will be one to watch.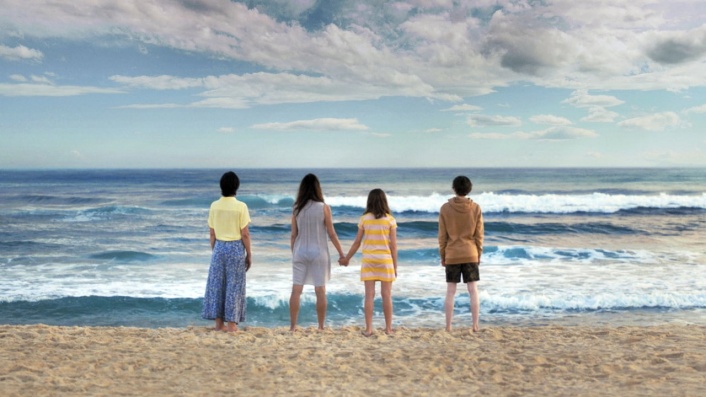 Australian doctor Kate Brennan (Frances O'Connor) is deadset against voluntary euthanasia. Her mother, Edie (Harriet Walter) wants to die. It's a comedy! But a very black one. Set on the Gold Coast, this ten-part series delves into the particularly fraught topic of our right to choose how we check out, and how we live before that inevitable day. Featuring Noni Hazelhurst, Brooke Satchwell, Robyn Neville, and Brendan Cowell, The End promises to be a markedly controversial comedy, and we're here for it.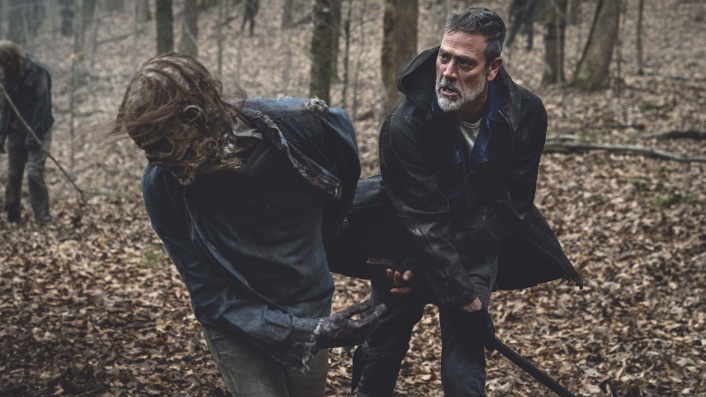 The final season! It's all led to this, with the town of Alexandria struggling to keep its burgeoning population of survivors safe from the ravening hordes and zombies; and Daryl (Norman Reedus), Carol (Melissa McBride), Negan (Jeffrey Dean Morgan), and the gang dealing with current catastrophes, old grudges, and more. It's been a long, hard road across zombie-plagued America, and this season is when it all pays off. 
Top Picks: Movies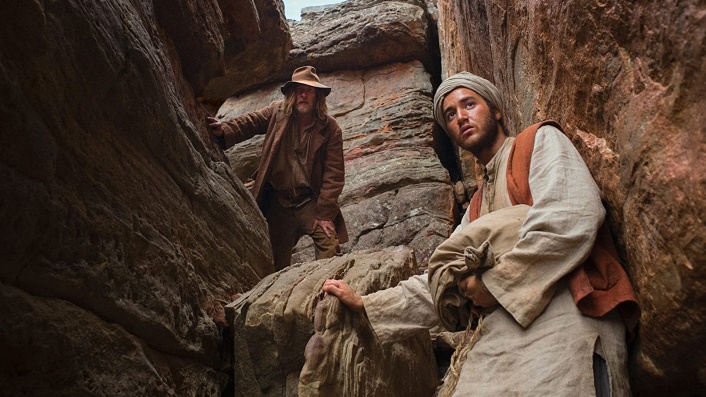 In the Western Australian goldfields of the 19th century, Afghan cameleer Hanif (Ahmed Malek) teams up with criminal Mal (David Wenham) to help the latter get a stash of stolen gold to a secret furnace where it can be melted down into untraceable ingots. On their trail are the local constabulary, led by Sergeant Shaw (Jay Ryan), and Mal's terrifying former partner, Yates (Goran D. Kleut). Director Roderick McKay's meat pie Western delves into a forgotten corner of Australian history and finds gold.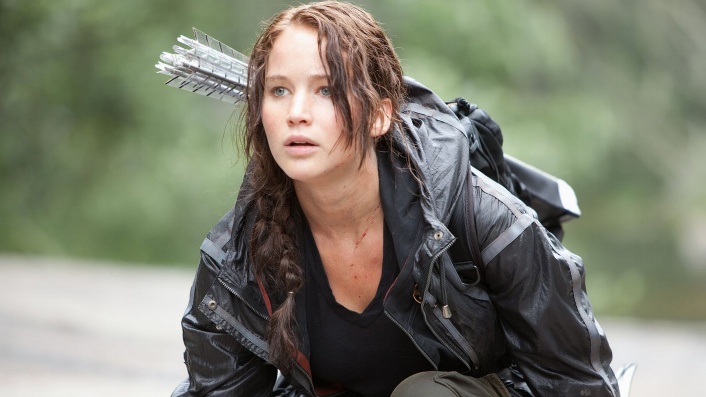 Adapted from the acclaimed YA series by Suzanne Collins and set in a fascist future America, The Hunger Games sees Jennifer Lawrence's brave Katniss Everdeen forced to compete in the titular gladiatorial games before becoming the figurehead of a rebellion against the Machiavellian President Snow (Donald Sutherland) and his regime. What starts as a decent but rote YA sci-fi adventure becomes something much more complex – a political allegory dealing with themes of trauma, corruption, crippling compromise, and lost innocence.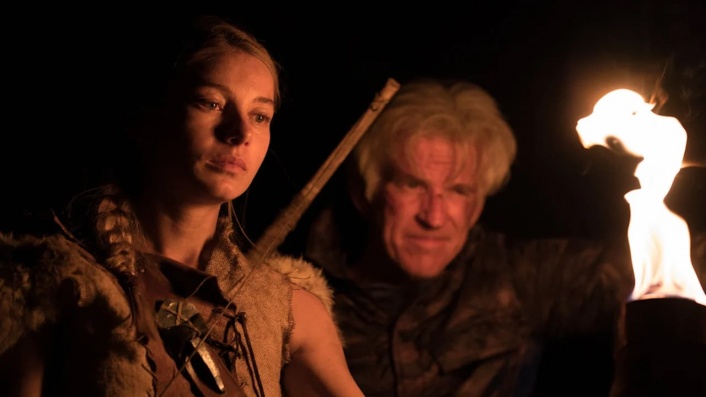 Effective reboot of the old and surprisingly long-running 2000s horror franchise sees a group of woke, privileged young folk run afoul of a separatist and survivalist colony hidden deep in the woods. When they fail to return, Matthew Modine's concerned dad goes looking for his missing daughter, bringing him into conflict with Bill Sage's cult leader. A fresh twist on the old cannibal cult/hillbilly horror sub-genre, this is a fun and gruesome romp that will give horror hounds a solid evening's entertainment. 
---
All titles arriving on BINGE in August
August 1
The Hills: Season 1-6
The Real Housewives of Cheshire
The Hunger Games
The Hunger Games: Catching Fire
The Hunger Games: Mockingjay Part 1
The Hunger Games: Mockingjay Part 2
The Unauthorized Beverly Hills, 90210 Story
The Unauthorized Melrose Place Story
The Furnace
Come Away
August 2
The White Lotus: Season 1
Last Week Tonight With John Oliver: Season 8
Naked and Afraid: Alone: Season 1
August 3
Dr. Pimple Popper
Below Deck Mediterranean
Roswell, New Mexico
The Great Canadian Bake Off
Baptiste
August 4
The Real Housewives of NYC
My 600LB Life
Elementary
August 5
The Real Housewives of Beverly Hills
Deadliest Catch
Kung Fu
Dave
Gossip Girl
Siesta Key
Storage Wars
August 6
Mush Mush and the Mushables: Season 1
Million Dollar Listing: New York
Junior Bake Off
1000-LB Sisters, Season 1
Pitch Perfect 3
Red Dog: True Blue
Big Driver
Who Killed Jonbenet
Oscar Pistorius Blade Runner Killer
Toni Braxton Unbreak My Heart
Michael Jackson: Searching For Neverland
Menendez Blood Brothers
August 7
Croods: A New Age
August 9
Hell's Kitchen USA: Season 20
Teen Mom 2: Season 10
DC's Legends Of Tomorrow 
August 10
Reservation Dogs
August 11
The End: Season 1
DC's Stargirl: Season 2
August 13
Aussie Gold Hunters
Scooby Doo! And The Curse of the 13th Ghost
August 14: 
WE Got Love Teyana & Iman
August 15
Strangest Things
The Nun
August 17
Extreme Sisters: Season 1
My Feet Are Killing Me, Season 1
August 23:
The Walking Dead: Season 11
The Hunt: Season 1
Talking Dead: Season 11
90 Day Fiancé: Season 8
August 25
Supergirl: Season 6
Deputy: Season 1
Britannia: Season 3
August 26
American Horror Story Season 10: Double Feature
Wrong Turn
August 28
Amy Winehouse & Me: Dionne's Story