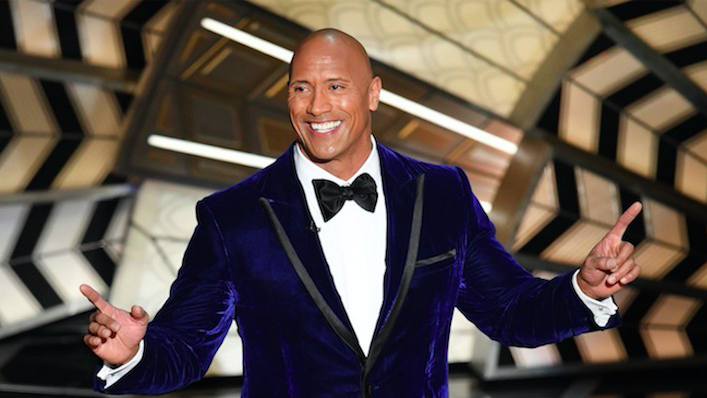 Who should host the Oscars in 2020? Here's our picks

---
Just like a money-hungry supermarket switching immediately from Christmas goods to Easter eggs as soon as December ends, here we are to prematurely discuss the biggest event on the Hollywood calendar – the 92nd Annual Academy Awards!
Sign up for Flicks updates
The Oscars have seen a fair amount of controversy over the past few years, especially with the blink-and-you'll-miss-it hiring and firing of Kevin Hart as last ceremony's host. So it might be good to put forward some names as soon as possible, lest the Academy starts to think Hart could be a good idea again.
Roughly ranked from 'meh I'll take it' to 'please please make this happen', here are some palatable choices for the industry's night of nights.
Jimmy Kimmel
Kimmel is the best 'safe option' out there. He hosted the ceremony two years in a row in 2018 and 2019, and is enough of an established late night presence to not piss off traditionalists or Oscars skeptics alike. Without sinking to the pedestrian, dead-eyed depths of hiring Ellen Degeneres again, Jimmy Kimmel could be relied upon for some good-natured ribbing of Matt Damon and jokes that won't age too badly in retrospect.
Dwayne 'The Rock' Johnson
When Hart was removed as the Oscars 2019 host for previous homophobic jokes in his standup, his frequent collaborator Dwayne 'The Rock' Johnson revealed that he had been asked to host in his friend's place but passed. Which could be shame, since The Rock is so completely emblematic of where cinema's at in 2019, for better or worse. It would make sense to have the charming wrestler-turned-megastar, who appeared in a staggering 14 films in the past five years, host the show.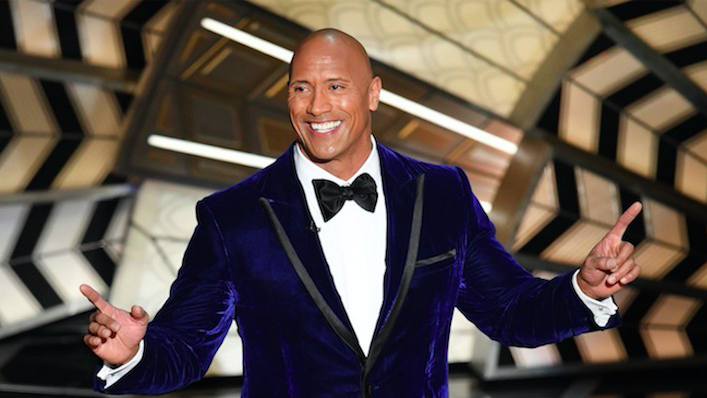 Tiffany Haddish and Maya Rudolph
Both of these ladies can sing. They're both hilarious. And they worked great as presenters of a category in the 2018 Oscars. Of course, their selection would mean that the 'women aren't funny' camp and the anti-'#OscarsSoWhite' faction could join forces for some of the most tedious bigotry the awards have seen in a good while. But they would be truly entertaining, and something new for the staid back-patting the Academy often tends towards.
John Mulaney
For a taste of old Hollywood showmanship, John Mulaney might be a good bet. His beloved standup, based in self-deprecation and disarmingly hilarious, mundane storytelling, would be a nice fit for a ceremony that can sometimes try too hard to be hip, and might even remind some of those crusty older viewers of all-time great Oscars host Bob Hope. Hope hosted the ceremony a legendary 19 times, and Mulaney could be a weird, alternative comedy spin on Hope's restrained hosting style.
Awkwafina, alongside whom Mulaney presented an award at the last ceremony, would do a pretty bang-up job too, no?
Emma Thompson
She's everyone's mom, and she's also an Oscar-winning screenwriter. Emma Thompson would make a sometimes sterile event into a warm, funny experience. Thompson is more of an endearing screen personality than a comedian or performer, but maybe that's just what the Oscars could use right now – even while being pretty inebriated, she's a great time.
Nobody
Just cancel the Oscars! Nah, what I mean by this is that the ceremony can go ahead just fine without any one particular host. That's what they did last year, with a plethora of celebrities introducing each category, and the whole thing never felt stilted or rudderless. Hire nobody.
I think no one should host the Oscars just have a hand sticking through a hole throw the awards at people

— Tamara Yajia (@DancesWithTamis) December 7, 2018
The Muppets
DING DING DING! This is the best option to host the Oscars. At once heart-warmingly familiar and gleefully anarchic, the Muppets will snap the Oscars out of its fuddy-duddy sense of prestige and shake shit up. Since their inception, Jim Henson's band of fuzzy misfits have been devoted to satirising Hollywood itself in their lighthearted movies, and have even taken home a few deserved Best Original Song gongs.
Imagine it; Miss Piggy hanging out with Meryl Streep! Statler and Waldorf heckling the winners! A glorious rendition of The Rainbow Connection with everyone in the Dolby Theatre joining in! Only puppets can bring the 92nd Academy Awards to the height of their potential. Come on Academy – it's time to put on music. It's time to light the lights.